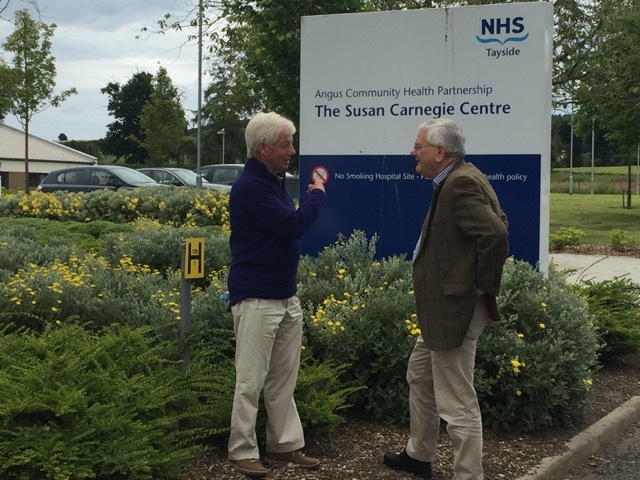 The Scottish government has been accused of "washing its hands" over mental health services as fears for the future for a key Angus unit intensify.
But as mental health minister Maureen Watt defended the government's spending record, leading political campaigners have said they remain concerned the Mulberry unit at Stracathro is doomed, and with it possible additional services at the highly regarded Angus hospital.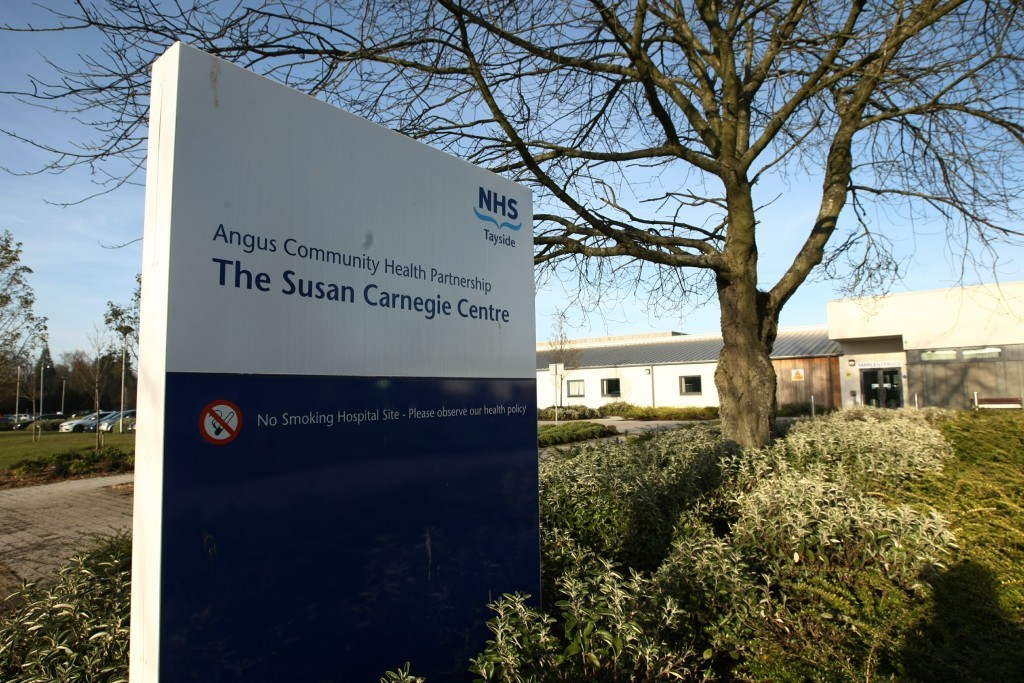 North east Liberal Democrat MSP Mike Rumbles and Angus Councillor David May have slammed the government after accusing ministers of "passing the buck to cash strapped health boards and primary care services."
Mr Rumbles has expressed frustration that simple questions regarding access to mental health services have been left unanswered, particularly regarding access to provision in the north east's rural communities.
The MSP said: "It is absolutely unacceptable that the Minister for Public Health has chosen to pass the buck for inadequate mental health services to our NHS boards.
"Although I welcome the increased use of helpline and online services such as Breathing Space and computerised cognitive behavioural therapy, this cannot be used as a substitute for one to one treatment by a mental health professional.
"The underfunding of mental health services continues to be an issue, with the Scottish Government only providing an additional £150 million over the next 5 years.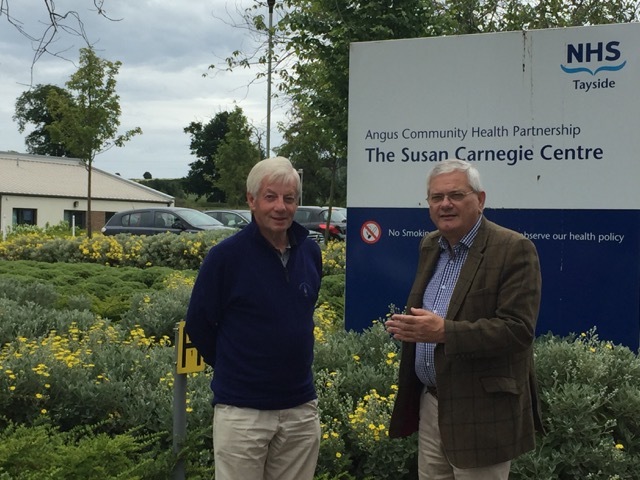 "That's £30 million a year between 14 health boards. Acute services in NHS Grampian and NHS Tayside will receive just £490,805 and £381,033 per year, respectively – that's just not good enough.
Montrose councillor Mr May, a member of the joint board for Angus Health and Social Care Partnership said: "It seems clear that the shortage of appropriately trained staff is a major reason for the possible closure of the Mulberry unit at Stracathro, which was only opened in December 2011.
"This can to some extent be laid at the door of the Scottish government health minister and and her predecessor, who have failed to recruit an adequate number of mental health staff.
"This may result in the closure of the Mulberry unit at Stracathro Hospital.
"Angus residents will be clearly appalled at this threat as closing the facility would have an impact on crisis help in Angus as well as community-based care.
"It is obvious that closure will mean additional travel and costs for many patients and staff, and support from family and friends for patients will be more difficult.
"I have also heard that any threat to the Mulberry unit also impacts on the Susan Carnegie and stroke units at the hospital, which share staff and the health minster must take action to stop this."
"The closure of local mental health units is inconsistent with the 20/20 vision of the SNP government  to treat people at home or as near to home as possible and may force people in our Angus rural communities to travel unnecessary distances to receive the treatment they need."
Mental health minister Maureen Watt said: "Spending on mental health has increased under this Government, from £651.4 million in 2006/07 to £904.9 million in 2014/15 – an increase of 38.9%.
"Mental health workforce has also increased substantially. The number of child and adolescent mental health psychology posts has more than doubled, from 120 whole time equivalent posts in 2007 to 253 now.
"We are investing an additional £150 million over five years, and will be unveiling a new strategy to transform mental health services later this year."
NHS Tayside is currently developing options for the provision of general adult psychiatry inpatient services after a board request earlier this year.
The services are currently provided from four wards across three sites in Tayside: Moredun Ward at Murray Royal Hospital in Perth; Wards 1 and 2 at Carseview Centre in Dundee; and Mulberry Ward at Susan Carnegie Centre on the Stracathro Hospital site.
Tayside NHS board has agreed the services should be provided from one or two locations in future but health bosses have stressed this does not mean that any of the sites will close as all of the facilities also provide other mental health services including psychiatry of old age, intensive psychiatric care, rehabilitation, complex care and substance misuse treatment.