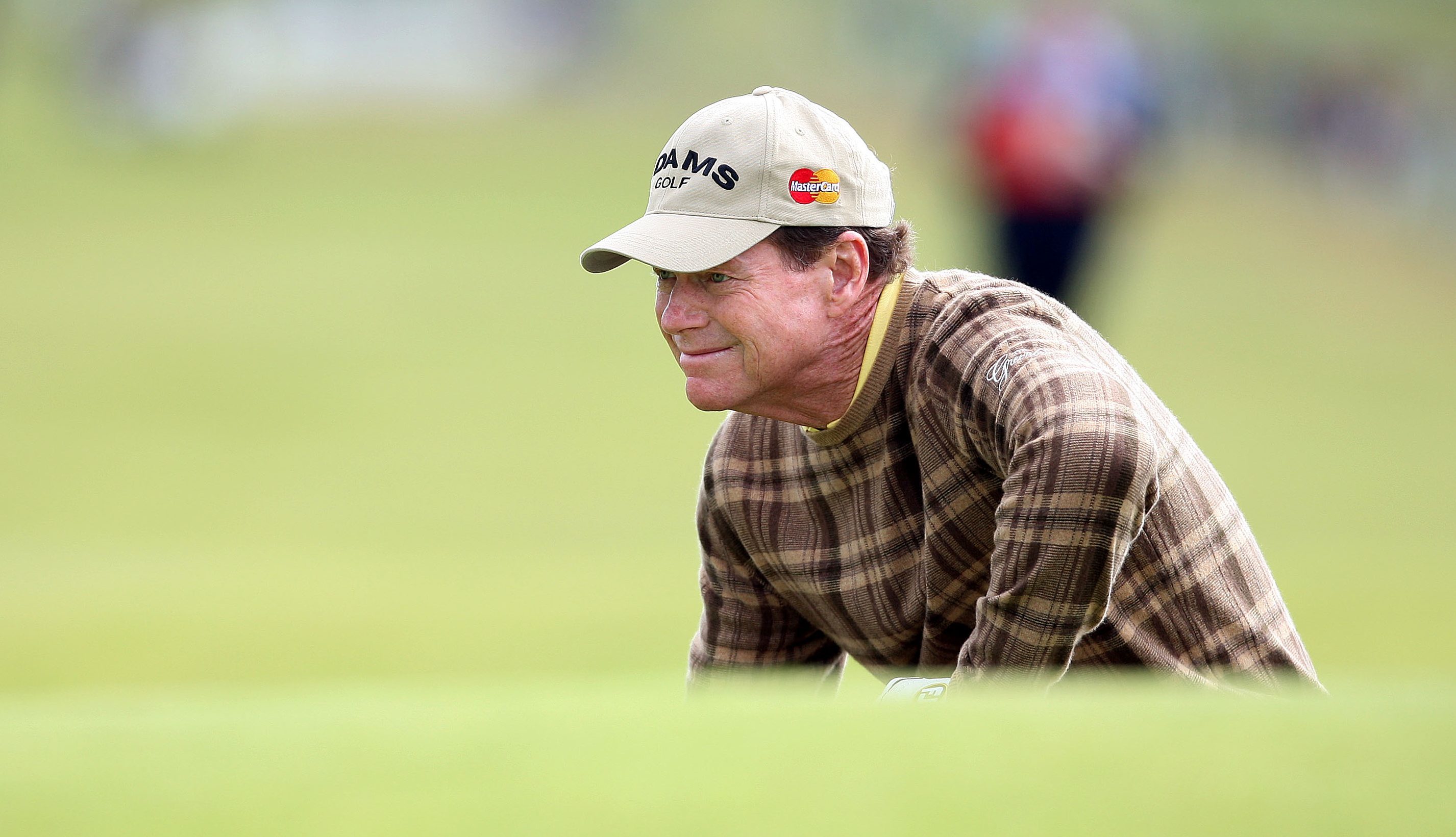 A golf legend will return to the Angus scene of his first links experience ahead of a prestigious tournament this week.
Tom Watson first teed off on the Monifieth Medal in 1975 when he discovered nearby Carnoustie was closed for practice games ahead of his first Open.
Local legend has it that Watson was a quick study on the links, and went on to capture the first of five Open Championships, beating Australian Jack Newton in an 18-hole play-off.
https://www.youtube.com/watch?v=acKS9Lm-fPE
He returns to Carnoustie on Thursday in search of a fourth Senior Open title on Thursday, but not before stopping at Monifieth Links the night before.
The 65-year-old will play a commemorative shot from the first Medal tee before he is presented with an honorary membership.
Watson captured all three previous titles in Scotland – 2003, 2005 and 2007 – but initially detested links golf.
He said: "I have vivid memories of that first visit to Britain.
"I remember flying into Edinburgh with John Mahaffey and Hubert Green and our wives and driving to Carnoustie.
"I was excited and wanted to play, but Keith Mackenzie, then secretary of the R&A, told us the course was closed to us, whether we were exempt or not.
"He was very apologetic and offered to fix us up with a game at Monifieth, so that was my first look at the famous links turf.
"It was hard as a rock that year and really fiery.
"I hit my first shot on a links course straight down the middle and somehow lost my ball. I dropped another and kept walking – then found my first one 50 yards to the left.
"I have to tell you I didn't like it one bit.
"I wasn't happy with blind shots and unlucky bounces which could derail your round. However, I managed to put it behind me, even though I didn't care for this type of golf.
"I was just fortunate that I was playing well and there was little wind that year.
"That Open was a steep learning curve for me."
Watson will appear at Monifieth Links for the drive at 6pm.
Carnoustie has a reputation as the hardest course on the Open rotation, and believes it has "the toughest" three-hole finish of any on the list.
He will be joined at Carnoustie by around 30 fellow Major champions, including Bernhard Langer, who won the first of his two Senior Open titles at Carnoustie six years ago.
Also playing are Mark O'Meara, Tom Lehman and a host of European legends such as Colin Montgomerie and Miguel Angel Jiménez, plus newcomers John Daly, Todd Hamilton and Jean Van de Velde.