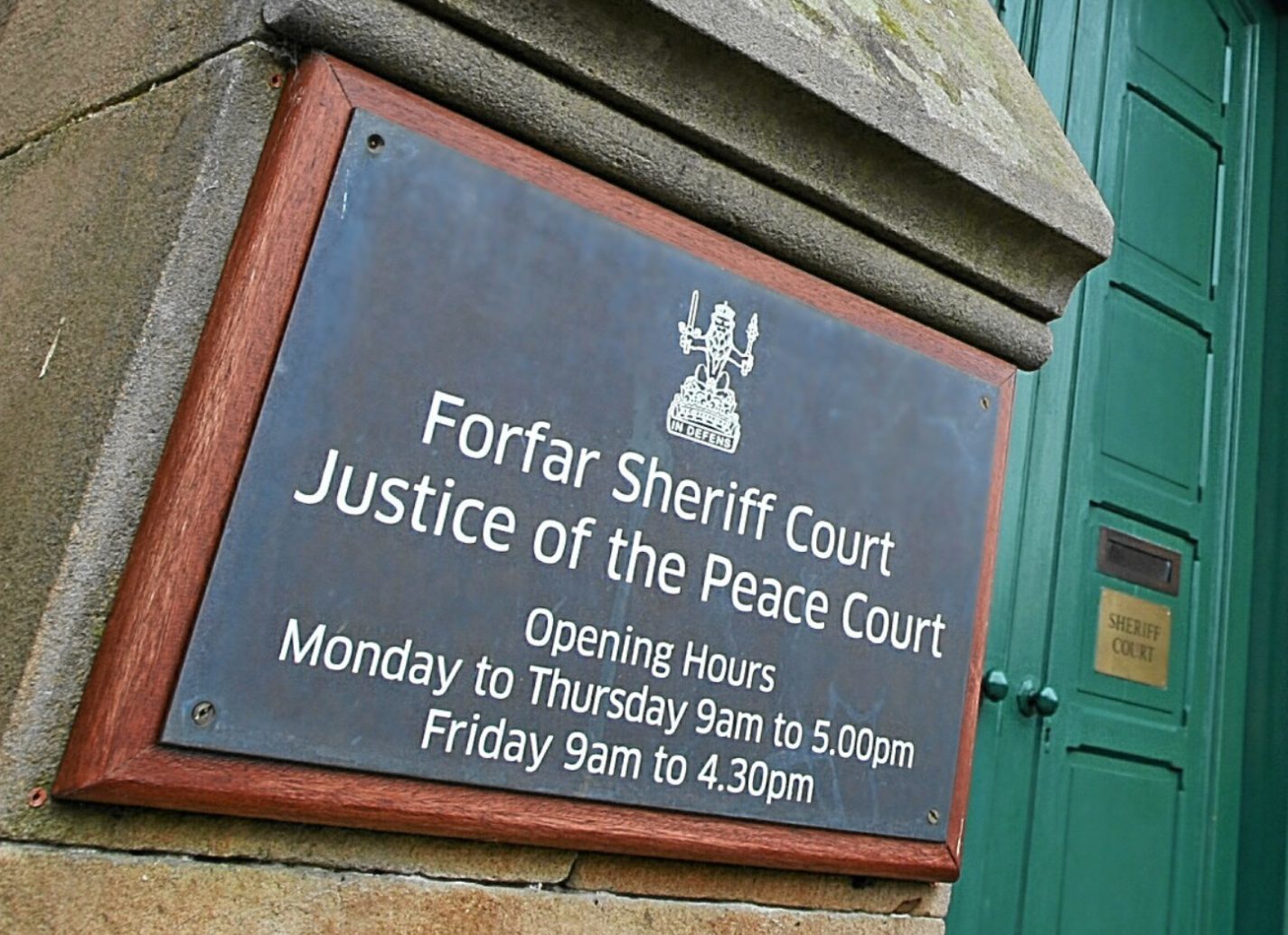 CCTV footage "appears to corroborate" an Angus man's claim that he was assaulted in his cell by a serving police officer, a court heard.
The trial of Sergeant David Black called at Forfar Sheriff Court on Thursday.
The 49-year-old denies grabbing John Brand by the throat and striking his face with a knee within the cells of Arbroath Police Station on October 10 2013.
Constable Jamie Webster told the court Black appeared to perform a "kick strike" on John Brand, which he described as an "offensive technique" that is designed to "incapacitate".
Mr Brand had been arrested and brought to the Gravesend station around 2am, and was restrained at the charge bar before being taken to his cell.
At 6am he was visited by two police officers in the cell – including Black.
At 6.07am, Black returned to the cell on his own and the alleged assault took place.
Constable Webster, who delivers officer safety training, was asked to describe CCTV footage.
He said: "There is a part of the footage where it appears Sergeant Black's left leg is suddenly, quite quickly, moved forward quickly.
"It looks like his legs bend – it looks like a knee strike.
"You can't see Mr Brand's reaction due to him being obscured."
Constable Webster described it as "very subtle".
He said a knee strike was an offensive technique designed to "incapacitate".
When asked by the depute fiscal if Mr Brand had displayed any behaviour that would have resulted in that response, he said: "I don't see anything in that five seconds that would justify that response."
He continued: "The footage appears to corroborate Mr Brand's version of events."
Constable Webster was earlier shown CCTV footage of the incident at 6am when Mr Brand was allegedly grabbed by the throat.
"It looks like he has grabbed him by the neck," he said.
"Mr Brand's head lolls forward having had whatever force was applied released."
He said "it appeared to be in-keeping" with Mr Brand's account that Black took hold of him by the throat.
"That is not a control skill that is taught at officer safety training," he added.
"That is not the response I would have expected.
"If that is what has happened then I would say that is an unreasonable response."
Constable Webster said he did not accept evidence by a colleague that Black placed his hand on Mr Brand's collar bone instead of his neck.
"I don't think that's what it shows," he said.
"You can see Sergeant Black's arm continue up to the head of Mr Brand – it doesn't look like it's lower down."
The trial continues before Sheriff Pino Di Emidio on Friday.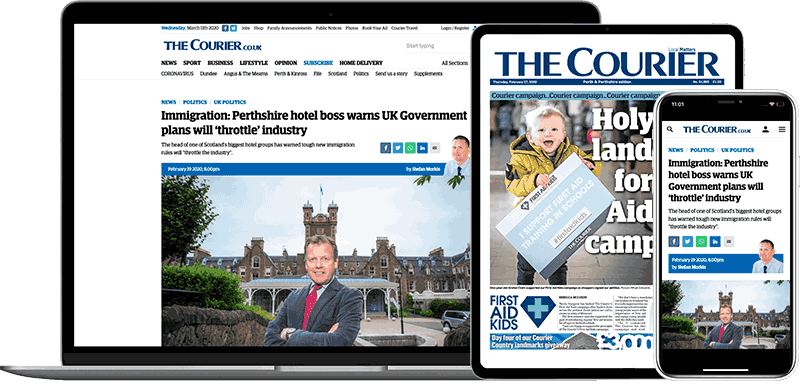 Help support quality local journalism … become a digital subscriber to The Courier
For as little as £5.99 a month you can access all of our content, including Premium articles.
Subscribe