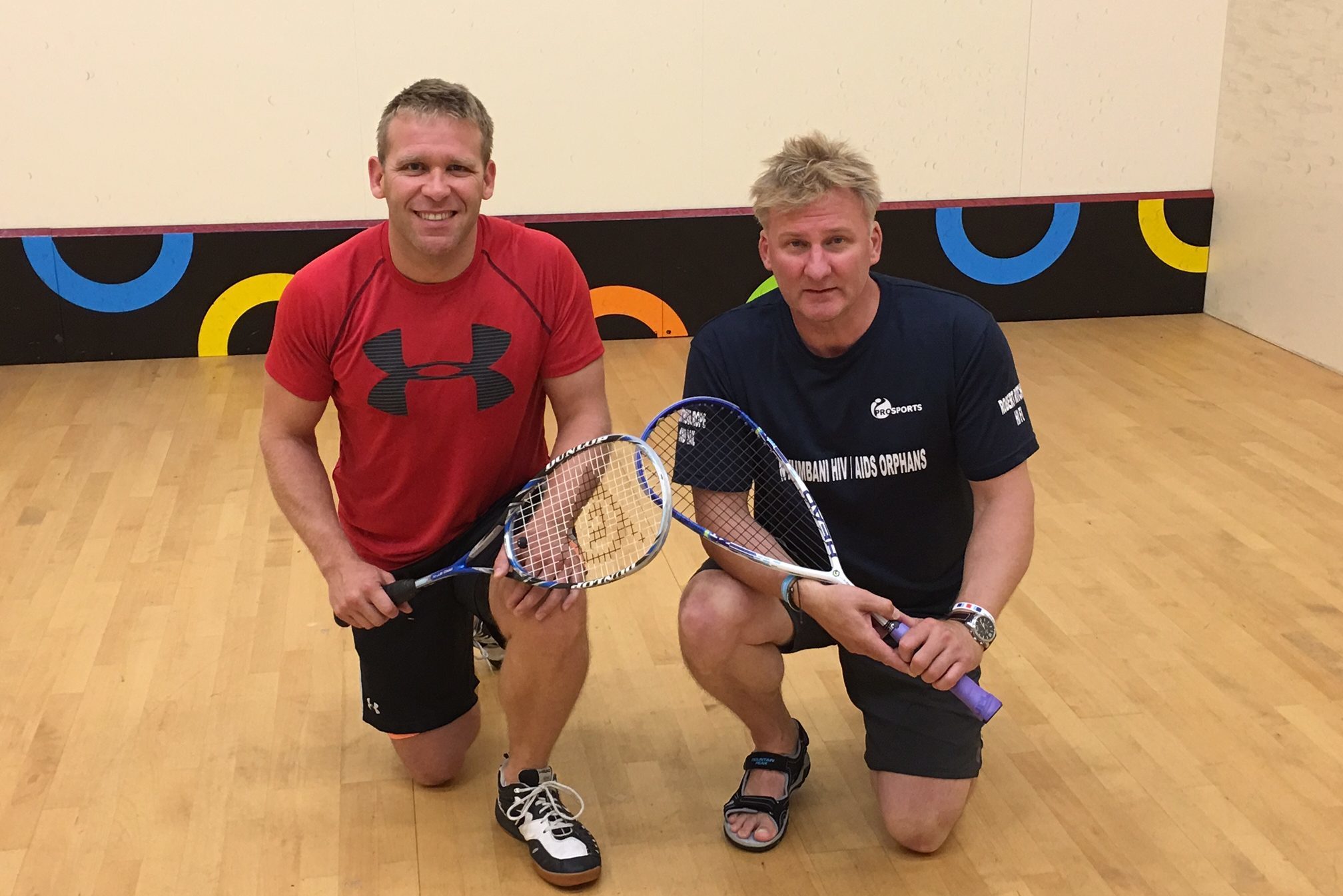 Two Angus men have begun their Guinness world record attempt at the longest squash marathon.
Mark James and Mark Boydell from Montrose began a 48-hour record-breaking attempt at 3pm in the town's sports centre on Friday, and aim to play continuously until the same time on Sunday.
Mr James, a Masters internationalist and world record holder for most consecutive squash opponents, said two record attempts last year raised more than £10,000 for an African appeal.
"Last June we went for the most non-stop consecutive squash matches, and broke it with 79.
"That was broken in Finland and they did 100 games.
"This record attempt will be a long squash marathon with one partner.
"It's all about the time, and playing each other.
"The record is 38 hours non-stop at the moment, but that's being attempted in Japan and it might be into the 40s when we come to it.
"We are thinking about doing at least 45 but we might do 48 – the full two days.
"We will get five minutes' break for every hour, or be able to accrue 20 minutes every four hours.
"I've been doing a lot of endurance cycling, and one to two hours heavy running."
Mr James went to Nyumbani to see how the money raised last year was being spent.
"It's actually built two classrooms for HIV orphan children," he said. "It has gone a long way."
This attempt will also raise money for the Scottish Fire and Rescue Service charity, Operation Florian for earthquake victims in Nepal.
Mr Boydell is a Montrose team player and national coach of the Scottish Taekwon-Do team.