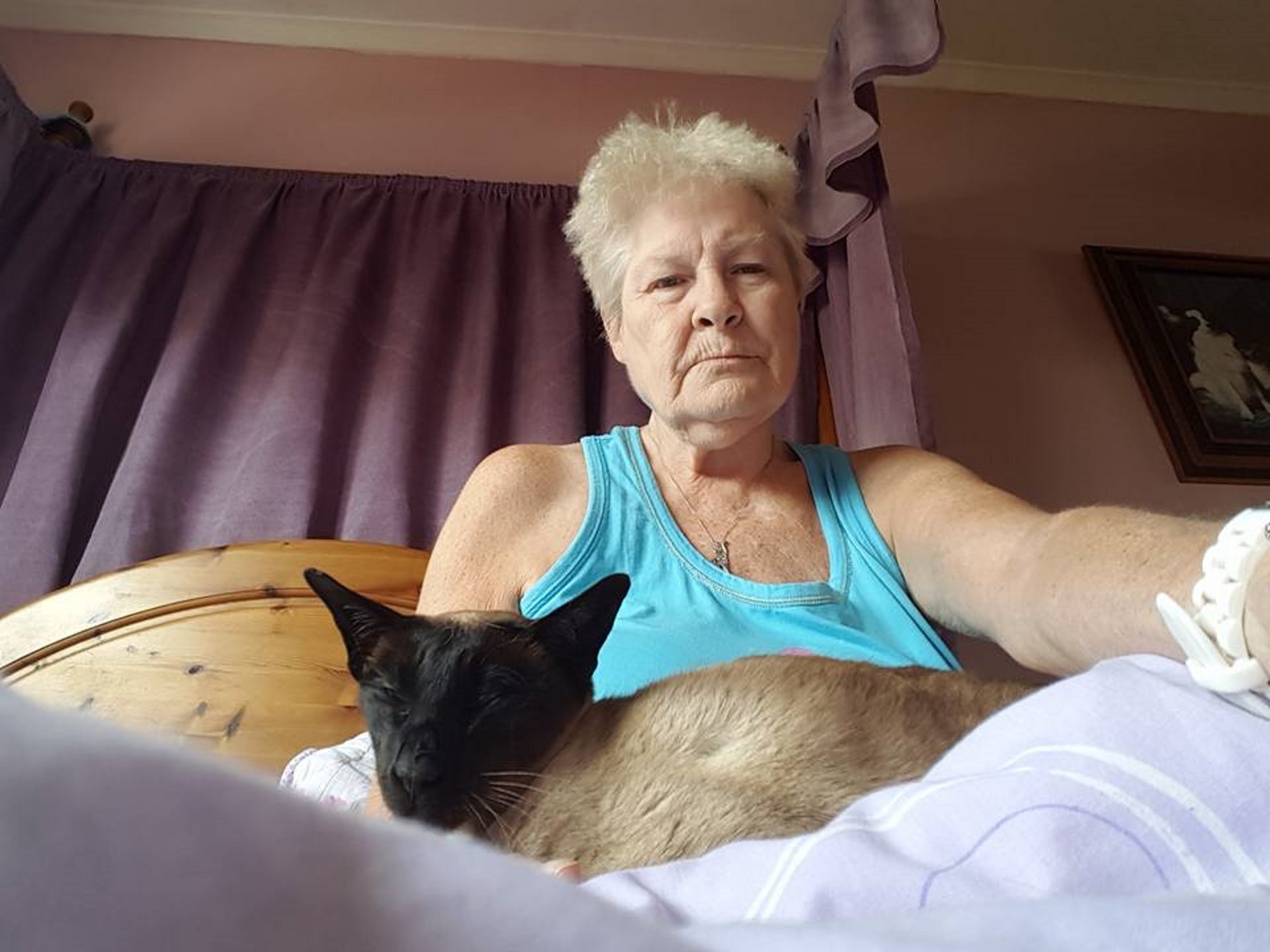 A bedbound Angus pensioner awaiting a lifeline operation has been devastated by the loss of the devoted cat which is her constant companion.
Maureen Robb says the disappearance of her seal point Siamese Sara is making her even more ill with worry after the devoted pet was last seen on Wednesday.
She hopes a public plea will see her reunited with the cat after a glimmer of hope emerged with a possible sighting of the animal at the weekend.
Maureen, 60, from Arbroath suffers from multiple health conditions and has been awaiting a serious operation for some time, with an important appointment scheduled for later this month.
But she has been left distraught over the loss of the pet she has had since it was a kitten, replacing another of her favourite breed.
"I'm not well and she has never left my side," said a tearful Maureen.
"She doesn't really leave the house, only to go out to do her business, and she went out on Wednesday but didn't come back.
"I can't go out to look for her myself, I feel so helpless – I just want my Sara baby back.
"Friends have been making flyers and looking out for her and I am just hoping that someone will see her and she will be back with me.
"She maybe wouldn't come to someone straight away, but if they call her Sara baby she will respond like a dog and come to them.
"She is my baby and I am missing her so much."
Maureen, who can be contacted on 01241 877594 with any sightings of Sara, added: "I had a phone call from someone saying that there was a cat similar to her up near Mayfield, but that is the other end of the town from where I am and I just don't know how she would have got there."
Cats Protection volunteers are also helping the effort to have Maureen reunited with the distinctive dark-faced kitty.
The pet is also microchipped, improving the chances of her being returned quickly if someone finds her.
Maureen added: "It's terrible, I am so worried about her and I have got an infection like shingles which I think is down to the nerves and the worry of losing her. I just want her back."