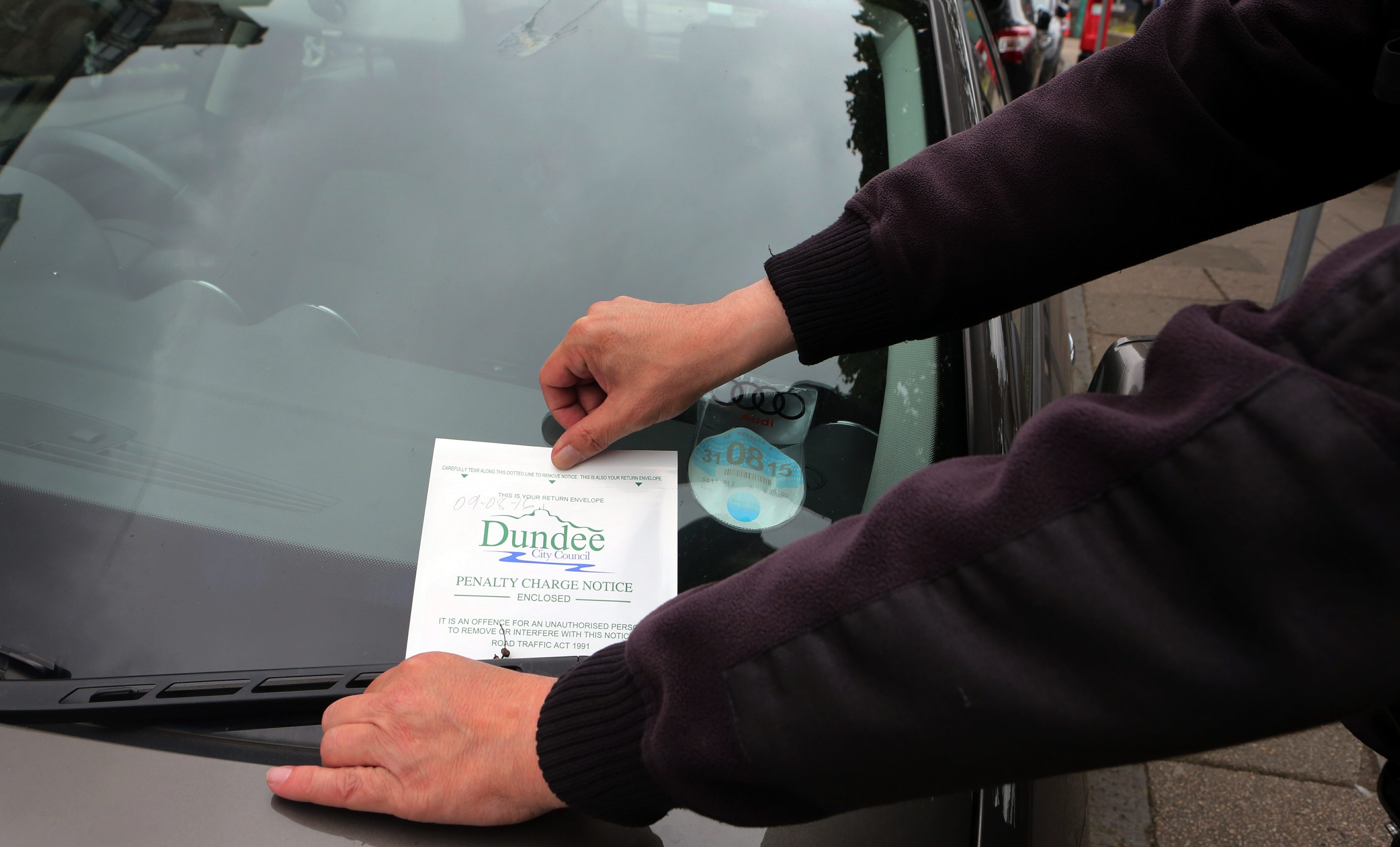 A terminally-ill Angus man has claimed victory in a seven-month fight over a Dundee parking ticket.
Forfar's Vincent Byrne was infuriated by a £30 charge slapped on his car in February by city council wardens at the busy East Port car park.
Disabled badge holder Mr Byrne, 65, stopped in a normal space, but was hit by the penalty charge for parking outside a marked bay.
He vowed to fight the fine because of his anger over two hardly visible white bricks marking for the bay, with wardens ticketing him for being barely a wheel's width across.
Mr Byrne stuck to his guns and ignored demands which saw the penalty double to £60, before being raised to £90.
He then took the matter to the Parking and Bus Lane Tribunal for Scotland in Edinburgh and his appeal has been successful.
Mr Byrne plans to celebrate his moral victory by handing over the full £90 to the Tayside asbestos cancer charity which offers vital support to victims of disease which he has been fighting for three years.
"There was never any chance of me paying this ticket – if you are not a man of principle then you are not a man at all," he said.
"I was going to have my day in court, I would have taken it all the way.
"The indication was that an appeal was going ahead in October and I was ready to go down there and have my say but I was told the appeal was not being contested.
"Just four days before the letter from Edinburgh I got another one saying that if the £90 fine wasn't paid within 28 days then it was going to be placed in the hands of debt recovery agents so it seems they weren't even aware of the appeal.
"From the very beginning I just wanted them to look at this and apply a little common sense.
"It wasn't about the money, and that's why I will be giving the £90 to the people who are doing great work for folk with cancer – it was always a matter of principle."