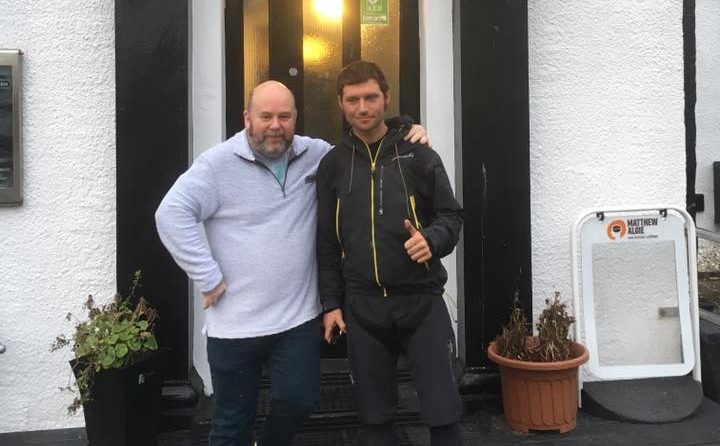 Staff at a Mearns business were shocked to get a visit from a TV star — the morning after they saw him in China.
Well-liked sports and TV personality Guy Martin is travelling up the north-east of Scotland on a cycling tour around the UK.
https://www.youtube.com/watch?v=nwuaLHf-Mes
The 35-year-old, best known as the face of Channel 4 programme Speed with Guy Martin, visited a Mearns hotel on Tuesday morning on his way to hopefully lap the island in 22 days, starting off from his home town Grimsby.
He is currently on TV in the three-part network programme Our Guy in China, which followed the petrol-head around the vast country and documented his attempt at the fastest cycle crossing of the vast Taklaman Desert — the "desert of death".
And he surprised staff at the Anchor Hotel in Johnshaven by popping in for breakfast with his TV crew before heading north.
The restaurant, bar and hotel is well-known for its hospitality and owners Gary and Jan Thompson have laid on spreads for Scottish singing sensation Susan Boyle, and former Rangers FC coach and striker Ally McCoist in their seven years at the Anchor's helm.
Mr Thompson wished him all the best on his latest adventure.
"It was a surprise because he was in China last night," he said.
"I knew it was him because I'd just seen him on TV the night before in the desert.
"I'm a keen cyclist myself so it was nice to see him — he was a lovely guy.
"They didn't give us a lot of information but they're doing a cycle around Britain, and he's on the way up.
"He's the only cyclist."
In a video message filmed before he began the challenge, Martin said: "We've got a big job on. Record's stood since 1984, I'm going to try and break it."
He added: "I'm setting off to try to break the record of pedalling around the circumference of England, Scotland and Wales. That's what I'm doing.
"The record, as it stands, is 22 days, I'm going to try and do it in less than that. The record's stood since 1984. No-one's broken it, no-one's come near it, so, it all starts here.
"It's further than you'd think. It's 4,802 miles, that's what the official record distance is, 4,802."
Martin first raced in 1998 and has earned 15 podium finishes.
Last year he broke his back in the Ulster Grand Prix, the second time in five years after a similar accident at the 2010 TT.
He also competes in mountain bike cycle races.
Martin starred in Closer to the Edge, a behind the scenes documentary on TT racing.
He has since presented programmes on his various engineering interests.
In his Speed programme, he has set speed records in a variety of human and engine powered vehicles. He has authored three books.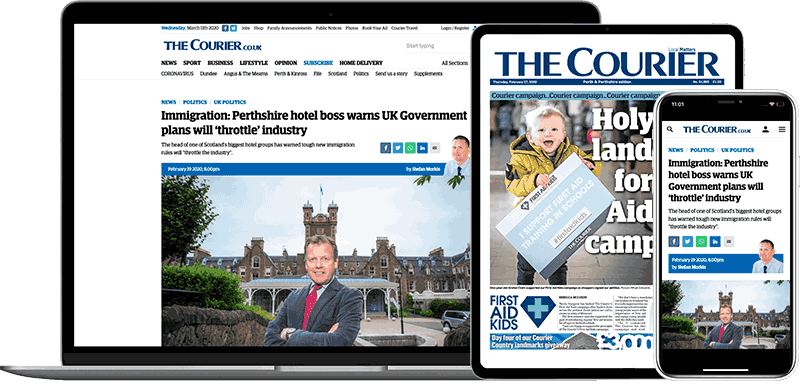 Help support quality local journalism … become a digital subscriber to The Courier
For as little as £5.99 a month you can access all of our content, including Premium articles.
Subscribe