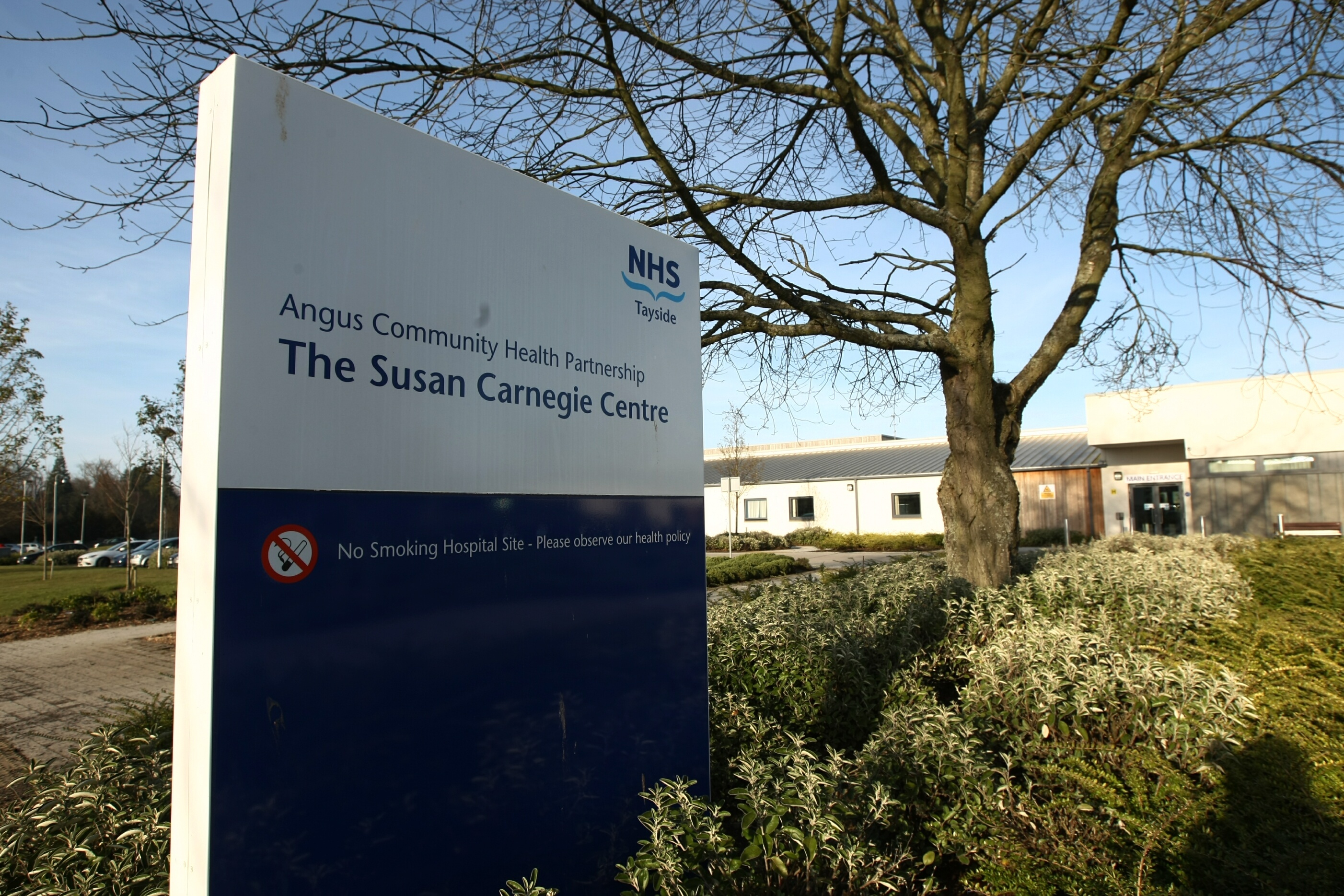 An MSP said she will hold NHS Tayside to its commitment to reopen the Mulberry Unit at Stracathro Hospital.
The health board will shut the only adult psychiatric admissions ward in Angus on February 1, in a temporary move it blames on a severe shortage of junior doctors.
The closure, which will shift staff and inpatients to the Carseview Centre in Dundee, has pre-empted a consultation on Tayside mental health provision this year.
Campaigners fear the Mulberry, based in the Susan Carnegie Centre, will be axed along with Murray Royal Hospital's Moredun ward in Perth.
The MSP for Angus North and Mearns, Mairi Evans, made the retention of services at Stracathro an election platform last year and has promised the fight "isn't over yet".
The SNP politician said: "To say I'm angry would be a complete understatement.
"The staffing situation was no surprise to the health board, so to close the unit now, prior to the launch of the consultation on the future of mental health services in Tayside makes this particularly frustrating and disappointing.
"I understand that the safety of patients needs to come first and that this could no longer be guaranteed with the serious staffing issues they are experiencing but I demand to know how the decision was reached to close the Mulberry unit."
From the beginning of February, only 18.6 whole-time equivalent junior doctors from a requirement of 31 will be available to NHS Tayside in its mental health services.
Liam Kerr, Scottish Conservative MSP for the North East region, said the Scottish Government is to blame for a "complete absence of workforce planning" over 10 years.
"I have been asking questions at parliament on staffing issues in Angus for several months now, but so far I have not received an adequate response," he said.
"This cannot be ignored and I will continue to make the case for action from government."
Ms Evans said she has asked health board chief executive Lesley McLay whether the Moredun or Carseview units were considered for closure, and for more information about support for the people of Angus after February 1.
Ms Evans said she was joined by Angus South MSP Graeme Dey to meet health secretary Shona Robison over their concerns.
"We were clear with the Cabinet Secretary how unacceptable it is that this situation has arisen given that the staffing issues across Tayside have not come completely out of the blue," she said.
"We also highlighted the urgent need to mitigate the impact of this action and beyond that to ensure Angus has appropriate and sustainable mental health care across the county.
"We have been told that this closure is temporary and I firmly intend to hold NHS Tayside to that."
NHS Tayside medical director Professor Andrew Russell said previously: "The decision to move the Mulberry ward on an interim basis was taken based on the many local and regional mental health services provided in Dundee and Perth & Kinross.
"Junior doctors are crucial to providing a whole range of mental health services in these areas both in and out of hours, including Child and Adolescent Mental Health Services, learning disability services, Psychiatry of Old Age and regional secure care clinic services.
"This means that the majority of our junior doctors are centred around Dundee and Perth."