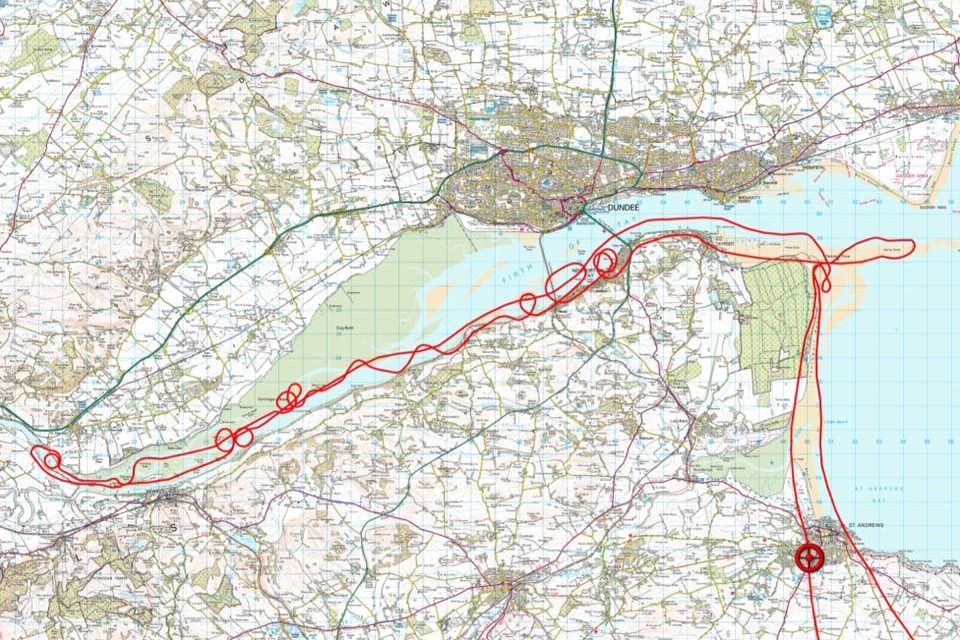 Poor weather has again hampered efforts to find the body of a missing Tayside teenager.
Ralph Smith, 18, from Dundee, is presumed dead after falling from Arbroath cliffs around 1pm on Saturday February 25 during a family walk.
Police called off the rescue operation after a week but volunteers from the UK Civil Air Patrol Scotland (UKCAPS) are continuing to search.
UKCAPS was scheduled to undertake more searching from Lunan Bay down to the town harbour over the weekend.
However, their efforts were undermined by low cloud.
A spokesman for UKCAPS said: "Unfortunately low cloud and poor visibility hampered UKCAP Scotland's planned searches for Ralph Smith today.
"Unit Chief Pilot Archie Liggat did manage to get airborne from his Fife base with a CAP observer, however.
"A trace they have shared shows a linear search of the East Fife coast and South Tay estuary.
"It clearly shows the aircraft track, including circling where something was seen that required further investigation."
Archie, who was an RAF fighter pilot and 747 captain with British Airways before joining UKCAPS, reported that despite some low lying cloud, search visibility was excellent.
He also noted that "searches will continue once the weather improves".
Most of the volunteer pilots in Scotland were previously in the RAF or police forces and have tens of thousands of hours' flying experience.
They search with the naked eye and also carry binoculars so if the observer spots anything he can tell the pilot to turn and they can go back and look.
Ralph's family have taken to social media to thank the volunteers for their efforts and said they appreciated all they were doing from the bottom of their hearts.
UKCAPS are committed to continuing to search for Ralph and the volunteers are said to have been left "humbled" by the family's kind words.