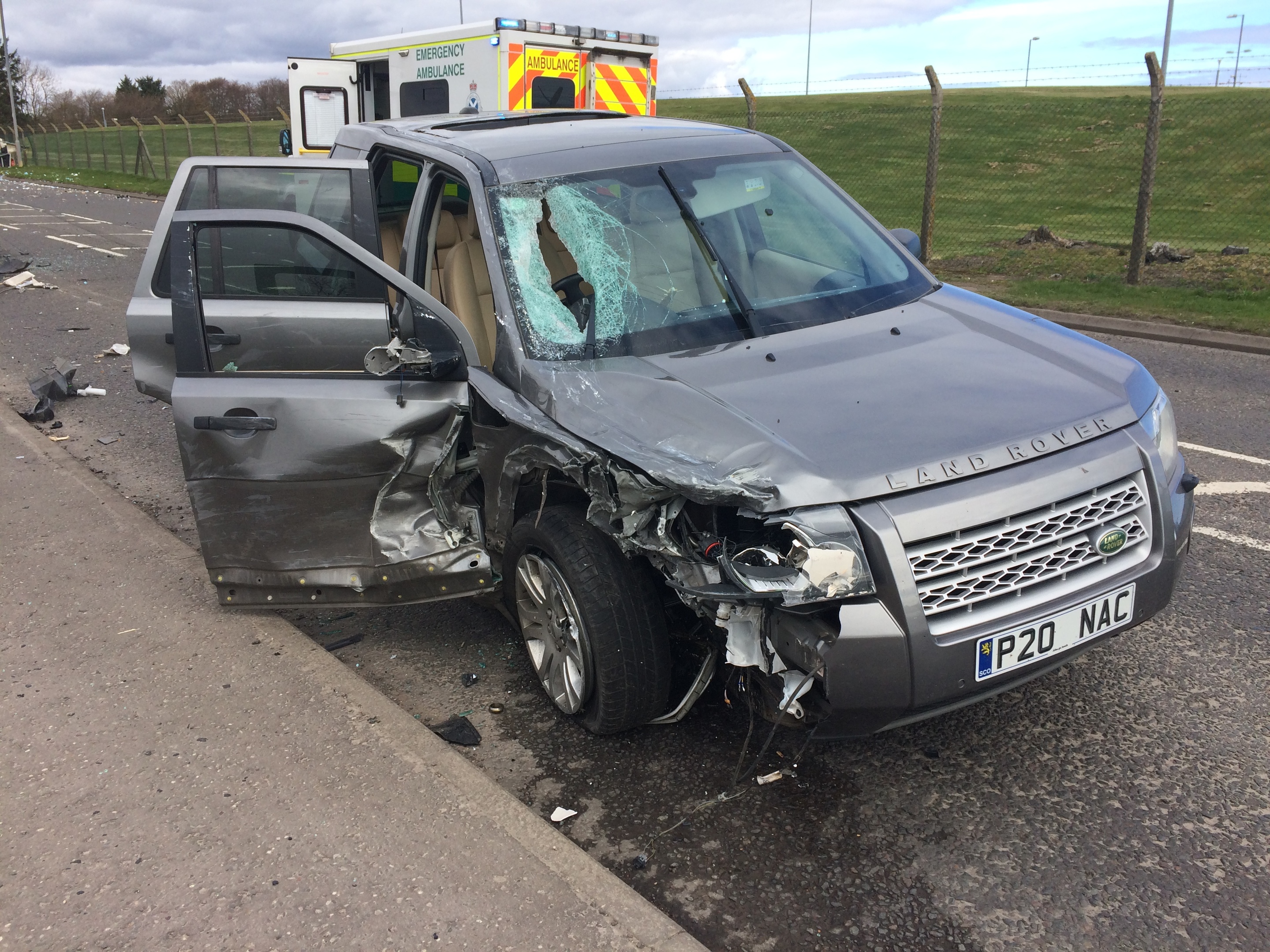 An Angus dad and his two daughters have miraculously escaped serious injury in a dramatic road accident on the outskirts of Arbroath.
Their Land Rover Freelander ploughed through the front of an out of control caravan which became unhooked from its towing vehicle on the A933 Arbroath to Brechin road near the 45 Commando Royal Marines base at Condor at lunchtime on Friday.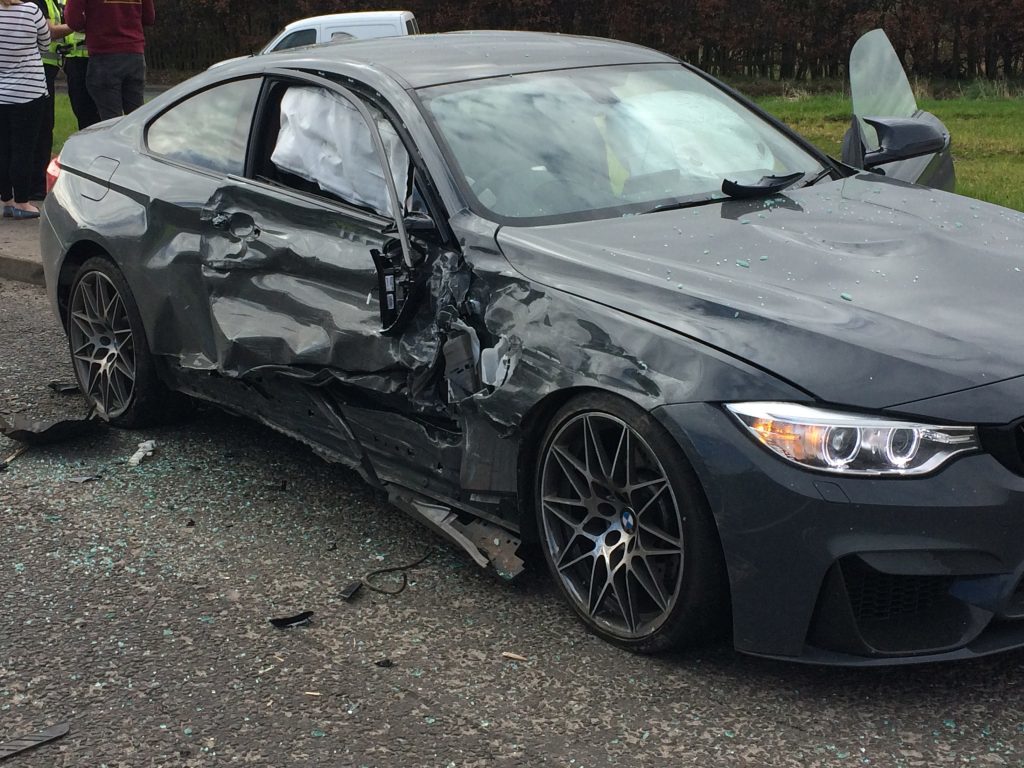 As Neil Cook struggled to bring the 4×4 under control he was then involved in an unavoidable collision with a high performance BMW M4.
Miraculously all the occupants of all over the vehicles escaped with only minor injuries from the scene of carnage which left the road closed.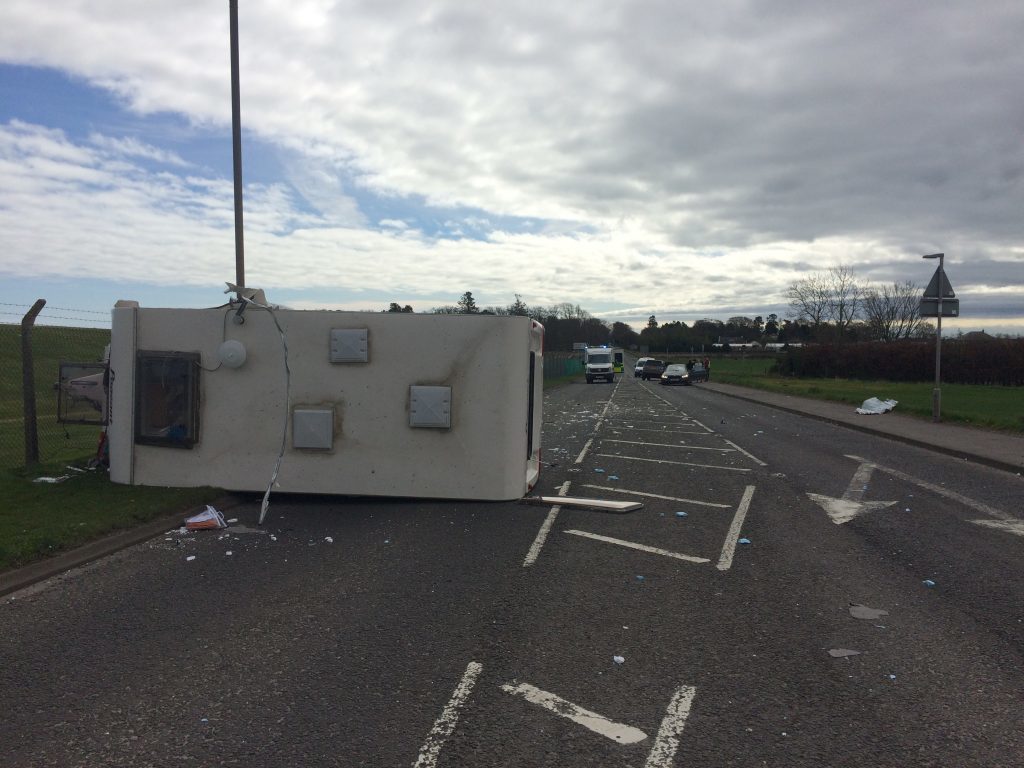 Mr Cook and teenage daughters Lynsey, 15, and Ainslee, 13, were travelling southwards towards Arbroath when the 54-year-old lorry driver was faced with the sight of the caravan coming towards him after it broke free from a Ford Kuga heading in the opposite direction.
Paramedics rushed to the scene of the accident, which happened around 11.30am.
The female driver of the Ford was uninjured and Mr Cook escaped with cuts to his head and hands. The occupants of the BMW also escaped serious injury.
Speaking at the scene, a shocked Mr Cook said: "I saw the caravan heading away from the car and towards me and tried to get as far into my side of the road as I could, but it all happened so quickly.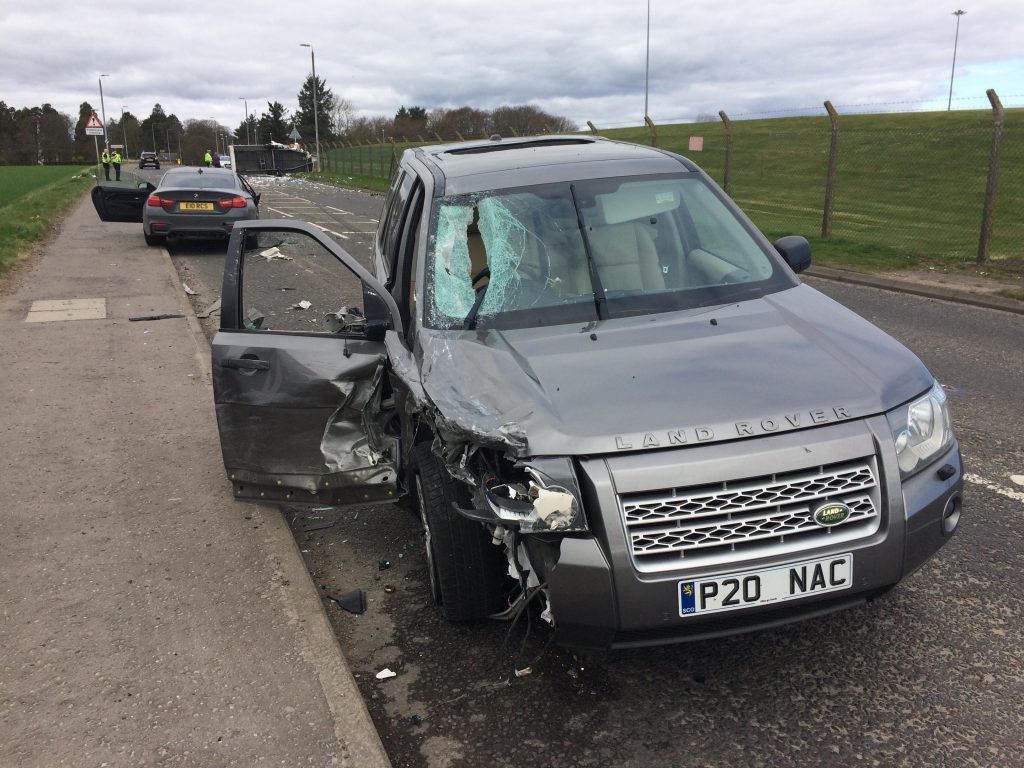 "It just swung round and we basically went through the front of it," added the 54-year-old lorry driver.
The front of the caravan was obliterated as the Land Rover smashed through it, coming to rest on its side across the southbound side of the A933, its drawbar snagged in the security fencing of the military base.
Mr Cook added: "It still travelled on after hitting me, and then I was braking hard to try to get my car to stop."
The Freelander then struck the offside of the grey BMW, which had been travelling northwards behind the car and caravan. Both cars suffered extensive damage and could be written off.
Teenager Lynsey had been sitting in the front passenger seat of the Freelander and a piece of wood from the frame of the caravan speared through the windscreen of the car and between the front seats.
The road remained closed whilst the vehicles were recovered and the extensive debris cleared from the scene, with investigations also being carried out into how the caravan came loose from its tow vehicle.
Mr Cook added: "We're lucky we were in this car, I don't know what would have happened if it had been another vehicle."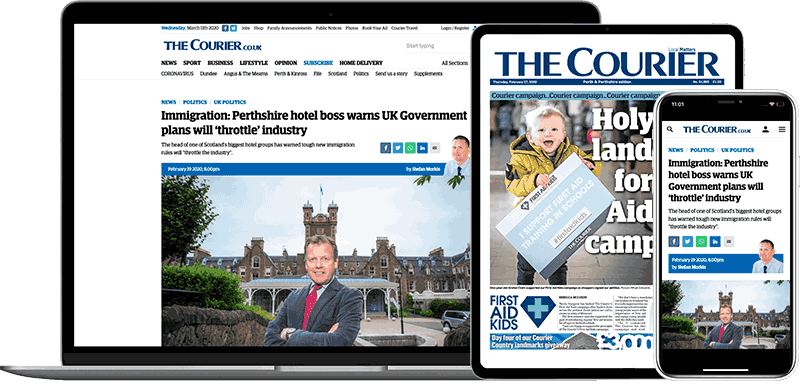 Help support quality local journalism … become a digital subscriber to The Courier
For as little as £5.99 a month you can access all of our content, including Premium articles.
Subscribe