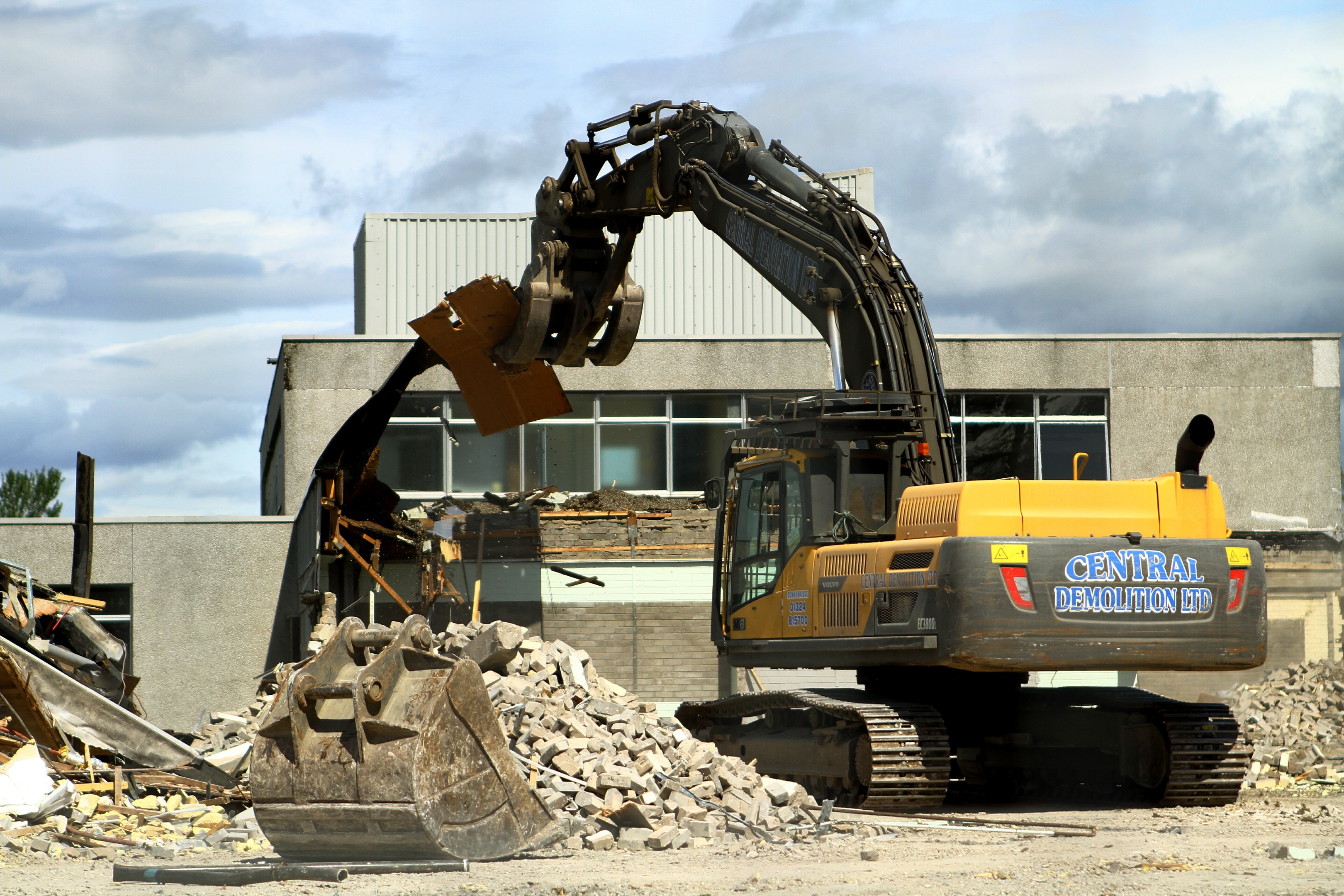 Members of the public have been asked to keep their distance from the demolition of a former Angus secondary school.
The former Forfar Academy is being torn down following the transfer of its classes to the new Forfar Community Campus in Old Kirriemuir Road.
Robertson Construction has finished stripping out the old school, which was built in 1965, and onlookers can see equipment pulling down buildings this week.
The major part of demolition will be the academy's tower block, which housed core subjects until pupils moved over in February this year.
It is understood this will be of sentimental interest to three generations of Forfarians, but the authorities have asked onlookers to steer clear of ground work inside the former school perimeter.
A spokesman for Angus Council confirmed the building would be "down by autumn".
"The full work, including landscaping, is due to be completed in November," she added.
The £38.9 million Forfar community campus was opened with fanfare in February and hundreds of visitors within the first week.
Local police stepped up their presence around the former Forfar Academy, after youths were spotted in the grounds not long after a nostalgic crowd of ex-pupils and teachers had one last look around.
A spokeswoman for the force said: "Whether it's children who wrongly think such buildings serve as a playground or place to explore, or the less well intentioned looking to steal property, the message is the same – keep out.
"Derelict and abandoned buildings can be and often are very unsafe and pose a genuine danger to anyone who ventures in.
"Police officers are aware of this issue and will continue to give the area their attention."
Meanwhile, the local authority is considering its options for the Lochside Leisure Centre which closed to the public on February 6 along with Forfar Swimming Pool in the Vennel.
These were replaced with the new sports complex at the community campus which opened two weeks later.
Angus Council said: "When any of our properties become surplus to service requirements, we will look at alternative council use of the buildings, marketing them for sale, exploring Community Asset Transfer opportunities or site re-development opportunities."