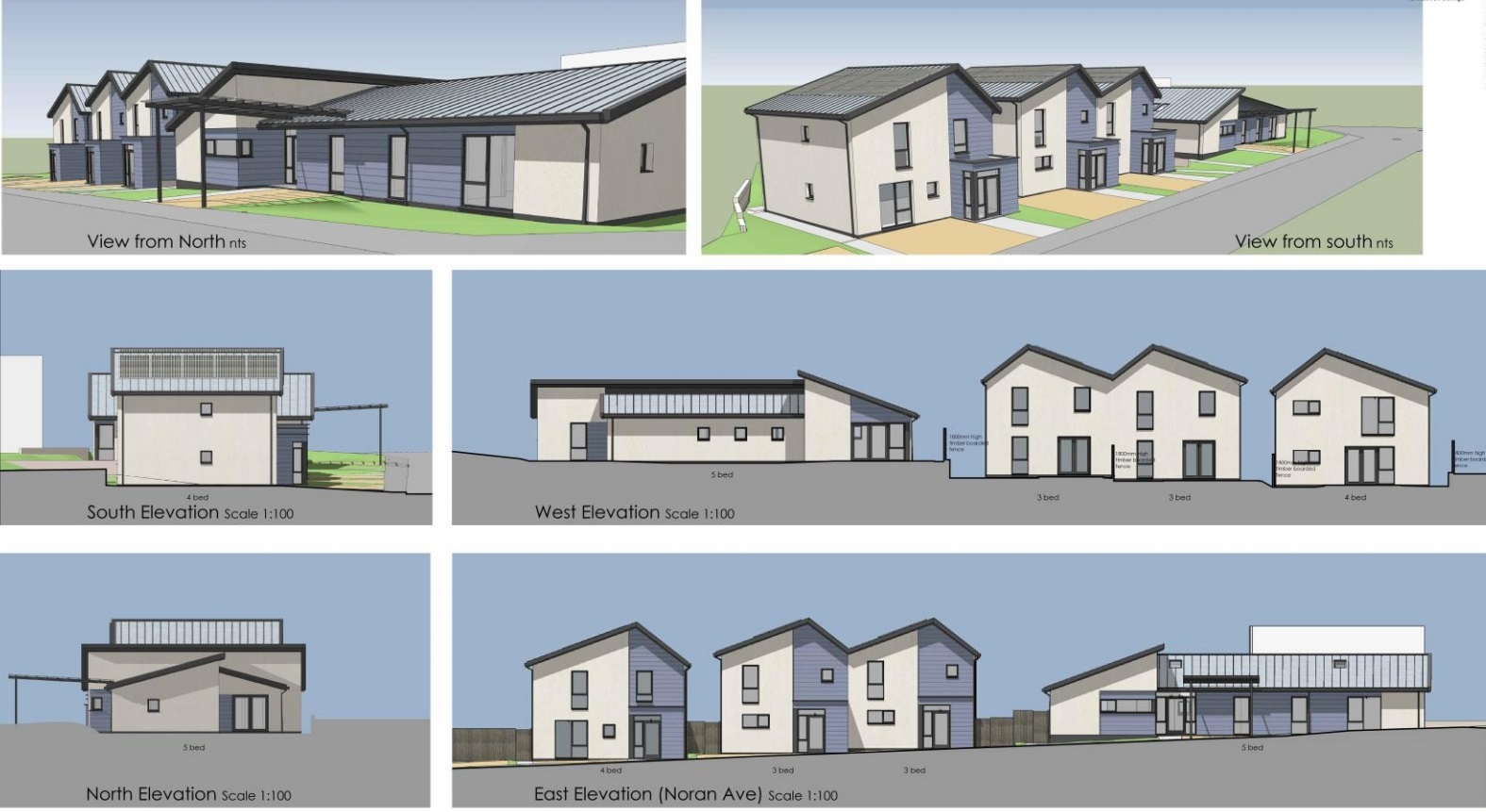 Angus councillors have approved a £1m housing plan that will help meet the needs of a family with disabilities.
Eight two-bedroom flats will be demolished in Noran Avenue in Arbroath and replaced with four family homes, including a five-bedroom house suitable for use by a family with special needs.
There will also be a detached four bedroom house and two semi-detached three bedroom homes on the site.
The plan has been brought forward in response to the needs of a family in the area with special needs and was unanimously approved by the council's communities committee.
Removing the existing flats from the council's housing stock and the expense of the project was questioned by Carnoustie councillor David Cheape.
He said: "Let me play devil's advocate here – with the shortage of housing stock why we are removing eight properties to replace them with four at a cost of £1m?"
Communities director Alan McKeown replied: "Whilst all of our properties are in good condition and meet the quality standards not all of them are very popular. We have to listen to our customers.
"We therefore have a commitment to improving our stock. We have set ourselves the task of building housing we would be proud to call home.
"I'm proud to say the housing we are to build in Noran Avenue and other parts of Angus are of the highest quality."
Kirriemuir and Dean councillor Ronnie Proctor said he considered the money "well spent".
Arbroath West and Letham councillor Alex King said: "Not only are we getting a five bedroom house that has been specifically designed to accommodate a family with quite complex needs but the four bedroom house has disabled facilities in that house as well.
"The eight flats that are there are 1940s or 1950s build and design. They are not really suitable for families with disabled needs in the modern world and we are required to meet those needs for disabled families.
"The only way we can satisfactorily do this is to build new properties.
"Yes, it is a wee bit expensive but providing disabled housing is expensive and we've got to set the bar."
Angus Council is also planning improvement measures to its building stock that will cost more than £20m over the next five years as it seeks to meet energy efficiency standards and reduce fuel poverty.
The council has budgeted £11.6m for energy saving measures and £9m for replacement heating systems between 2017/18 and 2021/22.
The local authority plans to make energy efficiency improvements to around 600 homes a year and upgrade its heating systems in around 450 properties a year.