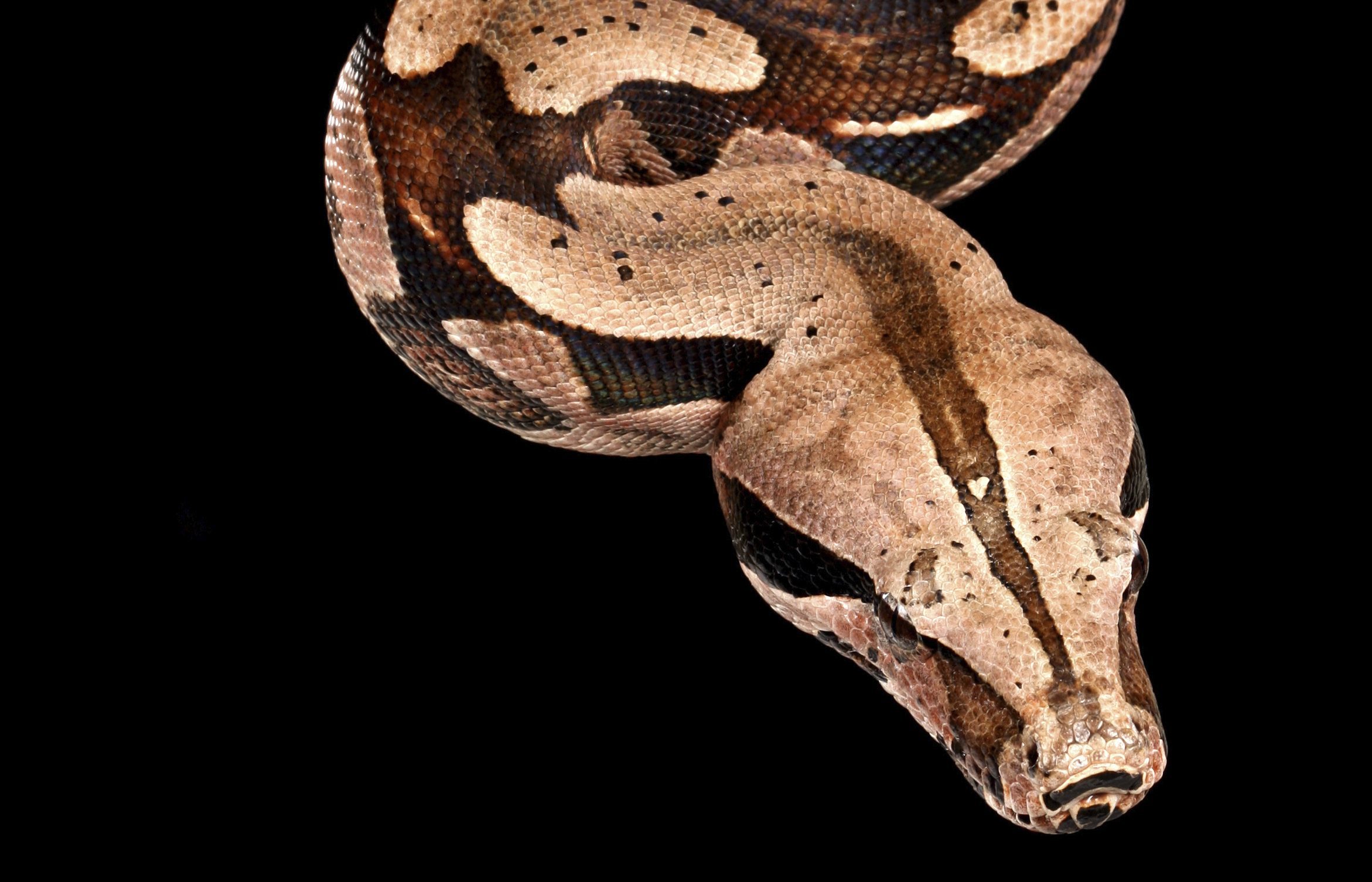 An Angus man threw down a seven-foot "reptile shield" to stop workmen in nearby flats disturbing his pet, a court heard.
Workmen were putting up cladding in Arbroath when they were challenged by Peter Slack on March 9 last year.
He told the men their industrial noise was disturbing a boa constrictor in his Newton Avenue property.
But after the tradespeople found the comments "humorous", he re-emerged and placed his pet across the entry to the property, challenging them to "get past it".
The 42-year-old appeared at Forfar Sheriff Court and admitted causing a breach of the peace outside his home, uttering threats and presenting a knife and a snake to Robert Leitch and Roger Scotland.
Depute fiscal Robbie Brown said: "It was noon and two witnesses had arrived at the locus to start work.
"They were taking a break and were looking out from a flat as the accused arrived in a taxi, and he gestured towards them."
They continued to work but heard him shouting at them from his property, with a "long knife in his hand" but disregarded him.
Mr Brown added: "They went for lunch and were getting the tools from their van when he came out and said 'I've got this big snake for you and you're not getting past it.'
"He had a boa constrictor around his neck and laid it on the ground, not as a human shield but a reptile shield.
"One of the witnesses was extremely perturbed by this, not knowing what kind of snake it was."
Police were called and the accused returned the snake indoors when they arrived.
Defence agent Billy Rennie said: "The snake is a pet and at the time Mr Slack was in and out of the house, there were workmen doing work in the flats.
"He told them the snake was disturbed by the noise and they found that humorous.
"Snakes can be disturbed by noise. They can shrivel up and die or become unwell.
"Despite the unusual nature of the matter, it can be viewed as a serious one and he recognises that."
Slack further admitted causing a breach of the peace at the same address on June 10 this year, shouting and swearing at his partner.
Sheriff Jillian Martin-Brown imposed a 12-month community payback order with 75 hours of unpaid work for the March 9 offence, and a 24-month order with participation in the Fergus programme for domestic offenders.