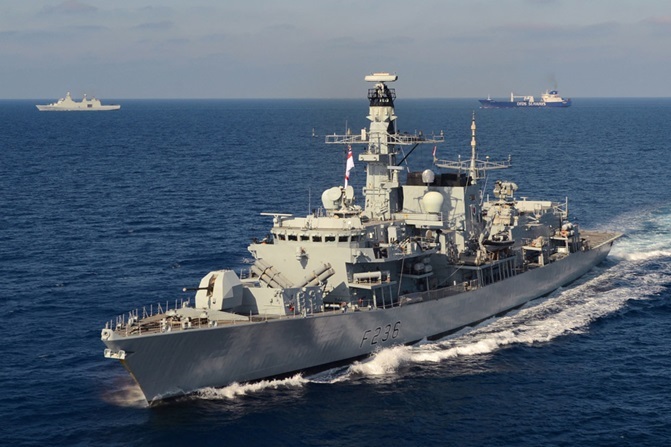 HMS Montrose is set to take to the seas tomorrow for the first time since a major refit which includes a new missile system.
The Royal Navy warship recently announced plans to return to the Angus town it is named after early next year.
It will sail from Plymouth on Friday as the latest stage of its testing after being equipped with the Sea Ceptor missile system and a new computerised command system.
A major programme of installing new steel to the ship's frame, wiring and piping has also been completed.
The ship's commanding officer Commander Conor O'Neill said: "Sailing this week is the culmination of years of hard work by all the partners in this project, both naval and industrial, and is the start of our journey back to the operational fleet.
"Everyone on board has been looking forward to this moment, and it is a proud day for all of us."
The ship will spend the next few months in a period of operational sea training to ensure the ship and crew are fully trained and ready to deploy in support of operations anywhere in the world.
The ship's many upgrades give the vessel at least a 15-year life extension her to operate in any of the world's hot spots well into the future.
Other work carried out over the past two years included stripping the ship back to bare metal and inserting over 1,000 patches of new steel to replace worn out areas after her 25 years of service, since her launch in 1992.
More than 750,000 man hours of labour was spent working on the hull as well as power generation, a new galley, improvements to living quarters and with over 10km of electrical wiring and 5km of piping replaced.
The multi-million pound investment improves the capability offered by HMS Montrose, keeping her up to date until she is replaced by the new Type 26 frigates, the initial order for which was made at the start of July.
The Royal Navy has committed £3.7 billion to that project which, along with the recently sailed HMS Queen Elizabeth, the nation's new aircraft carrier, will form the back bone of the Royal Navy into the future.
On a recent visit to Angus Mr O'Neill said he hoped the ship will exercise its Freedom of Angus which will see its crew march through the streets of Montrose at some point during its week-long stay, which is likely to take place at the end of January.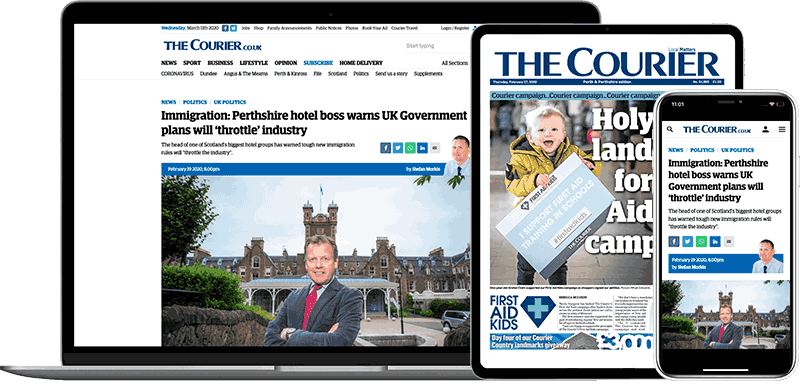 Help support quality local journalism … become a digital subscriber to The Courier
For as little as £5.99 a month you can access all of our content, including Premium articles.
Subscribe