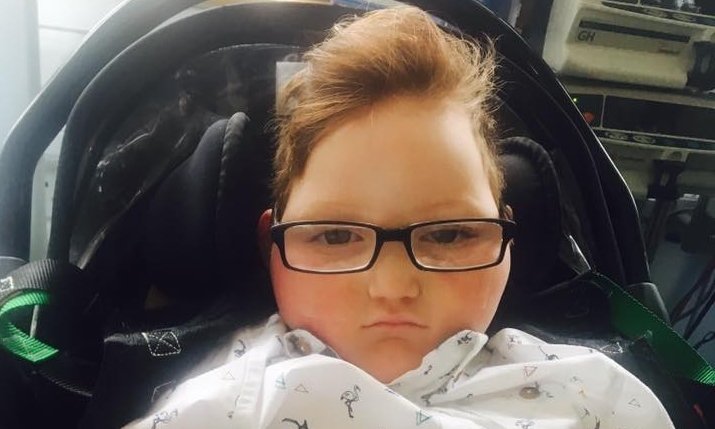 A young Carnoustie boy with a rare genetic condition has been transferred back to Ninewells Hospital in Dundee as he recovers from life-saving surgery.
Blake McMillan suffers from MECP2 duplication syndrome.
A recent setback meant doctors put him in an induced coma after they discovered the vast majority of his large bowel was dead.
Despite medical staff fearing the worst, the brave youngster pulled through and has since made enough progress that he was able to be transferred to Ninewells Hospital.
Jenny and other family members post on Facebook to inform the thousands of people worldwide who follow for news on Blake's health.
Jenny posted a series of photographs on Facebook today to say he had safely transferred to Ninewells.
And she wrote: "Blake is back in Ninewells. Busy getting settled in xx"
A number of well-wishers responded to the post, including former Dundee FC goalkeeper Derek Soutar.
He said: "Great news Jenny."
Ms McMillan and her family set up a campaign to support Blake and raise money for research into his incredibly rare condition via a number of fundraising methods.
A thrift store has been established in Arbroath called Blake's Bargains, which sells second hand and donated items to raise money for the cause.
Forfar's M&Co store will host a fashion show in Blake's name on East High Street in August.
A charity dinner is set to take place in Dundee in September, titled Blake and Gold, at the Apex hotel – the dress code for which will be black and gold and follows on from last year's successful ladies lunch which was attended by almost 200 people who raised £8,000.
"Little warrior" Blake McMillan may soon be back in Dundee after battling back off life support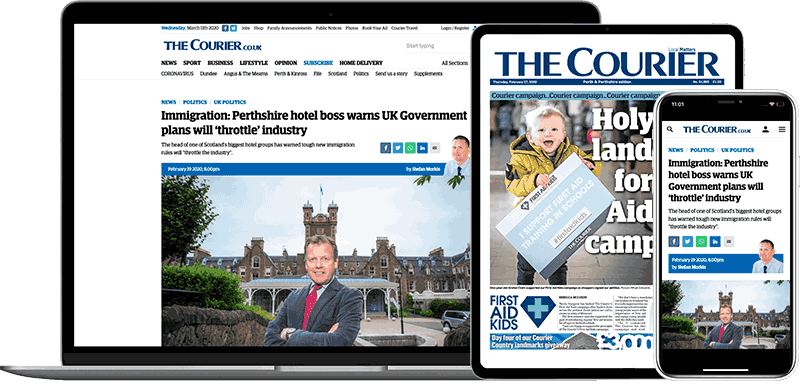 Help support quality local journalism … become a digital subscriber to The Courier
For as little as £5.99 a month you can access all of our content, including Premium articles.
Subscribe