The roar of the Harley Davidson in the City festival got under way today when hundreds of bikes set off from Brechin Castle.
The 40 mile ride-out visited the Davidson cottage in Aberlemno where the grandparents of the Davidsons who co-founded Harley Davidson lived.
There are also funfair attractions, a classic bike display and live music in Brechin as part of the festival.
The enthusiasm of the bikers was not dampened at all by the wet weather.
Larry Neth and Deb Whetsel travelled to the event from Denver, Colorado and hired a Harley when they arrived in Edinburgh.
Larry, who was based at RAF Edzell from 1978 to 1980, said: "I was married to a Scot and my daughter was getting married a couple of years ago and my nephew was telling me all about the festival.
"It immediately went on my bucket list. We travelled for the festival and to visit friends and family. We tried to bring the warm weather with us but it didn't work.
Deb, who was visiting Scotland for the first time, added: "It's been fun. Everyone is so friendly and making us welcome and we're really looking forward to the rest of the day.
"We are here for a week. We're looking forward to riding around the countryside and admiring some Scottish castles."
Organiser Bill Sturrock said this year's event had cost around £15,000 to put on.
The team got the news late on Friday afternoon that The One Show would not be filming a report from the festival as expected.
However, Bill said it was hoped that the television cameras may attend next year.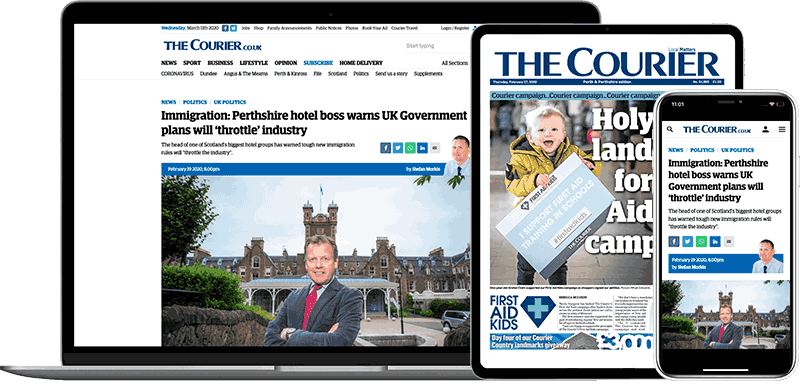 Help support quality local journalism … become a digital subscriber to The Courier
For as little as £5.99 a month you can access all of our content, including Premium articles.
Subscribe