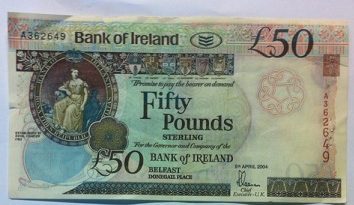 Police Scotland is appealing for information about the use of counterfeit bank notes in Montrose.
On three occasions on Thursday afternoon a man bought items in three different stores using counterfeit Bank Of Ireland £50 notes.
The man using these notes is described as about 6ft tall of muscular build, in his mid-20s and was wearing a burgundy T-shirt with dark sleeves, dark jeans and dark trainers. The notes all carry the serial number A362649.
A police spokesman said: "Not only are we asking for any information regarding the person using these notes, we would also ask shopkeepers and members of the public alike to be vigilant and wary of these notes should anyone try to present them in payment for goods or services."
Anyone with any information that may be useful should contact Police Scotland's Tayside Division on 101.