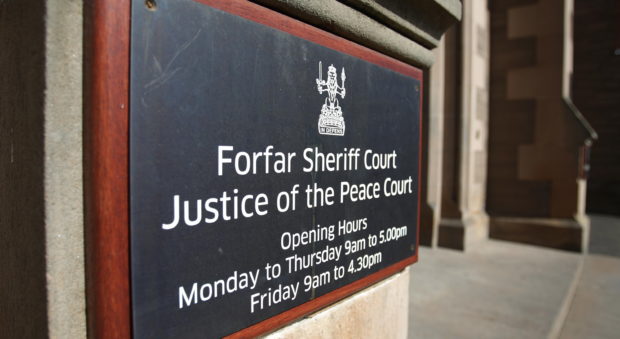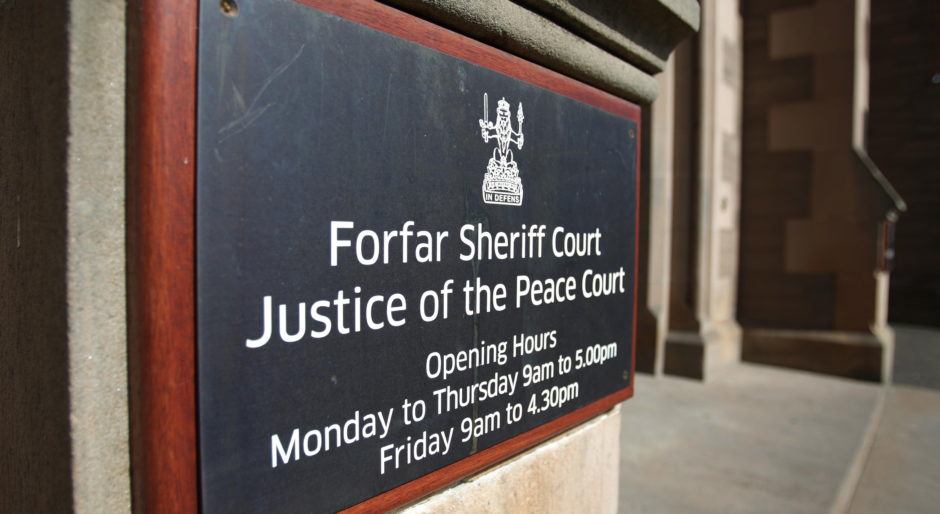 A group of Royal Marines accused of graphic sexual acts in an Angus nightclub are maintaining their pleas of not guilty.
But Forfar Sheriff Court heard that there might be some kind of resolution in the case before the trial which has been set down for next month.
The men, who were all based at RM Condor on the outskirts of Arbroath, Angus, are accused of public indecency in DeVito's nightclub in Arbroath on June 2.
Jordan Coia, 22, Ben James, 22, Michael Byrne, 26, Ryan Fowler, 23, Luke Bowen, 23, Jacob Holt, 21, and Craig Lynch, 43, maintained their pleas of not guilty when they appeared before Sheriff Jillian Martin-Brown at Forfar on Tuesday.
Each denies a charge of public indecency in the smoking area of DeVito's nightclub in Millgate Loan on June 2 this year, comprising acts such as exposing their sex organs, urinating in public, drinking each other's urine and their own, smacking bare buttocks and carrying out sexual acts.
Not guilty pleas were again entered by local solicitors Angela McLardy, Nick Markowski, Grant Bruce, Sarah Russo and Lynne Sturrock on behalf of their clients.
The court heard there were legal aid issues following a change of circumstances with regards two accused.
Mr Markowski put forward a motion for a further intermediate diet in three weeks time and said there was still a chance of the matter resolving.
He said: "The court will be familiar with what can happen with a case involving multiple accused.
"Not all plead guilty — some do, some don't.
"I'm not saying that will happen in this case but it might."
Mr Bruce said a further diet would give everyone "the opportunity for further discussion as the matter might be resolved".
However, the court heard there was "not likely" to be a change of plea with regards Fowler.
Sheriff Martin-Brown fixed a further intermediate diet for September 19 ahead of the trial on September 25.
She said that would allow time for the legal aid issue to be addressed and also for discussions to continue to take place.
The attendance of the marines at the next hearing was excused and bail was continued.
The service will not convene a court-martial for the same incident if it is aware there is a civilian court case pending.
The Royal Navy said it would be inappropriate to comment further while legal proceedings continue.
The naval service has "cracked down" on initiation rituals since another criminal prosecution last year, which also involved members of 45 Commando.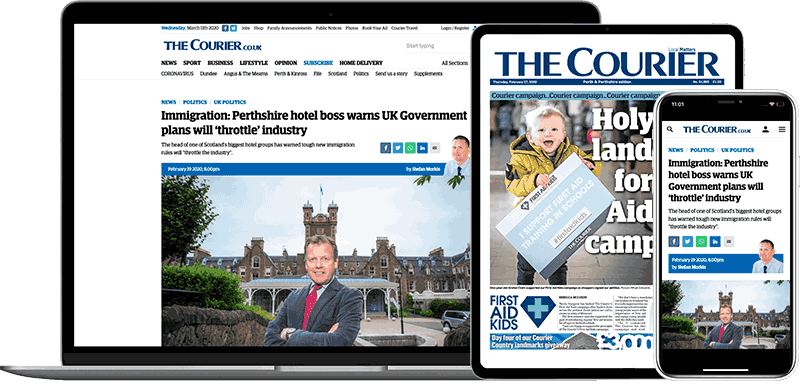 Help support quality local journalism … become a digital subscriber to The Courier
For as little as £5.99 a month you can access all of our content, including Premium articles.
Subscribe