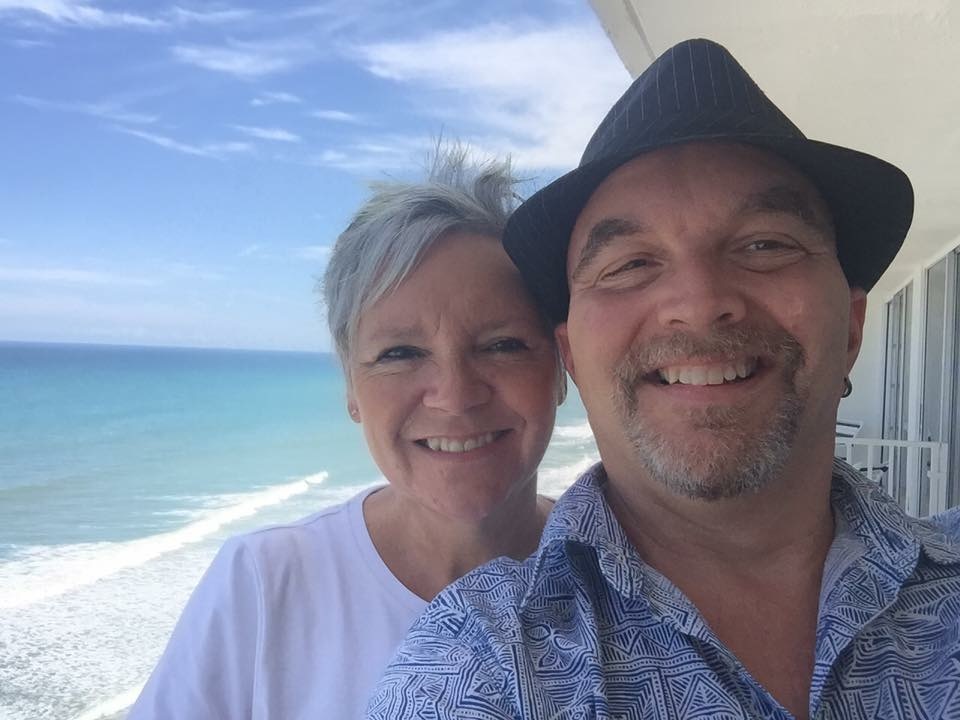 An Angus expat has recalled the "scariest two hours" of her life sheltering from the ferocious power of Hurricane Irma on Florida's Gulf coast.
Jennifer Blodgett, whose parents still live in Arbroath, is safe after witnessing first-hand the power of Mother Nature when her St Petersburg home was caught in the path of the devastating storm.
The former Red Lichtie fled with husband Scott to the safety of a friend's house as Irma was about to strike.
They have now returned home but face a major clear-up operation, with power yet to be restored to many storm-hit communities.
Children's hospital administrator Jennifer, nee Hogan, said: "We followed Irma's path for four days prior to it hitting us, so started our prep then.
"When it turned and appeared to head straight for the Tampa Bay area that was when we knew we had to get out of our home, for our own safety.
"We have friends not far from us who have hurricane shutters on all their windows so we headed there – there were nine adults and five dogs in the house.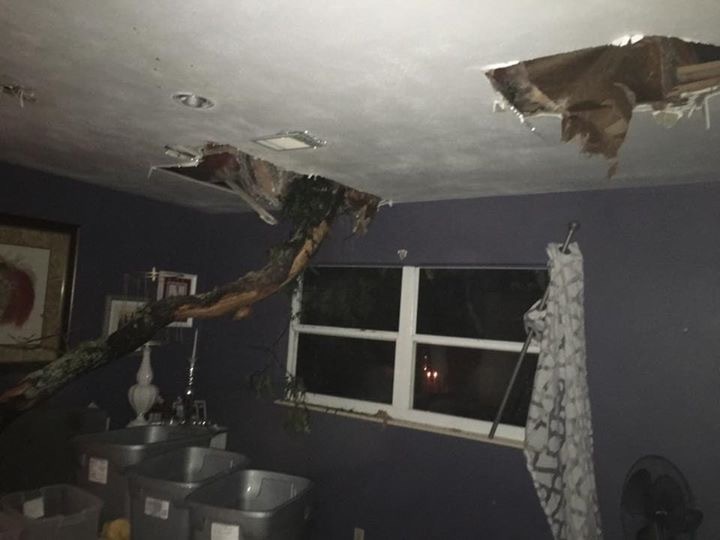 "We had plenty of water, non-perishable food, battery-powered lighting devices and candles. We knew the power would go out, we just did not know when."
Jennifer added: "We watched as the rain started, and the winds began to pick up.
"By 2.30am it was in full force and the noise was deafening.
"From the small glass pane in the door I could see palm trees bent over with their fronds touching the ground, branches and debris being whipped along the ground like tissue paper.
"I could see my car physically moving in the wind gusts, and I just hoped it stayed put.
"It was extremely frightening and the feeling of helplessness was overwhelming.
"We held each other tight and tried to keep our new puppy as calm as possible," said Jennifer of what she described as the "scariest two hours of her life".
Neighbours who were asleep escaped serious injury when a tree came right through their roof, leaving the husband with only cuts to his head and face.
St Petersburg is also home to the Salvador Dali museum and art gallery and as Irma swept through in the early hours of Monday morning the hurricane uprooted the symbolic wish tree there.
The iconic ficus is located in the museum's waterfront avant-garden, where visitors participate in a tradition said to be borrowed from ancient Scottish rites in which they write a wish on their wristband and tie it to the tree.