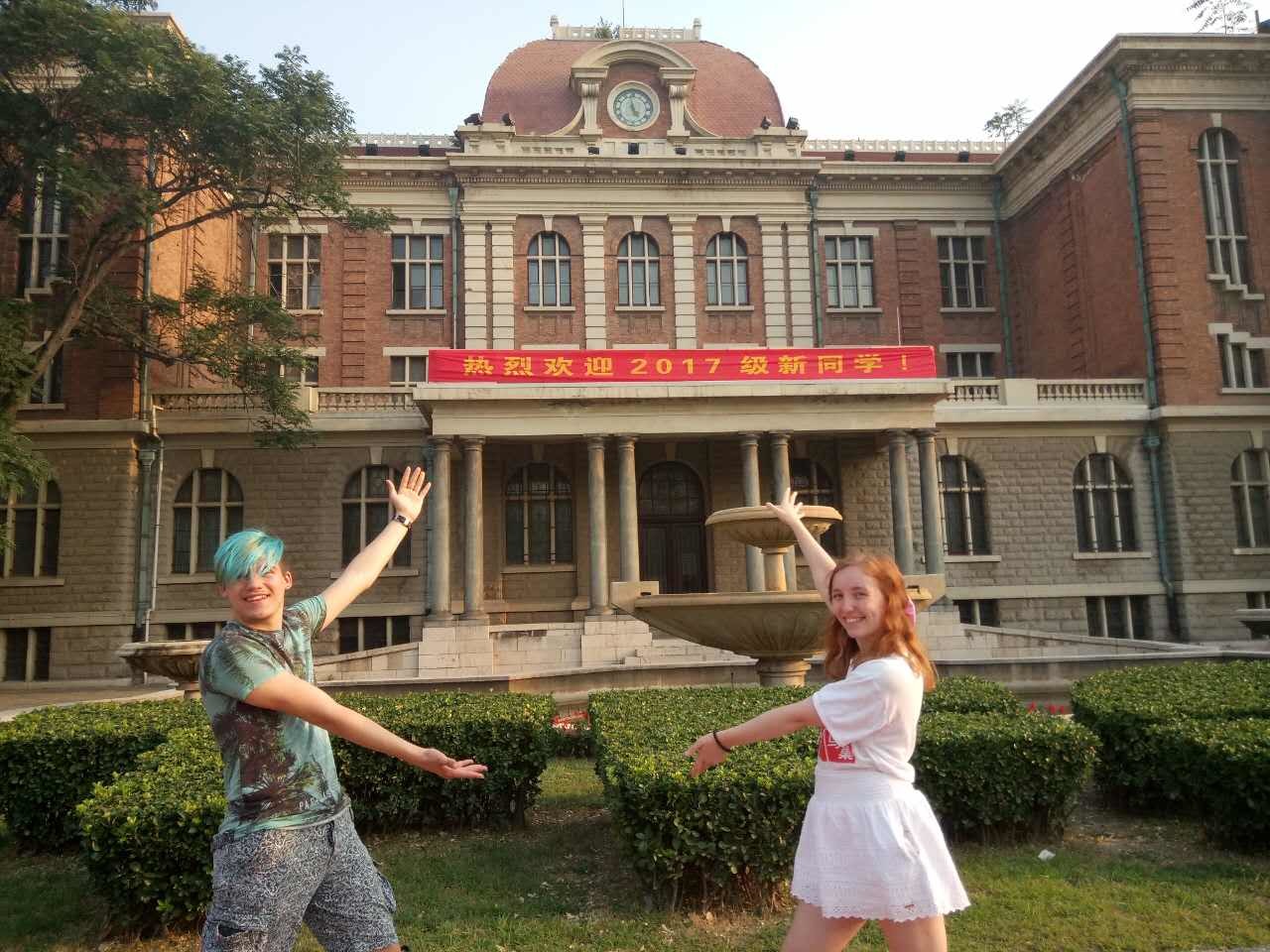 For most young university freshers, leaving the nest for the first time is a daunting experience.
But two former Carnoustie High pupils have taken a bigger leap than most by flying half way around the world as part of a prestigious scholarship programme.
18-year-old Alexandra McCombie and Kevin Shand, 17, who both completed their studies at the school this summer, have spread their wings and jetted 5,000 miles to take up the opportunity of a lifetime in Tianjin, China.
The pair are two of only 22 young people from across Scotland to be awarded a full scholarship to study Mandarin at Tianjin Foreign Studies University for the 2017/18 academic session.
They both studied the language at the school's Confucius Classroom Hub — one of only 34 in Scotland — and were active members of the Mandarin Club.
The pair successfully interviewed for the programme after initially attending a 17-day language immersion course in Tianjin last year, organised by the university's Confucius Institute for Scotland's Schools (CISS).
Alexandra's father, Paul McCombie, said his daughter will relish the opportunity after flying to China last week, .
He said: "Needless to say, we're very proud of Alex and what she's achieved and is doing, and indeed also of Kevin.
"While we're obviously going to miss her so much, not least because she was a mini-mum to her little sister Madison, we're very grateful to the school for helping to provide these opportunities for our daughter and for the pupils in general."
Donald Currie, the school's head teacher, said the school is "very proud" of the pupils' achievement.
He said: "They visited the area last summer for three weeks and had a great time, learning a lot.
"They were so enthused by it in fact that they decided to apply for the full year.
"It's really unusual to have two pupils from the same school to be chosen for something like this. We're really happy for them."
While in Tianjin, the pair will study language classes in the morning and work on compulsory 'elective' studies each afternoon, enhancing their appreciation of Chinese language and culture.
They will also develop a language link with Carnoustie High School, preparing monthly blogs for their former school and also visit the school upon their return.
The scholarships are available to 6th year pupils via Confucius Hubs across Scotland, of which Carnoustie High School is one, and provide tuition, accommodation and living allowance.