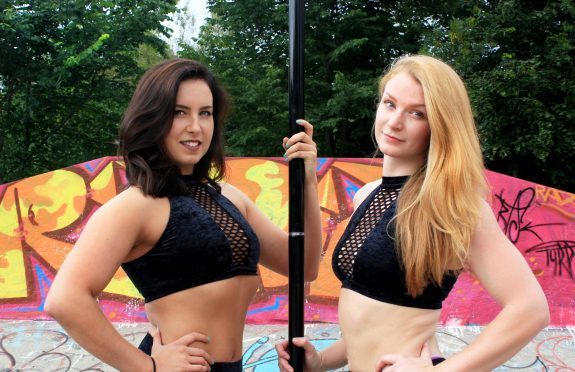 An Arbroath woman who used her passion for pole dancing to launch a successful business has claimed a major industry award.
Kirsten Fairlie, 27, and friend Heather Laughland, 25, created their pole-clothing business, Pole Junkie, after becoming frustrated at lengthy waits for workout gear to be delivered from abroad.
Fed up with the high shipping costs, customs charges and delivery times involved in purchasing pole-wear from overseas , the young entrepreneurs decided to take matters into their own hands and purchase clothing before selling it on.
The friends, who met while at university, spent £20,000 getting their venture off the ground and are now seeing the rewards  – both have seen their idea grow into a vibrant firm with an annual turnover of £235,000.
The pair have won business of the year at an awards ceremony held in Bristol.
Pole Junkie beat six rival firms to claim the award at the Pole World Festival.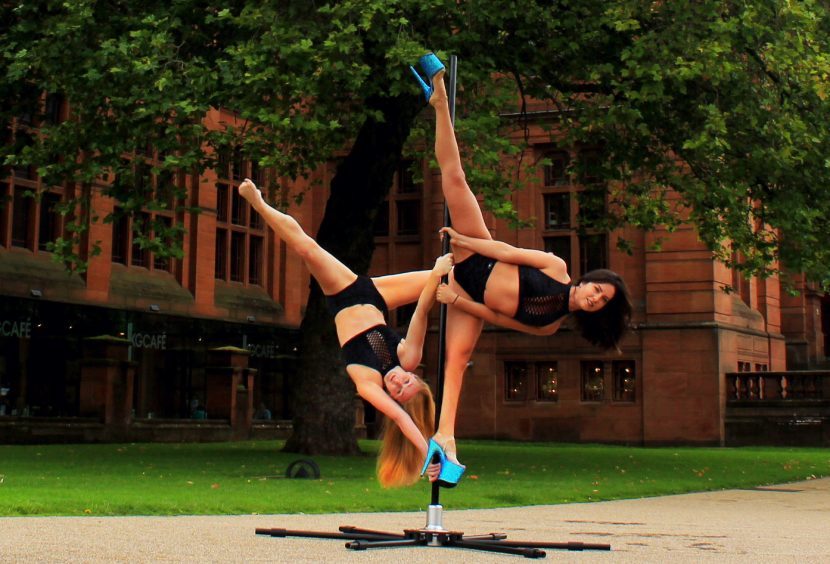 A delighted Kirsten said: "To see just how much Pole Junkie has grown over the last three years is overwhelming. Glasgow is a hotspot for pole fitness with around 13 studios running classes, so we were sure people would like the concept of popular polewear brands being more accessible and affordable to them.
"We had no idea, however, that Pole Junkie would be so successful outside of Scotland, to the point where we were able to quit our day jobs to focus fully on its success.
"We're really happy to get the recognition and to receive the award. We've worked very hard building up the business.
"It's taken Heather and I to a lot of exciting places – we've just returned from connecting with our suppliers at Pole Expo in Las Vegas, the biggest conference in the entire industry. We've also been lucky enough to work with some of the biggest names in the pole world."
In the future, Kirsten and Heather  plan to create their own clothing line.