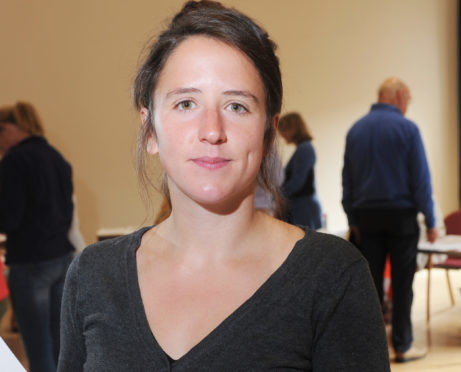 Angus opposition councillors and an area MSP have slammed the "shocking and unbelievable" decision which has left the authority without a voice on the board of NHS Tayside at what they say is a critical time for health services in the area.
At the latest meeting of the full council, members had been due to select a replacement for Arbroath independent David Fairweather following his resignation from the £8,000-a-year role.
In a surprise move, Angus Provost Ronnie Proctor ruled the matter would be deferred for consideration "in due course".
It means the authority will not be represented on the board until possibly 2018 – almost a year since a local councillor's voice was heard in the forum.
Both administration and opposition groups intended making nominations for the role and Angus SNP group leader Lynne Devine condemned the ruling at what she said was a vital juncture for the future of local health services.
The area is awaiting the outcome of a mental health services review which it is widely feared will signal the death knell for the Mulberry adult psychiatry ward at Stracathro Hospital.
A surgical review which could also impact on the Angus facility is underway, and concerns remain that Angus will be further hit as the under-pressure health body continues to struggle against a background of major financial pressure.
Forfar councillor Ms Devine said: "This is a shocking and unbelievable decision.
"It means that the people of Angus won't be represented on the NHS Tayside board, and indeed haven't been since May as no councillor from Angus has attended a board meeting.
"It's a total abnegation of responsibility at this critical time. I pressed for a date on when a decision might be taken, but was simply told that it would be in due course.
"The people of Angus deserve to have a voice at the NHS board in such a period of change and uncertainty. We have to make sure Angus is fully represented with someone who can make sure our voice is heard."
Angus North and Mearns MSP Mairi Gougeon said: "I'm absolutely appalled that the Conservative/ independent-led administration took the decision not to appoint a new Angus representative to the NHS Board.
"Angus, now more than ever, needs a strong voice on the NHS board ensuring that the general public's views are fully represented.
"But there has been a deafening silence from Angus on these meetings since the end of March – with no representation at all since the council election in May.
"The Angus representative is paid £8,169 per year, in addition to their council remuneration, to take their seat on the NHS Board but our outgoing representative failed to make any of the two meetings held since May.
"We now have a critical meeting at the end of October and one at the beginning of December that Angus won't be represented at unless this matter is dealt with urgently by Angus Council prior to their next full council meeting on December 7.
"If this matter isn't addressed before December 7 then by the time an appointment is made Angus will have gone unrepresented on the NHS Board for eleven months."
Council leader Bob Myles said: "We recognise the significance of the post but it is more important that the right voice is there to put forward Angus Council's case."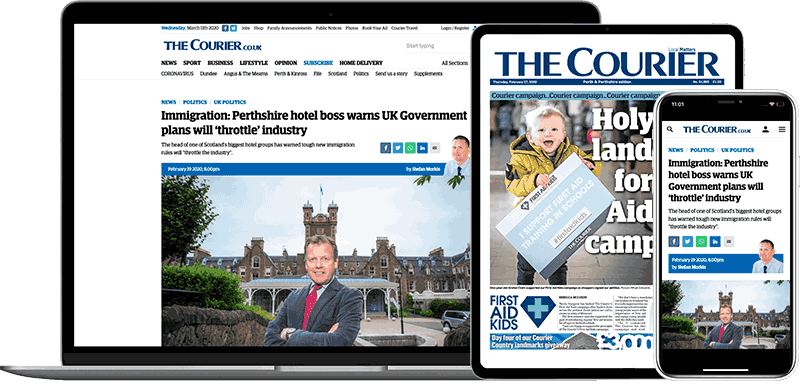 Help support quality local journalism … become a digital subscriber to The Courier
For as little as £5.99 a month you can access all of our content, including Premium articles.
Subscribe