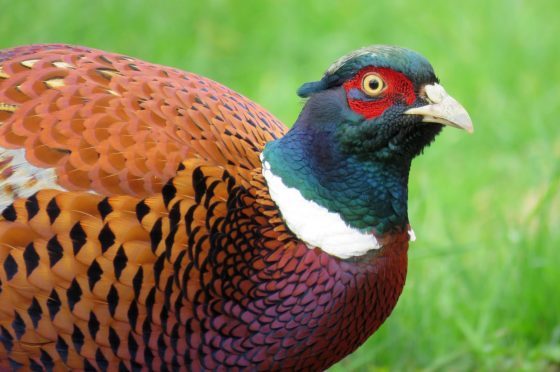 Rural Angus residents have been given a firm pledge that a controversial "pheasant factory" will be off their doorstep in less than a year.
Objectors to the 300,000-bird capacity unit at Mains of Keithock, near Brechin have raised concerns with planning officials over the unauthorised development which they say has blighted their lives and put their health at risk since it sprung up early last year.
On Tuesday, members of the area's development standards committee unanimously approved an enforcement notice against the Allgame operation on Stracathro Estates' land, close to the A90 Dundee to Aberdeen dual carriageway.
The estate has been given until September 2018 to clear the 12-hectare site, with a landowner promising to "do what you ask us to do".
The operators admitted mistakes had been made after councillors heard the pheasant-rearing farm had been running without permission, with a retrospective application deemed invalid.
Objector Andrew Greaves told councillors: "This pheasant factory is not just about the views, it is about good practice and health and wellbeing of anyone who lives near it and the public in general.
"Quite simply, it should never have been there at all. Infestations, noise and the presence of escaped birds have at times, been utterly unacceptable.
"We have not been listened to, and if we had we would not be here today."
Another objector said the company had "put profit before people, permission and the environment."
The period for compliance would be extended until September 30 subject to the approval, implementation and ongoing compliance with measures to "control odour, noise, pollution and vermin emanating from the site".
Planning chief Stewart Ball said: "It is clear that a number of residents in the area and the business operation are seeking significantly different outcomes.
"Residents do not wish to see the facility recommence operation at the site; the business wishes to operate for a further season.
"There is no ready means of resolving this matter in a manner that is likely to satisfy all parties.
Hugh Campbell Adamson of Stracathro Estates told the committee a major application was being prepared for a new site and if that is approved "we will absolutely move there".
But he said that would take a number of months, highlighting the significance of the Keithock operation, which employs nine staff and has a turnover of some £800,000.
"I personally totally appreciate the concerns of the neighbours and I am really sorry for the upset.
"We will do what you ask us to do," he said.