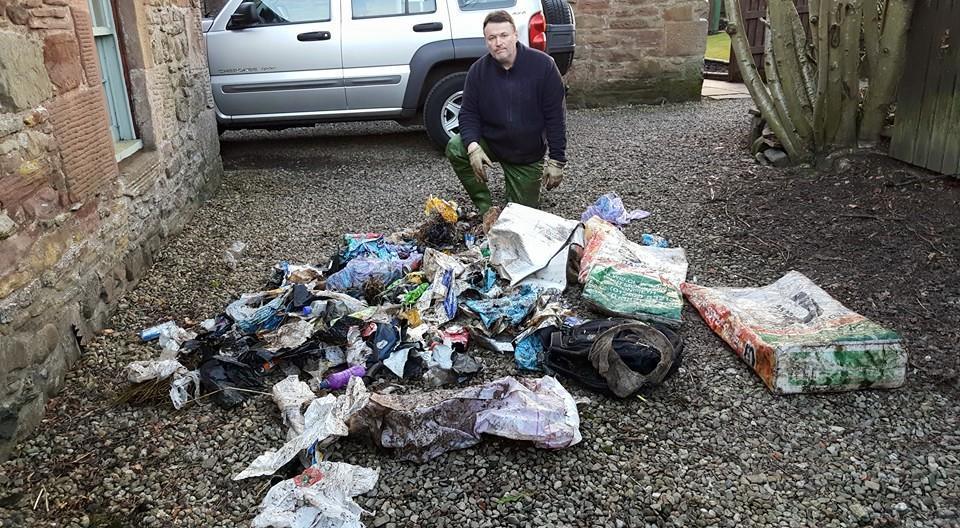 Angus businesses that fail to clean up now risk being named and shamed by anti-litter campaigners.
A newly-formed pressure group will be targeting 'grotspots' to highlight the litter, fly-tipping and dog fouling which is blighting the county.
'Angus Litter Through The Lens' will also be out in force to highlight businesses that don't take their responsibilities seriously.
Organiser Ralph Coutts said: "I've always believed a photo has more gravity than words alone.
"I had a day off recently and took my camera out and walked within a mile and half of my house in St Vigeans and had my head in my hands at the amount of litter around local businesses in Arbroath.
"I started the group after being underwhelmed by council representatives at the litter summit in Arbroath and its lack of enforcement on litter and many other issues.
"I wanted to reach out to other litter groups in Angus to bring like-minded folk together to bring change about through the use of photography."
Mr Coutts said the group will post useful apps and links to Angus Council's Accessline and wants to work toward finding shared solutions to the problem.
"We want businesses to complement the work being done by community groups," said Mr Coutts, who is also a member of the St Vigeans Conservation Network.
"I feel businesses need to care more for the environment they work in and around and need to spell out to their staff and customers the benefit of a litter-free environment by proper means of disposal and maybe even a daily clean up around their business to support work already being done by council workers and community groups.
"I also think the council should put up an environment award for businesses that take this up as business has a massive part to play in cleaning up communities.
"You only have to watch David Attenborough's Blue Planet to see our litter ends up in rivers and washing out to sea and there are now more micro-plastics in our oceans than stars in the sky.
"Over the next few weeks and months as our group's numbers grow we will monitor, photograph and document litter around local businesses and other areas.
"We will also report it to Angus Council and I would call on anyone who shares these frustrations to join our group."
Communities across Angus are waging war on litter and Arbroath hosted the first community-led litter summit in Scotland in November.
An Adopt-a-Street initiative was launched earlier this month which encourages residents to take extra care of their street or an area they particularly value by volunteering to pick up the litter left by others.
Dealing with litter and fly-tipping costs more than £1 million of public money a week in Scotland.
A spokesman for Angus Council said: "We are always interested to hear of new and innovative ways in which we can all tackle the menace of litter together.
"The recent Angus Litter Summit provided a focus for the work we have all been doing over a number of years and how we can build on those efforts going forwards.
"We continue to discuss new ideas and opportunities with community groups and volunteers across Angus.
"People can report incidents of littering to us via our online enquiries & requests form and there is also information about the Adopt A Street initiative which was launched at the recent litter summit and the equipment that is available from us."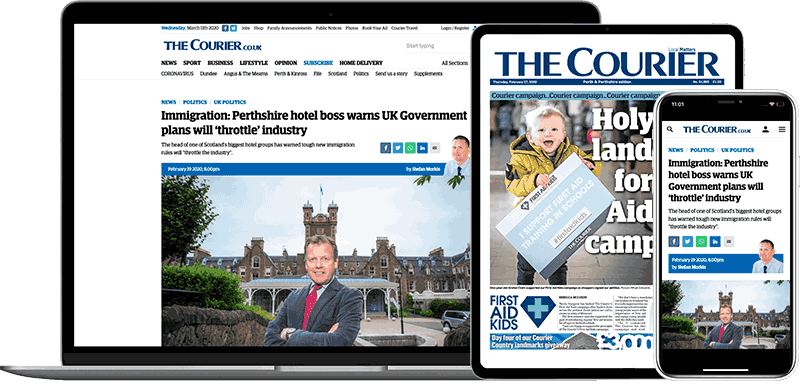 Help support quality local journalism … become a digital subscriber to The Courier
For as little as £5.99 a month you can access all of our content, including Premium articles.
Subscribe