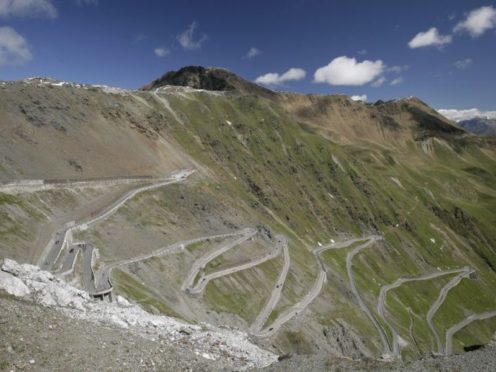 High in northern Italy and just a couple of hundred metres from the Swiss border lies the spectacular Stelvio Pass.
A shade over 9,000 feet, the Stelvio is an astonishing stretch of asphalt, especially for anyone behind the wheel and negotiating the 48 hairpins of what many petrolheads believe to be the world's greatest driving road.
A couple of things brought the Passo dello Stelvio to mind – firstly last Wednesday's superb spectacle of a wonderful array of automotive excellence heading off on the Rallye Monte Carlo Historique.
The field is now well into the 1,500-mile trek from Paisley to the principality and crews from Carnoustie and Craichie were among those on the start ramp in the shadow of the town's 7th century Abbey when the flag dropped.
My favourite entrant?  A glorious 1934 Lagonda tourer which first raced in the 1936 iteration of the legendary event, with the grandson of the original owner behind the wheel for the 2018 edition – and 430,000 miles now on the clock of a magnificent old lady affectionately known as  Josephine.
Closer to home, however, the snaking Stelvio is becoming but nought compared to the twists and turns within the Angus corridors of power.
Skip site shenanigans have taken up these column inches before, but as sure as roulette wheels spin in Monaco that issue will come back to the table – possibly before the month is out when the 2018/19 Angus  budget with its already forecast raft of cuts is revealed.
In recent weeks we've also seen one elected member's change of heart to come back into the administration fold just a few months after he departed the ruling alliance in a fit of pique over the very issue mentioned in the preceding paragraph.
And the latest climbdown has come from another councillor who has now admitted the idea of selling off the county's most valuable cultural assets – the prized Brueghel paintings hanging in Arbroath library –  was perhaps "short-sighted".
It seems the vertigo-inducing 2,750 metres of the Stelvio Pass may be getting a run for its money in terms of the u-turns being made in the rarified atmosphere of Forfar's Town and County Hall.