Montrose Air Station has played a key role in a statue plan to honour Scottish World War Two hero pilot Eric "Winkle" Brown.
Edinburgh University Air Squadron Group made a plea for help after sculptor David Annand from Cupar requested information on typical RAF aircrew flying gear of the 1930s.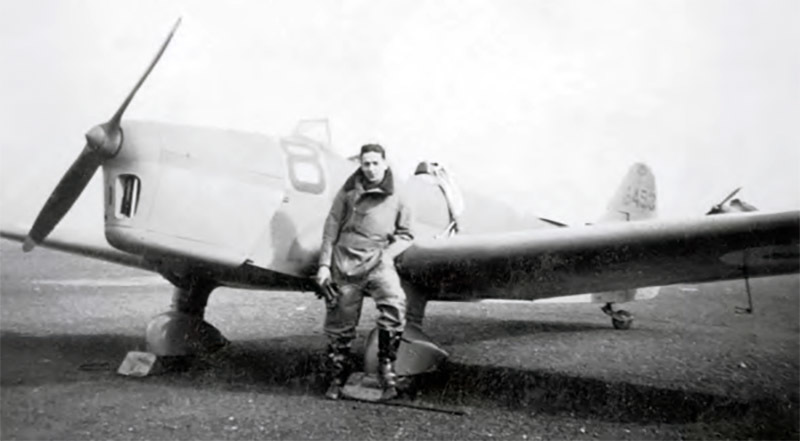 Mr Annand, whose work includes the bronze Declaration of Arbroath statue, wanted the sculpture to show Winkle dressed in full RAF flying gear as if striding out to his aircraft to fly.
Dr Dan Paton, the curator of Montrose Air Station Heritage Centre, explained that the flying clothing would have to be correct for the period.
He said: "I thought it would be an honour to be associated with such a project.
"Winkle Brown must certainly be rated as the most famous pilot of his generation which produced so many great pilots.
"Of course, we have to remember that he was a RN pilot but at the time the photograph was taken in 1937 there was no Fleet Air Arm and all RN pilots were trained by the RAF, in this case at RAF Turnhouse, now Edinburgh airport.
"Consequently he would have been wearing RAF flying clothing and equipment.
"I set out to identify what he was wearing on the photo and whether we had it in our collection at Montrose."
Brown's statue is going to be mounted at the entrance to Edinburgh Airport, formally RAF Turnhouse.
Brown, who died in 2016 aged 97, flew 487 different types of aircraft, made 2,407 deck landings at sea and 2,721 take-offs, which are world records unlikely ever to be broken.
Brown flew every major combat aircraft of the Second World War including gliders, fighters, bombers, airliners, amphibians, flying boats and helicopters, and his contribution to aviation research covered transonic flight, assessment of German jets and rocket aircraft, rotary wing flight, and the first carrier decklanding of a jet aircraft.
Astronaut Tim Peake described Brown as the "greatest test pilot who ever lived".
His achievements also included helping to liberate the Bergen-Belsen concentration camp and using his language skills at the Nuremburg trials, when a number of Nazis were held to account.
The cost for the statue is approximately £50,000 with funds secured and further cash will also be used to provide Winkle Flying Scholarships to enable today's youngsters "to experience the life-enhancing benefits of flying in light aircraft".
Sculptor David Annand was educated at the Duncan of Jordanstone College of Art in Dundee.
In 1988, Mr Annand decided to devote himself full-time to his sculpture work and his work can be seen in many cities in England, Scotland, Wales and Northern Ireland.
He is a member of the Royal British Society of Sculptors.