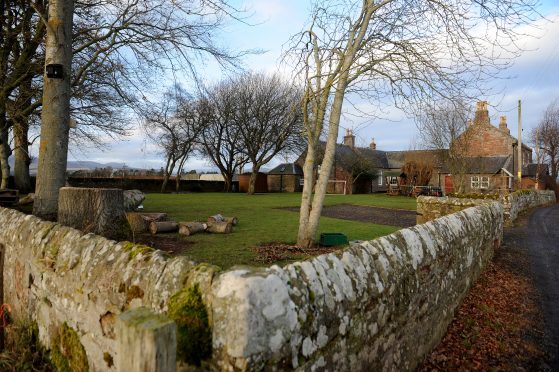 Rural campaigners have accused Angus Council's leader of going back on his word over the future of their primary school.
The authority is moving towards the opening stages of consultation on the biggest education shake-up in the area for generations.
Councillors meeting in Forfar on Tuesday will be asked to fire the starting gun on the process which could close mothballed Lethnot and empty Tarfside, along with the more controversial axing of 19-pupil Stracathro in a Brechin cluster plan with an expanded Edzell primary at its core.
The Brechin proposals are the first stage in the authority's ambitious and wide-ranging schools for the future blueprint, revealed at the beginning of this year after a pre-consultation programme towards the end of 2017.
Although Angus has already witnessed significant educational investment through the Arbroath schools' programme and the creation of new secondaries within the community campuses at Brechin and Forfar, education chiefs say further radical redrawing is required to deliver a sustainable transformation of the school estate.
The plans triggered fury among Stracathro primary parents when the school emerged as a target for closure. Families vowed to fight the plan and one father has challenged local councillor and authority leader Bob Myles over his stance.
Garry McLennan said Mr Myles told the community in a November pre-consultation event there was no threat to Stracathro.
"He now seems to be ignoring that promise and we would like to know what evidence of educational or economic benefit he now has which has caused him to break that promise given to parents in a meeting only a few months ago," said Mr McLennan.
"My wife and I made the decision to put our son to Stracathro primary rather than Tarfside as the numbers were so low that it wouldn't be a meaningful learning experience.
"This was a line that was quoted to us by the council when we had to fight to have the nursery reopened at Tarfside, not so long ago, when numbers in our glen were actually healthy and justifiable.
"This was a fight which Councillor Myles backed. What's changed? Why support one and not the other? Is it all or nothing with our three local rural schools?"
In response, the Brechin and Edzell Independent councillor said: "I struggle to recall the conversation I had on that."
But he repeated his position on the way forward, saying the consultation would consider a range of options, and it would "be wrong" not to include Stracathro.
He said: "We are duty bound to include Stracathro, but we will listen to any valid argument which is made."
The 30-year Angus plan also envisages a replacement Monifieth High School, a "re-imagining" of Montrose school provision and the idea of a single integrated campus for Arbroath's two secondaries.