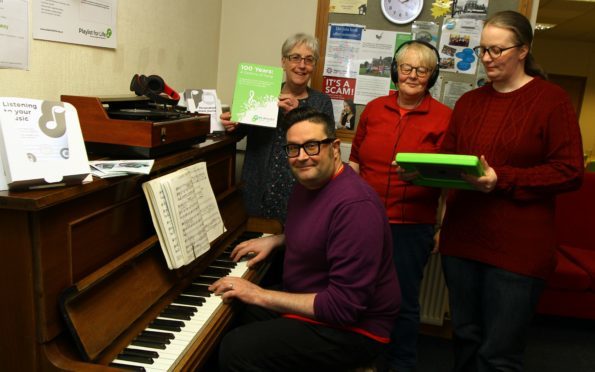 Kirriemuir has added another string to its bow in the bid to become a dementia-friendly town with a new initiative harnessing the power of music to help those affected by the condition.
The Kirrie Connections dementia-friendly hub in the centre of the Angus town has now linked up with national charity Playlist for Life to become the area's first official help point in a UK-wide network being established to share how music with personal meaning can improve the daily lives of those affected by dementia.
With sporting memories already playing a key role in the hub's work, Kirrie Connections co-ordinator Graham Galloway has revealed plans to use Playlist for Life as a means of increasing community engagement in the work being done locally.
"When you listen to music, your brain lights up like a fireworks display," he said.
"If parts of your brain are damaged, the music can still reach those other parts. The results of that can be astonishing."
Playlist for Life was set up to help dementia sufferers bring back feelings, memories and even abilities associated with their favourite tunes.
Research has also shown music to help in the management of moods and emotions and the strengthening of relationships, including families affected by dementia.
Mr Galloway said: "We're happy to chat about Playlist for Life anytime people pop into the hub, but our Friday cuppa time sessions will now be 100% dedicated to Playlist for Life and music.
"As well as chatting about how Playlist works over a cuppie, we're also hopefully going to have regular live music from local musicians, so a good sing-along and maybe even a dance might be on the cards."
The launch of the latest initiative has also generated a plea for locals to donate any old technology that they may have lying unused in cupboards or attics.
"We're also looking to collect any old iPods, MP3 players or even phones that are surplus to requirements," added Graham.
"An item that is collecting dust for you could actually be a powerful tool for us to use with Playlist," he said.
Football and golf are already being used by the project to encourage people to visit the hub and share their reminiscences, with Kirrie Thistle FC and the town's golf club involved in the scheme.
Kirrie Connections is one of eight projects Scotland-wide which aims to improve the quality of life of people living with dementia and their families by developing a range of facilities, resources and activities.
A community garden close to the town centre behind the town's Lyell Court sheltered housing has also been successfully developed as part of the initiative.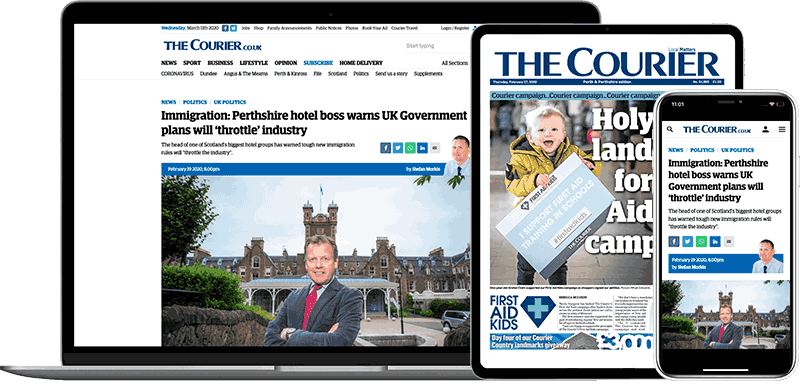 Help support quality local journalism … become a digital subscriber to The Courier
For as little as £5.99 a month you can access all of our content, including Premium articles.
Subscribe