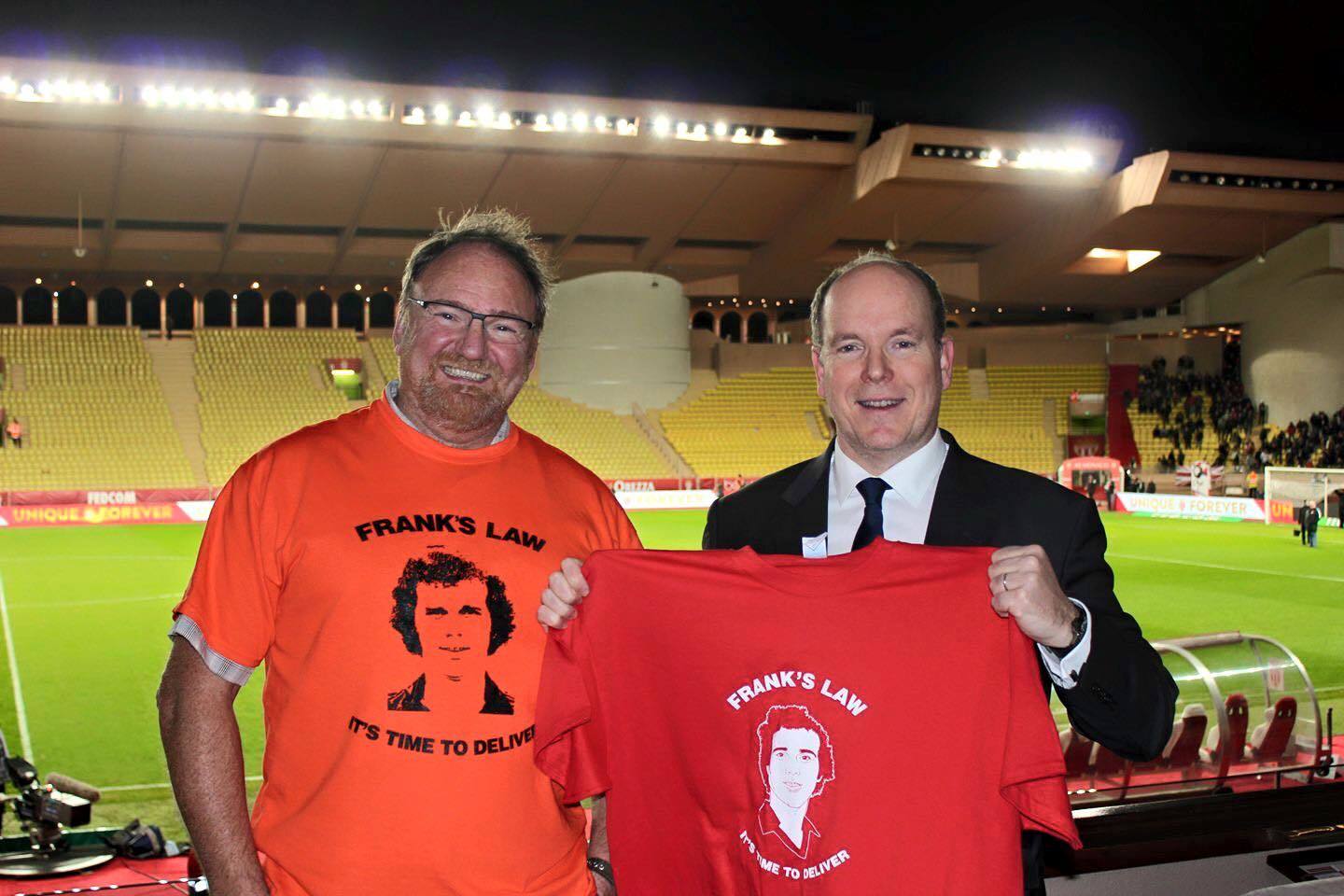 It's a line-up that reads like a who's who from the world of sport – with one of the wealthiest royals in the world thrown in for good measure.
A treasure trove of signed Frank's Law shirts and memorabilia will go under the hammer for dementia research with the final date to be announced imminently.
The auction is being organised by Dundee United legend Frank Kopel's widow Amanda who said it's expected the event will take place in August.
"I am just so delighted at everyone's generosity," said Mrs Kopel, from Kirriemuir.
"The shirt I feel really emotional about is the 'Arrow in Anderlecht' shirt (to commemorate Frank's UEFA Cup goal against the Belgian side in 1979) which Frankie managed to sign.
"Also we are being given a ball from a charity match which Frankie played in at Tannadice.
"He had signed it and the lad found it when he was renovating his house.
"He's a Dundee supporter so it just goes to show that it has brought a lot of opposing fans together who realise that Frank's Law might benefit them or any of their families in the future."
Money from the auction will go to the Frank Kopel Foundation which is being set up to raise money for dementia research, including an exploration into the link between heading the ball and brain damage.
Mrs Kopel said she is hopeful the auction will generate a lot of interest from the public and businesses.
She said: "I'm overwhelmed by it all and if the proceeds go even in some small way to fund research for a cure and also to find the link between chronic traumatic encephalopathy (CTE), concussion and dementia, well some good will have come from that horrible disease which robbed Frankie of his life.
"Never did I ever imagine when I originally just ordered 36 shirts to help raise awareness about the campaign that we would have not only Scottish and English teams signing the shirts, but also Anderlecht and Monaco.
"Prince Albert himself signing the t-shirt has been fantastic."
Tennis ace Rafael Nadal also put pen to cloth after previously giving his support to the campaign.
Shirts signed by the footballing family include Dundee, Dundee United, Celtic, Rangers, Hibs, Hearts and St Johnstone.
Football legends such as Rio Ferdinand, Deco, Michel Salgado, John Barnes, Eidur Gudjohnsen and Teddy Sheringham have also signed shirts.
Also going under the hammer is a signed shirt by golf stars including Ian Poulter, Tommy Fleetwood, John Rahm and Pablo Larrazabal.
A framed cricket bat from Sir Ian Botham, Kevin Pietersen, Michael Vaughan, Marc Boucher, Shane Warne and Jacques Kallis will also be highly sought-after.
The Frank's Law campaign, which is backed by The Courier, was fought in recognition of Mr Kopel, the Dundee United footballer who died in 2014.
His family struggled to pay for his care because he was under 65 for most of his illness.
Mr Kopel died shortly after becoming entitled to free care.
In September, Nicola Sturgeon said the Scottish Government would bring in Frank's Law and extend free personal care to people under the age of 65 with degenerative conditions.
Officials hope to have it in place in 2019.