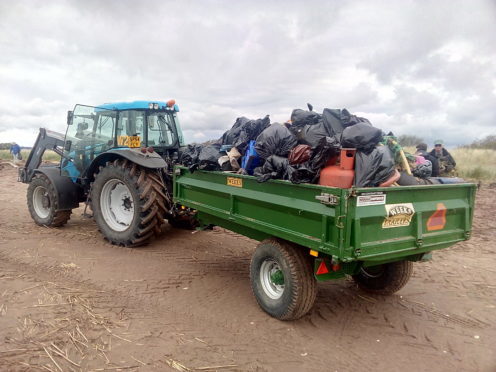 Volunteers from Angus and Dundee bagged a successful beach clean at the weekend, removing at least a ton of rubbish from the Barry Buddon and Monifieth area.
The area is a Site of Special Scientific Interest due to the abundance of wildlife, particularly migrating and nesting birds.
However, its location on the Tay Estuary means a lot of waste, including substantial amounts of plastic, is washed up on the beach from the sea.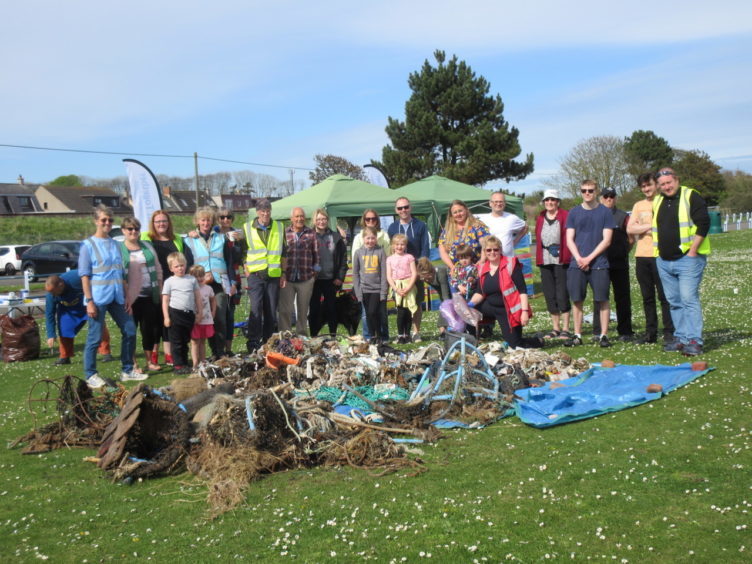 It is estimated that globally, every year about eight million metric tons of plastic end up in the oceans, with projections suggesting that in 2025, the annual input is estimated to be about twice that.
The event was a joint project run by Monifieth Rotary and the town's environmental group Eco Force, and is supported by the MoD.
Monifieth Eco Force is an organisation which leads on a wide range of environmental improvement and conservation activities throughout the town and surrounding areas.
These include monthly beach cleans, developing a community orchard and wildflower meadow, tree planting on the Dighty Burn greenspace, and producing  floral displays in the town centre, as well as  at the Blue Seaway garden.
Derek Uchman, of Monifieth Rotary and the town's Eco Force, said: "Despite the drizzly start to the day, we had a brilliant turnout.
"Close to 40 people were there, including folk from Dundee, Carnoustie and, of course, Monifieth.
"It was a real community effort, with help from the MoD at Barry Buddon, who provided a trailer for the rubbish, Dundee Airport, who supplied a tractor, and even cakes and goodies donated by Greggs.
"We blitzed a mile section of beach, which is a hotspot for litter washed up from the estuary.
"We removed all sorts of rubbish including a gas canister, a child's car, a fire extinguisher and syringes.
But mostly, it was single-use plastic bottles — there were hundreds of them collected.
"The good news is that thanks to the large number of volunteers, the beach now looks fantastic, and we must have cleared at least a ton of rubbish.
"Of course, over the coming months, there will be more waste washed up, and we intend to return in October."