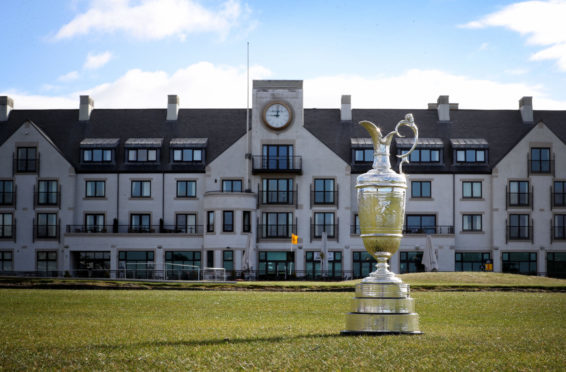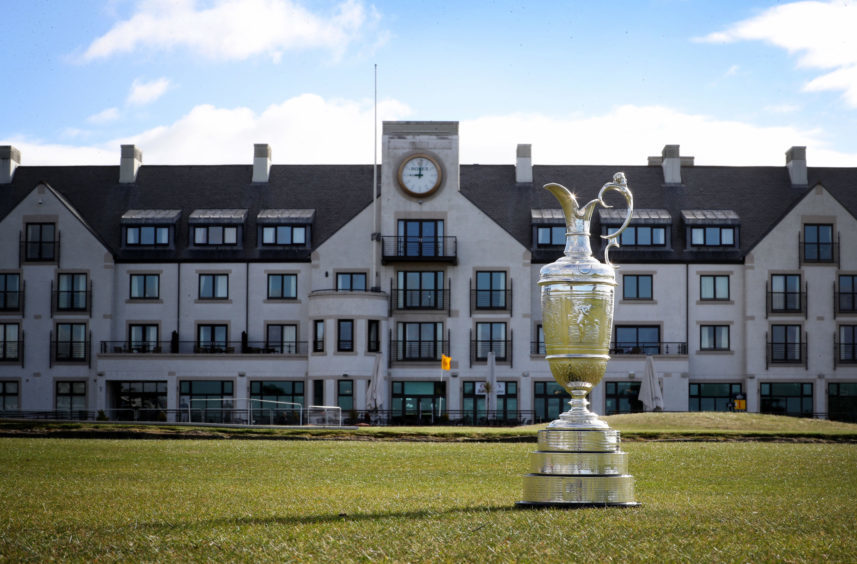 Residents in Carnoustie have slammed Open golf parking restrictions.
One couple have claimed the restrictions will force them out of their Angus home.
Blue badge holder Kate Leiper has been told by letter she will not be able to park her car outside her house in Kinloch Park during the week of the tournament in July.
Mrs Leiper, who suffers mobility problems, said she needs to park at her front door because she cannot walk long distances and her husband suffers from dementia.
The full-time carer said they would be prisoners in their own home and is considering legal action.
She is considering putting planks down and parking the car in her garden – otherwise they will have to leave home for the week.
Residents displaced by restrictions will be given a space in a nearby car park.
Mrs Leiper, who is retired, described the situation as "an absolute shambles".
"I don't see why we should have to move because we aren't causing any obstruction," she said.
"I understand there will have to be some kind of restrictions and I'm not against The Open but it's about common sense.
"I couldn't manage to walk along to the car park unaided and even if I could, how do I get back to pick up my husband?
"We're going to have to move out for a week – that's how drastic it would be. But I'm digging my heels in and I won't budge."
Mrs Leiper said her street does not appear on the Open map, which is why the arrangement has come as such a surprise.
She said others nearby are in the same circumstances and unhappy about being uprooted.
Mrs Leiper also raised concerns about the validity of her car insurance if the vehicle was to be left in a temporary car park.
She said the last time The Open visited Carnoustie she was given a permit and allowed to park outside her home – something she wants to happen again this year.
Angus Council said Mrs Leiper's home was within the restricted area but added that the council would endeavour to assist anyone with mobility issues.
A spokesman said: "The letter informs recipients it has been delivered to them because they live in property on a street that will be affected by temporary changes and/or restrictions to traffic and parking, as a result of The Open.
"The letter also encourages residents to contact us directly with any questions they might have. Kinloch Park is not identified on the map.
"However, it does clearly lie within the restricted area shown on the map (its position is shown as an area for pick-up/drop-off of public park and ride).
"The letter asks residents to apply for parking permits online and we anticipate spaces will be provided close by (for example, the letter highlights Link Avenue car park as being available to residents displaced by temporary parking restrictions).
"We will endeavour to further assist anyone with mobility issues.
"We understand these temporary changes and restrictions may cause some inconvenience, but we hope everyone agrees they are necessary and are made in support all of our efforts to deliver what we are sure will be an outstanding event for our visitors and, most importantly, for all the people of Carnoustie and Angus."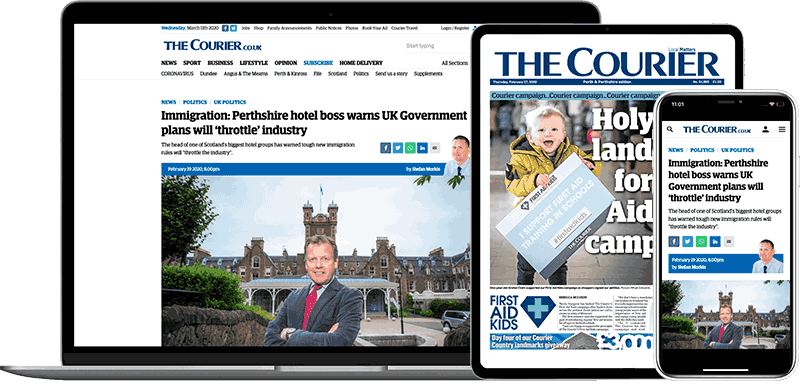 Help support quality local journalism … become a digital subscriber to The Courier
For as little as £5.99 a month you can access all of our content, including Premium articles.
Subscribe