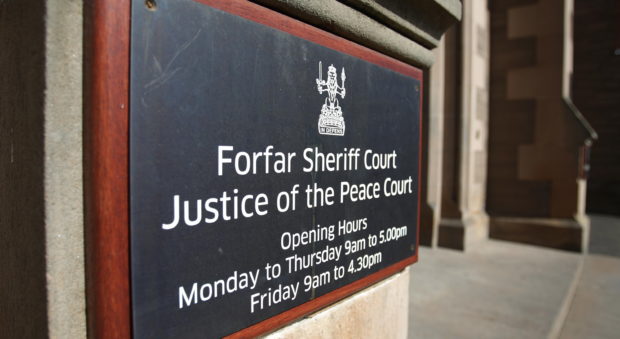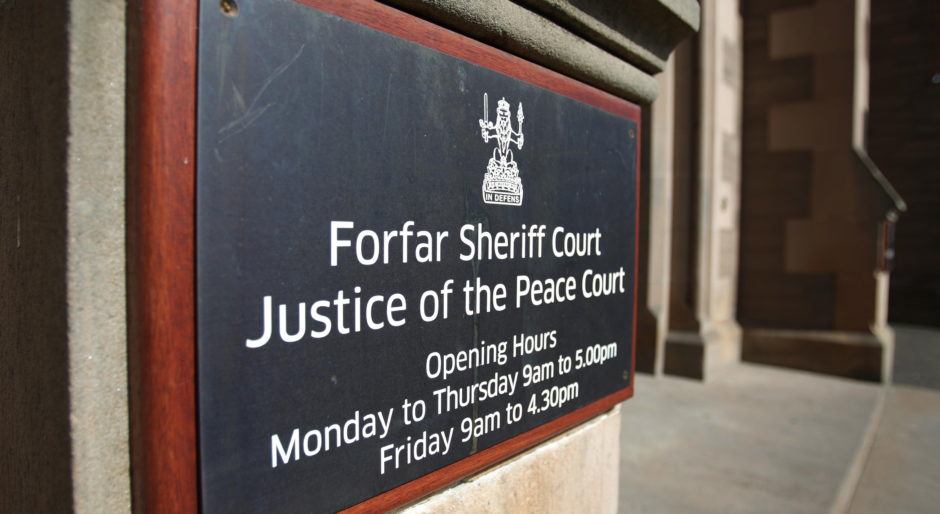 A 'growling' Angus pensioner has been ordered by a sheriff to behave for six months after appearing in the dock over a village neighbour dispute.
Geoffrey Turner was twice caught on CCTV spitting on his neighbours' car in Friockheim and in another incident snarled at the window of his 70-year-old female victim's vehicle as she drove in a local street.
Turner, 67, of Castle Street in Friockheim appeared at Forfar Sheriff Court where he had been due to face trial on charges which included flying an offensive flag, spitting on the complainer's car and behaving in an aggressive manner.
He pleaded guilty to an amended charge involving what depute fiscal Stewart Duncan narrated were two incidents of spitting on the car and the third of growling at his female neighbour and calling her a "b***h".
Mr Duncan said the first spitting offence happened on January 20 around 8.30am when Turner walked past the rear of the neighbours' house and spat on the bonnet of the Citroen.
Less than a week later, when the accused was out walking his dogs, he did the same.
"These incidents were captured on CCTV," said the fiscal.
He told the court: "Around 2pm on February 4, the complainer was driving her car in Union Street, Friockheim and saw the accused approaching her on foot.
"He bent down, placed his face close to the window, gritted his teeth and growled b***h," added Mr Duncan.
"Due to his behaviour, both parties, who are 70 and 69, felt intimidated and police were contacted."
Defence solicitor Billy Rennie said his client had not troubled the courts previously other than for a minor matter a number of years ago.
He has lived there for the best part of 40 years.
"He tells me that there have been no difficulties with neighbours in general until the last year or so."
Mr Rennie said his client is a motorcyclist and there had been "one of two" road traffic incidents involving the neighbours, although those had not resulted in police action.
"He realises his behaviour was unacceptable, all the more so given the age that he is.
"The last of these incidents was in February, there have been no further difficulties and it may be that the obvious solution for the court is to defer to make sure there is no repetition," added the solicitor.
Although the allegation of flying an offensive flag was removed from the charge, Sheriff Jillian Martin-Brown granted a Crown motion for forfeiture of the item.
It was not produced in court but is understood to have featured a finger gesture.
The sheriff told Turner: "I take into account your very limited record and in the circumstances I am prepared to defer sentence for six months."