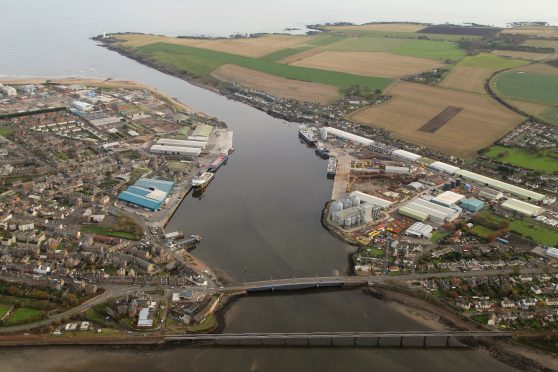 As Montrose port celebrates its 525th anniversary, Michael Alexander looks at some of the key moments in history.
With a history dating back to the 10th century, Montrose has its fair share of stories to tell; from tales of wealth, prominence and prosperous merchants, to the secrets behind its internationally-influenced architecture and natural harbour.
As the port, operated today by Montrose Port Authority (MPA), celebrates its 525th anniversary, we take a look back at some of the harbour's key turning points, all of which have contributed to a 21st century success story:
Viking Invasion: During the 8th to 15th centuries, Scotland was invaded by Vikings and Norse settlers. On their quest to conquer Scottish land it has been reported that the Vikings raided Montrose not once, but twice.
On the first occasion, in 980, a large army drew its ships into the mouth of the river Esk (today's harbour mouth), leaving the then inhabitants running for their lives.
On their second landing, with an even more powerful army, the Vikings found the town was still in a state of ruin from their first visit.
A Royal Burgh: Harbours alone were not enough for attracting people and trade, but when combined with land routes – such as the ferry mouth of Montrose Basin – they appealed to traders and exchange flourished.
The burgh of Montrose was founded by King David I of Scotland in 1136 on the royal estate of Sallork and this was to have a fundamental impact upon the profitability of the town.
The harbour was seen as one of the best on the east coast for accommodation of shallow draught ships. Added to the neighbouring rich farmlands of Angus and Mearns, the port was able to entice foreign coastal trade; in turn offering Montrose a monopoly of international traffic in the area.
A New Era: By a charter of King James IV, dated September 20 1493, Montrose was granted crucial trading privileges. The Crown saw a vast number of opportunities for international trade via Montrose, due to the port's proximity to Europe.
This inevitably helped bolster the town's economy, having a lasting impact upon the town's infrastructure and its Dutch-influenced, gable-ended architecture.
Hercules Tailyour: 1684 saw an important move in the diversification of Montrose's industry. The first recorded shipbuilder was recognised in Montrose, known as Hercules Tailyour.
Smugglers' Paradise: Smuggling went hand in hand with Scottish imports, and during the 18th century Montrose's hidden coastal creeks made it the perfect smugglers' paradise.
A Montrose First – Caledonia Flour Mill: For many centuries, most of Montrose's local businesses had a connection with the harbour's trade, fishing or seafaring industries and in 1834 this shifted up a gear when the town welcomed its first steam-driven flour mill.
Sitting at the edge of Montrose Basin, conveniently situated beside the port, James Rattray converted Ainslie's old starch works into the mill, cementing the importance of flour milling on an industrial scale, with much of the resulting product exiting Montrose via the port.
Harbour Act: The act creating Montrose Harbour Trust was passed on July 3 1837.
In return for a fixed payment of £600 to Montrose Town Council – as compensation for the loss of income from the harbour – 21 trustees were granted authority over the whole bay. Crucially, the first act allowed the trustees to borrow up to £40,000 to build a wet dock and support all harbour facilities and navigational aids.
Patterns of War: During World War I, like many small ports, trade activity in Montrose was virtually non-existent – only small fishing boats and naval vessels entered or left the harbour.
By 1920 trade had begun again and a pattern had resumed.
However, the number of vessels using the harbour had fallen from over 600 per year before the war to 360 in 1922.
World War II once again brought an end to most coastal traffic.
The town's open coast posed as a danger of invasion and there were only a few locally-owned ships using the port.
The Next Era: The Port's new quays were opened and named in 1975, a venture championed by British company P&O and the town's public board at the time.
Today, the port remains important as it continues to consolidate its position as a 21st century international trade hub
It handles around 550 vessels each year, totalling some 2.3 million gross tonnes and carrying around half a million tonnes of cargo, with some 75% of the business oil and gas related.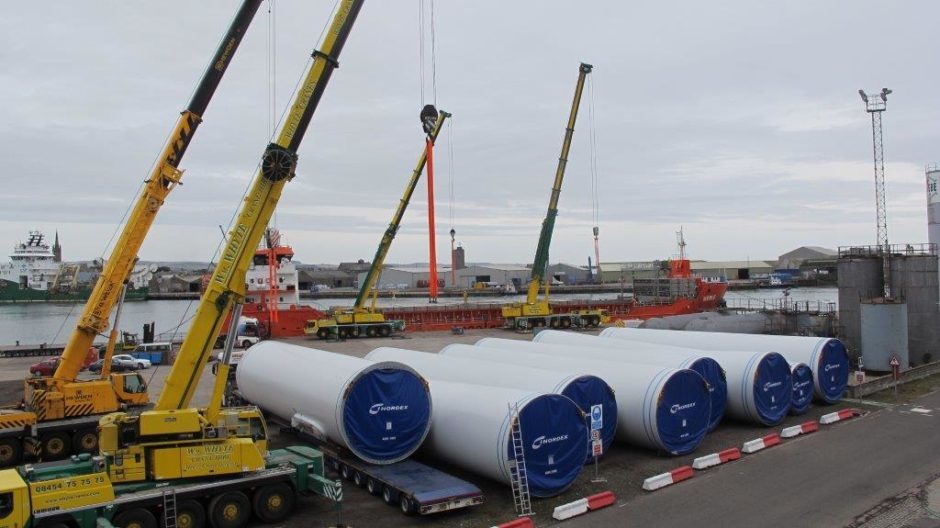 Another important cargo is the 60,000 to 100,000 tonnes of waste material sent from Scotland to Sweden.
Just a few weeks ago, the Scottish Government announced that it was awarding a £1.5 million grant to MPA. This came hot on the heels of a £5.9 million investment by the port to introduce a series of improvements which will allow larger cargo vessels to dock.
Over a five-year period, it is expected the move will deliver environmental benefits worth £5.2m through the removal of 1.26m tonnes of freight from the roads and 86,000 HGV lorry journeys in the process.
Nik-Scott-Gray, chief executive at MPA, said: "Our port has been in operation for over half a millennium, which is really quite something. As industries have changed we have evolved with them but the ports importance to the local and wider communities has not shifted."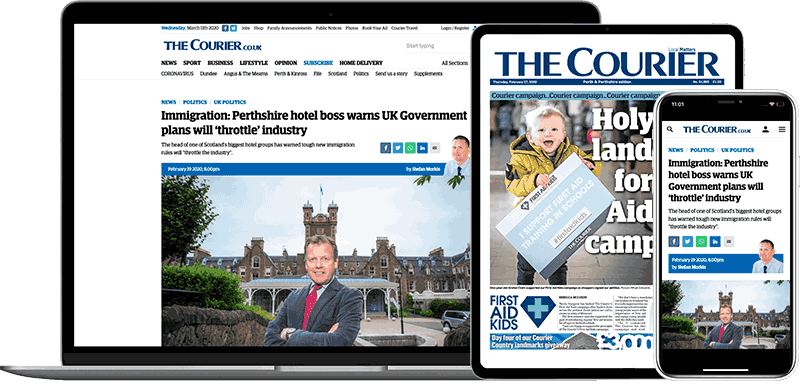 Help support quality local journalism … become a digital subscriber to The Courier
For as little as £5.99 a month you can access all of our content, including Premium articles.
Subscribe