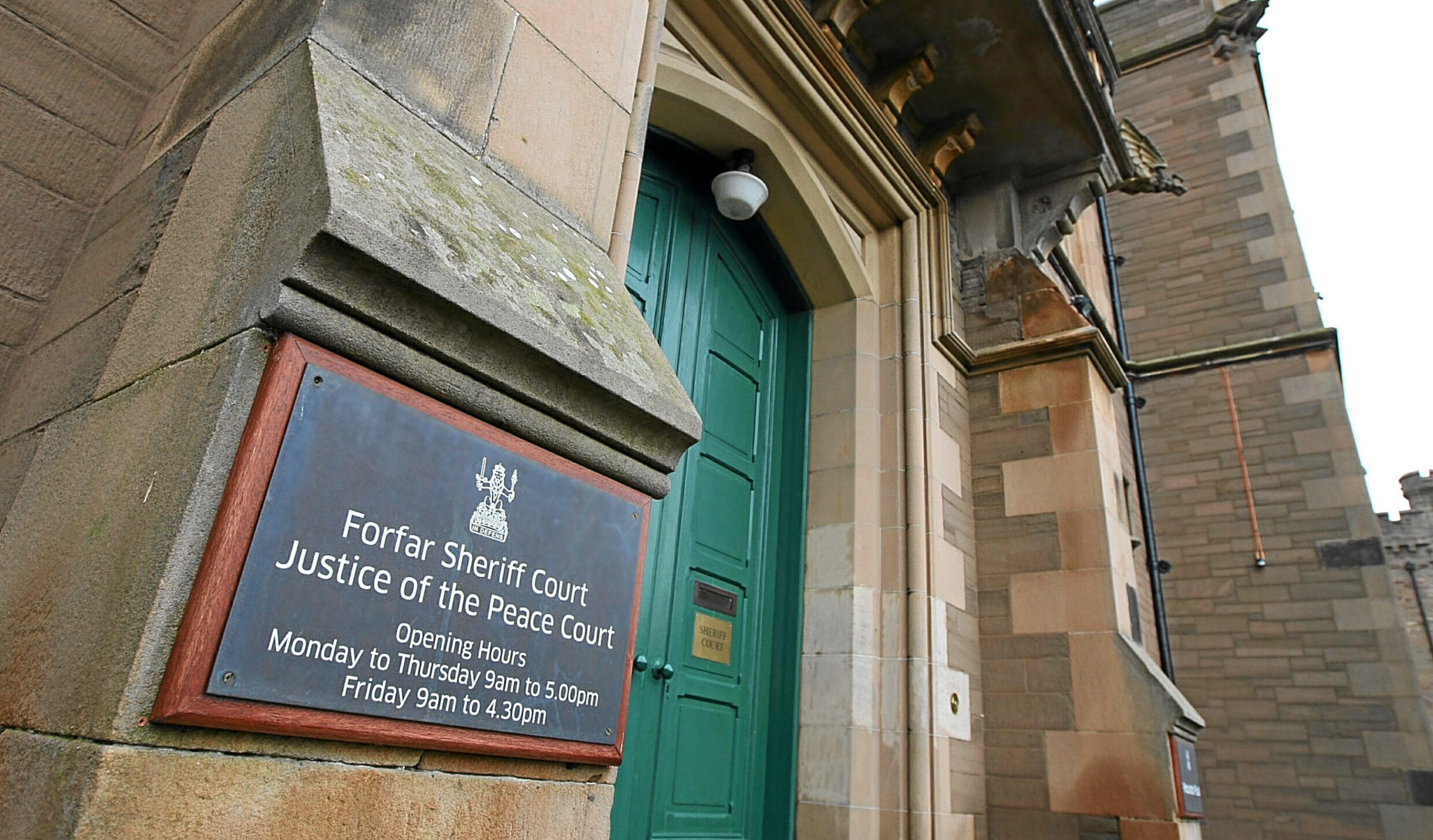 A "vile" alcoholic who shouted racist abuse at innocent victims in two separate Angus incidents has been warned by a sheriff he is in the last chance saloon.
In one incident, Craig Marshall told a Montrose supermarket employee: "Go back to your own country you Polish b*****d, you're taking my job."
Just two months' later he abused a couple outside an Arbroath shop, calling a woman an "English b***h" after she refused his drunken demands for a cigarette.
Marshall, of Newton Crescent in Arbroath appeared for sentence before Sheriff Derek Reekie at Forfar Sheriff Court having previously admitted two racially aggravated breach of the peace charges in Montrose on January 18 and the Co-op, Arbirlot Road on March 25.
The court heard as he committed the second offence, the 34-year-old then turned to the woman's husband after firing off his foul-mouthed volley are her and told him: "Next time I see you I will slit your throat", before making a gesture across his throat as if having it cut.
Defence solicitor Nick Markowski said Marshall sometimes presented to the court "very flatly and seeks imprisonment."
"On other occasions, such as this, he presents better.
"He remembers an exchange with the two people outside the Arbroath store and he lost his temper, but he walked away from them and is apologetic."
Sheriff Reekie told Marshall: "Your behaviour is utterly appalling and offensive.
"You haven't worked since 2005 and no doubt, a high contributory factor is your use of alcohol, and unless you get that sorted out that will likely continue to be the case.
"If there is any hope of protecting the public from this vile and ongoing behaviour you have to get a grip and if you don't then the only way to protect them is to get you off the streets and impose a custodial sentence."
The sheriff warned Marshall the court could impose a year-long sentence for each of the two offences he had admitted.
"I will give you an opportunity that will be very, very strictly controlled.
"If you don't comply then the court will have absolutely no option left – this is your last chance."
Marshall was placed on a six-week high tariff deferred sentence and will return to court on August 9.