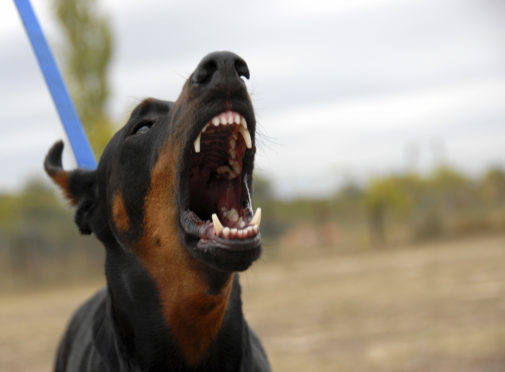 New figures have revealed a tenfold rise in the number of dog control notices handed out by council's in Tayside and Fife over the last five years.
A total of 123 notices – issued to dog owners whose animals have been found to be "out of control" – were handed out by Angus, Perth and Kinross, Dundee City and Fife local authorities over the past year.
This compares to a mere 10 issued across the region in 2011-12.
Angus Council only started using the measure within the last two years, while Dundee's use almost doubled in the last year alone.
The figures, obtained from the Scottish Government, appear to illustrate a "growing problem" with anti-social behaviour involving dogs.
North East region Scottish Conservative MSP Liam Kerr said: "This is rarely about the nature of a dog – this is about irresponsible dog owners.
"The public needs to feel there is some warning against poor judgment and ill-discipline by those owners.
---
>> Keep up to date with the latest news with The Courier newsletter
---
"Although NFU Scotland have specifically asked councils in rural areas to protect livestock with DCNs which would explain at least some of the increase, the city of Dundee has seen a hike in the past year.
"And Angus Council began issuing these in earnest in 2016.
"I hope these measures result in a decline in anti-social behaviour and the number of animals which end up being put down because of unfit owners."
Previously obtained figures showed Angus Council carried out 184 investigations into homes last year.
Measures taken include keeping the dog on a lead in public, muzzling the dog, attending and completing suitable training courses.
All dogs issued with a DCN must also be implanted with a microchip.
The DCN is effective from the date it is issued and is specific to each dog.
There are currently two pieces of legislation that can be used to tackle dangerous or out of control dogs.
The first, the Dangerous Dogs Act, which is breed specific, is currently undergoing consultation at Westminster.
This allows the police to take action when a dog attacks a person or another animal in a public area.
The second piece of legislation is the Control of Dogs (Scotland) Act which provides the local authority with the power to issue dog control notices in regards to dogs that are aggressive and/or out of control in both public and private spaces.
This act is not breed specific and allows action to be taken before an attack has taken place.