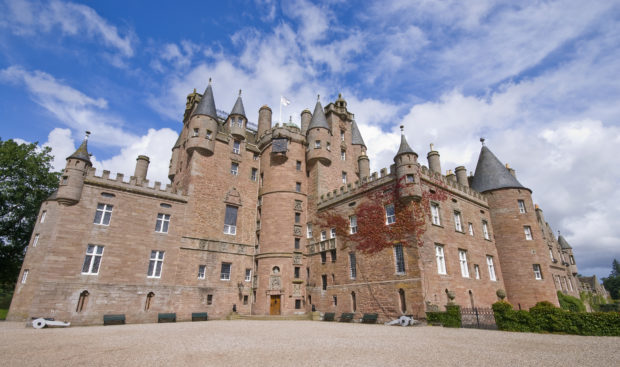 A popular Glamis Castle dog show has been cancelled after warnings from Angus Council that going ahead without a licence could result in imprisonment and a huge fine for the organiser.
Canines at the Castle was due to take place on Saturday, but the sudden resignation of the castle general manager on health grounds meant a Public Entertainment Licence was not applied for timeously – with council officials refusing to budge.
The Factor of Strathmore Estates, Willy Inglis said: "The application was admittedly late, but there were mitigating circumstances and some conflicting advice.
"Despite the Provost and a local councillor fighting our corner, right up to the Chief Executive I understand, we were unable to secure a licence."
In further correspondence, the council warned Glamis Castle, owned by Lord Strathmore, that if it went ahead without the licence the organiser could face six months' imprisonment and a fine of up to £20,000.
"It looks to me that this is a case of the tail wagging the dog, and there appears to be a lack of leadership overall at the council." Mr Inglis said.
---
>> Keep up to date with the latest news with The Courier newsletter
---
Vicki Cutler of Grange Kraft Kabin, which makes pet accessories, said: "This is really disappointing, as some businesses rely on these events, and animal charities also get a lot of benefit from them, and there is a lot of preparation involved too."
An Angus Council spokesperson said: "While we fully appreciated the popularity of this event, public occasions of this type are subject to statutory legislation and require a public entertainment licence (PEL).
"This is in the best interests of all concerned, including both those staging an event and the public who attend them.
"Glamis Castle was fully aware that a PEL was required, in line with the two previous occasions when this type of event has been held.
"However, it chose not to contact the licencing department despite being advised by Police Scotland on 15 August that a licence was required.
"Glamis Castle was repeatedly given information and links to online application forms which would have enabled the organiser to progress steps for a licence.
"Unfortunately, no application was received until 27 August, which was out with the deadline.
"It is not within the council's gift to give "leeway" or "workarounds" in matters that are covered by a statutory requirement.
"It is extremely disappointing that Glamis Castle has not accepted of its role and responsibility as the event organiser, in not submitting an application on time.
"Angus Council has given wholehearted support to this important venue in our area for many years and will continue to do so within the confines of the law."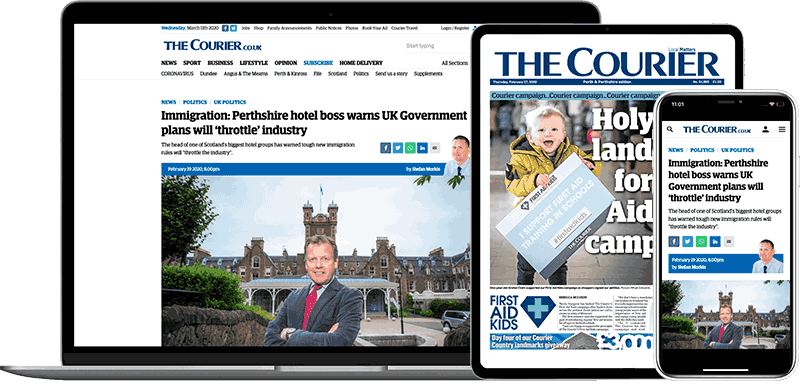 Help support quality local journalism … become a digital subscriber to The Courier
For as little as £5.99 a month you can access all of our content, including Premium articles.
Subscribe