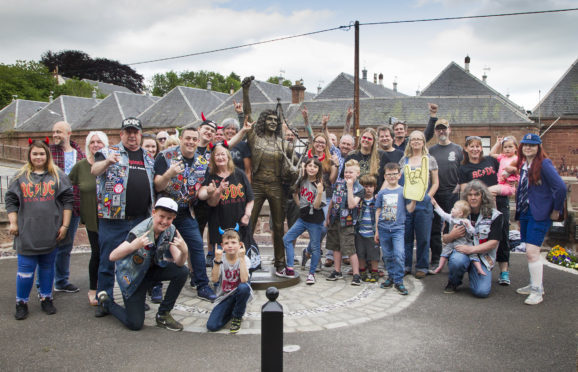 AC/DC legend Bon Scott's legacy has been described as stronger than it has ever been in Angus.
Bonfest chairman John Crawford was speaking after tickets went on sale for next year's event which is organised by DD8 Music.
Next year's 14th annual BonFest takes place for three days and three wild nights over the weekend of May 3-5.
Mr Crawford said: "Bon's legacy is probably stronger now than it has ever been especially in and around Angus due to Kirriemuir's Bonfest.
"I am definitely seeing AC/DCs influences in the young local bands of today and I am seeing more and more young people doning patched denim jackets at Bonfest.
"We actively encourage young people to take part where they can and eventually if I ever hang up my denim then I will require these young people to take over the running of Bonfest."
The organisation team at Bonfest are always looking for new ways to improve the festival and enhance the experience for fans.
With free live music during the day in the town's pubs and the main arena gig at night Bonfest has become a mecca for the global AC/DC fan base.
The AC/DC era with Bon Scott will also be the subject of a new book which is being published in November by Jawbone Press.
"AC/DC 1973-1980: The Bon Scott Years" will look at the prolific run where they recorded six studio albums, established a diehard fan base, toured relentlessly, and created no small amount of controversy and chaos.
Mr Crawford said: "There has been some crackers to date including Mark Evans and Mary Renshaw books which are both excellent so hopefully this is another cracker.
"So in my opinion yes the AC/DC era with Bon was the best period in their history.
"I think this was because Bon's life experiences were told through his musical lyric writing and that in turn with Angus and Malcolm Young being at the top of their game, this produced some of the best rock songs the 1970s saw."
At one low point in Australia, the band's records were banned, their shows were cancelled, and they were hounded by the police.
The book is packed full of rare photographs and memorabilia and follows all the key events of this frenetic time up until the untimely death of Bon Scott.
Scott and his family grew up in Kirriemuir, where father Charles Scott worked in the family bakery in Bank Street.
In 1952, when Scott was six, the family emigrated to Australia.
Once there he became part of one of music's biggest successes after joining Glasgow-born brothers Angus and Malcolm Young in their band, AC/DC.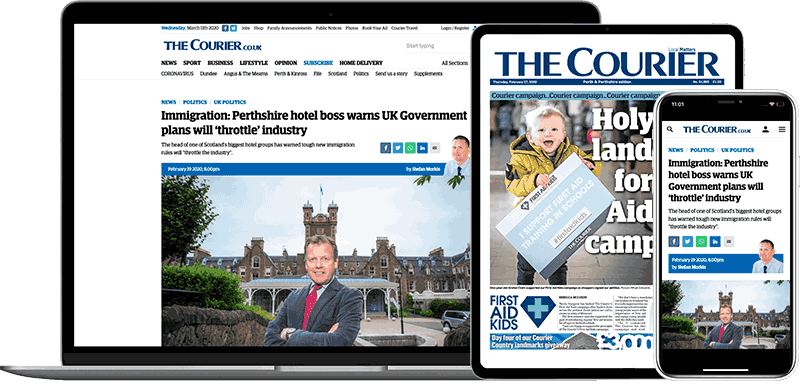 Help support quality local journalism … become a digital subscriber to The Courier
For as little as £5.99 a month you can access all of our content, including Premium articles.
Subscribe