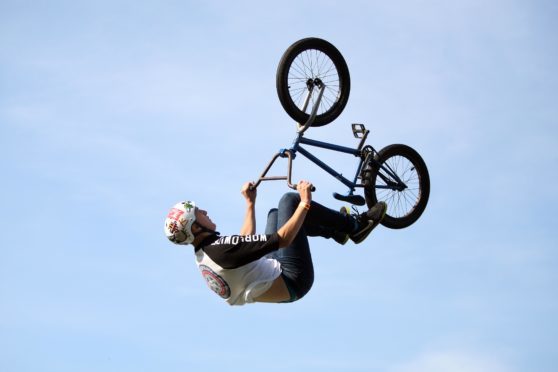 If you're reading this in Forfar, you'll likely agree that that up Bummie alone and in the dark is scary and exciting in equal measure.
Especially on two wheels and at high speed.
For those not fortunate enough to be blessed by familiarity with that particular part of God's country, the explanation lies in the twists, turns and gut-wrenching descents of the old Balmashanner quarry in the shadow of the town's war memorial.
Bummie, as Farfar loons and lassies colloquially call it, has become something of a mountain bikers' mecca thanks to the elbow grease of local enthusiasts who have created a wonderful web of exciting trails among the woods and old slate workings.
Fans include those who raced in and around it during the Angus Cycling Festival which went great guns for a couple of years before funding pressures put a stick in the spokes of the event.
Organisers Angus Cycle Hub hoped to be able to get it back on track, but the chain has now again come off the sprocket for the social enterprise after it hit an unexpected bump on a different road.
Six months after celebrating a move into Arbroath's old polis station on the corner of Market Place, the hub's planned Community Asset Transfer (CAT) deal with Angus Council has hit the skids in a row over rent.
In exchange for taking on the maintenance of the old building, the cycle hub had been told it could have a 25-year lease at the rate of just over a grand a year.
Which came as a surprise to councillors who aren't too happy after learning the open market value figure would be around 15 times that amount.
The situation raises several questions, including member/officer communication, the financial mismatch and the due diligence undertaken on both sides of the deal.
There is also the important consideration of the ramifications for the growing number of groups across Angus already in the CAT cradle, or considering one to keep a local facility alive.
At the moment all that's been left is a Bummie-sized chasm between offer and expectation.
Which – as anyone who's battered down the old quarry side on a bike will tell you – is a scary prospect.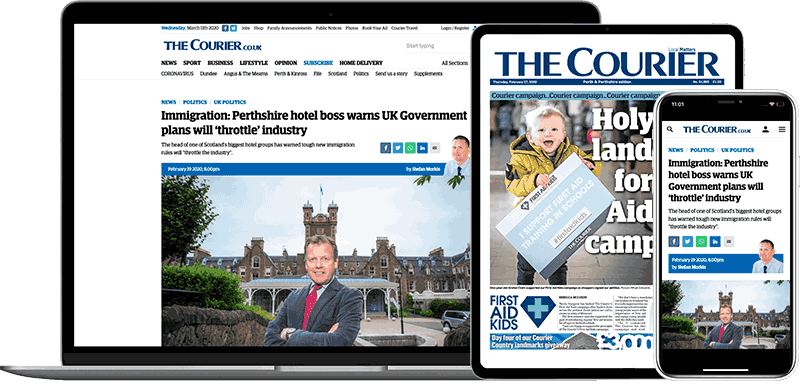 Help support quality local journalism … become a digital subscriber to The Courier
For as little as £5.99 a month you can access all of our content, including Premium articles.
Subscribe