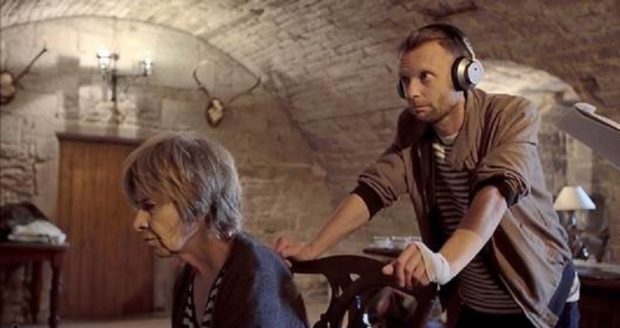 "All hail, Macbeth! Hail to thee, Thane of Glamis!" has rung out between the walls of Glamis Castle in an innovative audio production first for the Angus landmark.
The legendary setting for Shakespeare's famous work, Glamis was the location for the first recording by a company whose founder aims to provide audiobook and podcast listeners with an immersive experience.
Charlotte Melen, founder of Almost Tangible, partnered with the castle to bring a production team and cast of actors to the ancient attraction, recording the famous play within the magnificent rooms of the Strathmore family seat and the grounds of the sprawling estate.
Using 360 degree recording techniques, the producers hope to convince listeners they are standing around the witches' cauldron or alongside the other characters in Shakespeare's legendary play.
Charlotte said: "Glamis Castle was an incredible partner in producing Macbeth, we couldn't have asked for better hosts.
"We're on a mission to immerse our listeners in new worlds. We record on location to create an authentic atmosphere and soundscape.
"We capture everything using binaural technology that records spherically in 360 degrees, just like our ears are designed, and this gives listeners an entirely new aural experience."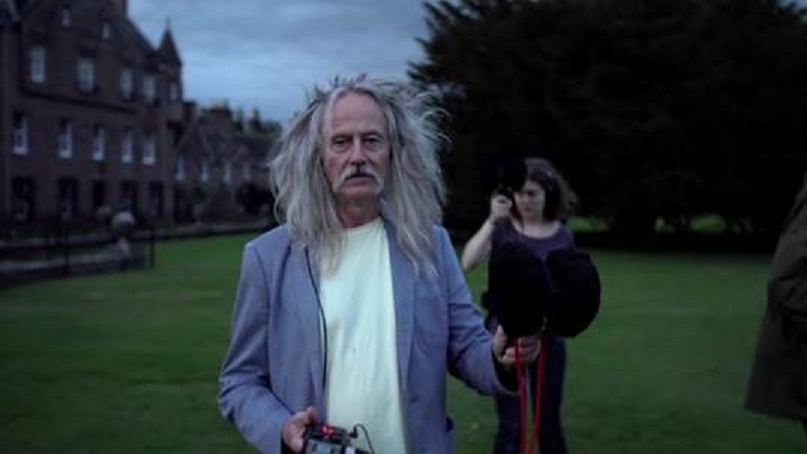 Charlotte added: "The castle and grounds gave us a wealth of atmospheric surroundings and acoustics to record within, we had dungeons, magnificent dining rooms, vast woodlands and more, all of which resonates in the actors' performances and the authenticity of the soundscapes.
"The result is exactly what we were after, a deeply immersive, authentic, almost tangible Macbeth that surrounds you and makes you feel part of the play."
Glamis Castle deputy general manager, Doreen Stout said: "We are delighted to have worked with Almost Tangible to create a Macbeth set at Glamis Castle.
"It has been fascinating watching how an audio production is made and how vital the surroundings are to the creative process and the people involved.
"We are hoping to host some very special Macbeth listening events at the castle in the near future."
Although the 11th century King Macbeth had no connection to Glamis, Shakespeare's play from the beginning of the 1600s has the eponymous character residing there, and the link is part of the allure of the landmark to around 100,000 annual visitors from across the globe.
The production launches on Monday and can be downloaded free at almost-tangible.com and is available from Apple podcast or Google podcast.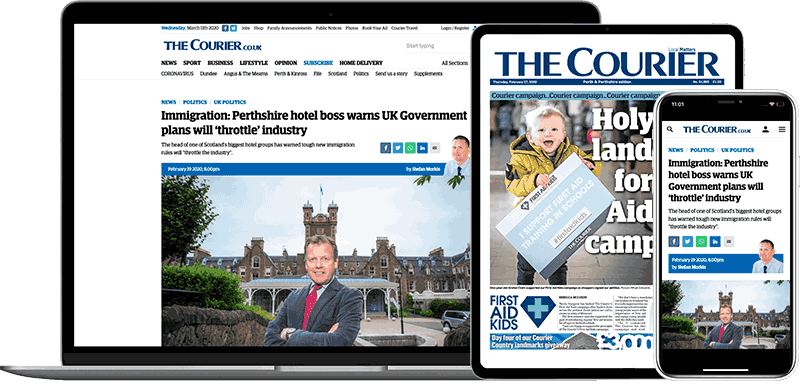 Help support quality local journalism … become a digital subscriber to The Courier
For as little as £5.99 a month you can access all of our content, including Premium articles.
Subscribe