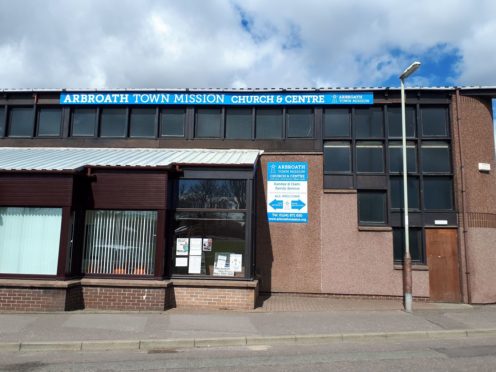 A director of Arbroath Town Mission has denied that minutes from an extraordinary general meeting would have been changed to mislead an employment tribunal in Dundee.
Wilma Swankie's solicitor Nick Whelan lodged what he described as "actual" minutes from the session on August 2016.
He pointed out that the papers were "significantly different" from the document submitted to the unfair dismissal hearing by the Mission.
The development emerged on Tuesday during the tribunal which is being held following the dismissal of Miss Swankie in July 2017.
The former centre manager is taking legal action, claiming she was fired for going to the charities watchdog and making protected disclosures.
Miss Swankie raised concerns with the Office of the Scottish Charity Regulator(OSCR)  over the Town Mission's constitution, following a difference of opinion over membership and voting rights.
Board member Andrew Inglis was giving evidence when Mr Whelan presented him with a different version of the August 2016 minutes.
"This is an extraordinary meeting where the board are explaining the legal basis of the constitution to the members," said Mr Whelan.
"A board member Derek (Marshall) makes reference to explain the issue about why there hadn't been publication in the newspaper about changes to the constitution and he said it is not required in terms of the 2005 constitution.
"But the minutes the Mission have lodged state that he was referring to the OSCR guidelines.
"Which is correct?"
Mr Inglis agreed there was a "significant difference" between the minutes but told the solicitor he could not explain how it had happened.
"Someone's changed them haven't they?" said Mr Whelan.
"It looks like it," replied Mr Inglis.
"Can you think why someone would change that part of the minute in advance of the tribunal?" Mr Whelan asked.
"In advance of the tribunal for the purpose of misleading the tribunal?" said Mr Inglis.
"I don't think that would be the case."
Mr Inglis said he believed the document submitted to the employment tribunal was a draft and the reference to the 2005 constitution was "a typing error".
He also gave evidence about Miss Swankie's appeal hearing following her final written warning.
Mr Inglis said Christianity was "more important than the law" but he denied that the correct legal process had been disregarded during the disciplinary procedure.
The tribunal continues.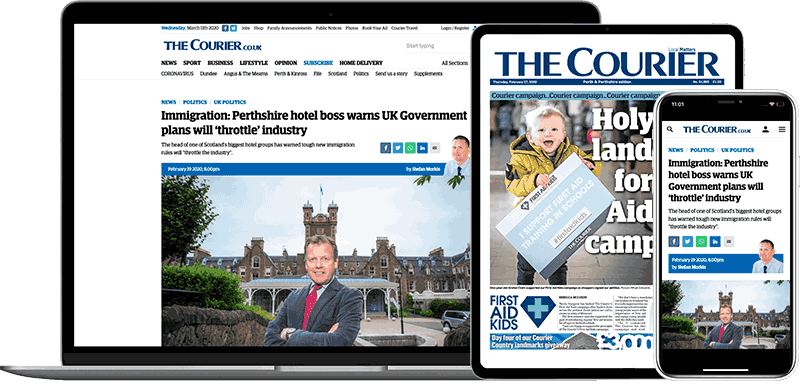 Help support quality local journalism … become a digital subscriber to The Courier
For as little as £5.99 a month you can access all of our content, including Premium articles.
Subscribe