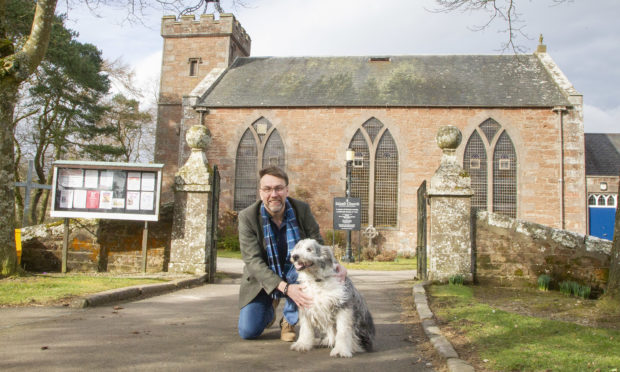 An Angus minister has used his daily woodland walks as inspiration for his first book of poetry which he hopes will raise much-needed funds for the renovation of his parish church.
Rev Dr Wayne Pearce didn't have to look far for subject matter for the verses in Musings on the Muir.
The manse overlooks Edzell Muir, a wooded and parkland area on the edge of the village and he and his trusted bearded collie Ben have enjoyed walks there in all weathers.
Now the Church of Scotland minister for Edzell, Glenesk and Lethnot linked with Careston, Fern and Menmuir, is hoping sales of the book will help boost the Edzell Church Development Project.
Some £160,000 is needed to replace six windows in the Edzell church, as well as upgrading the heating, lighting and sound system.
Rev Pearce and Ben have travelled around the area since settling in Angus in 2017, with walks through the famous Blue Door near Edzell, Arbroath Abbey and Dunnottar Castle among their favourite destinations.
The minister's observations are contained in the collection of compositions, which also cover local, regional and national ecclesiastical, historical, natural, personal and seasonal themes.
Since moving to Edzell with his wife Margaret and their children, he has been particularly drawn to writing about the trees, birds and wildlife.
"On a Monday, my day off, we jump in the car and go for a run to visit places of historic interest," he said.
"I hadn't written any poetry until I came here so thought this would be my contribution to the Edzell Church Development Fund.
"The lead in the windows in the church is starting to perish so they need to be replaced."
Rev Pearce, 53, praised the fund-raising committee led by Judith Hay which has gathered about £60,000 to date.
"There have been various fund-raisers to help us make improvements to the church to make if fit for purpose for the 21st Century and to hand it on to future generations," he said.
"The church is the hub of the community."
The book is available from the Tweedie in Edzell and the village hairdressers.
Rev Pearce will sign copies, priced at £7, this Saturday at the development fund's coffee morning in Edzell Church Hall from 10am-noon.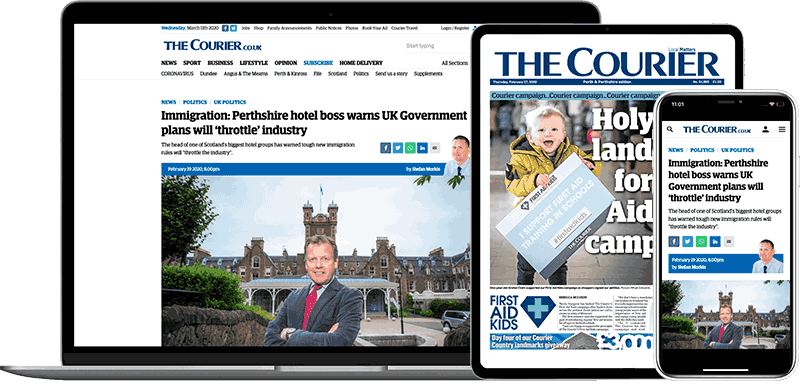 Help support quality local journalism … become a digital subscriber to The Courier
For as little as £5.99 a month you can access all of our content, including Premium articles.
Subscribe