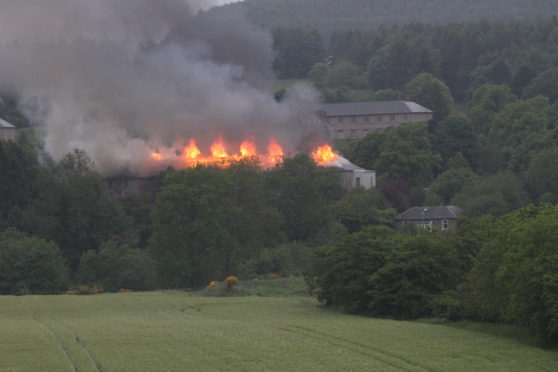 An Angus councillor has urged the owners of a troubled derelict hospital site which has suffered repeated outbreaks of fire to step up security before someone is killed.
Councillor Beth Whiteside, SNP member for Monifieth and Sidlaw, called for urgent action after another major blaze at the weekend.
At its height 30 firefighters battled the inferno in Ward Six at the former Strathmartine Hospital, which sits within the Angus boundary near the Kirkton housing estate.
Crews from Macalpine Road, Blackness Road, Balmossie and the Kingsway were scrambled to the scene on Friday evening, with residents reporting flames shooting through the roof of one of the buildings.
Firefighters spent four-and-a-half-hours tackling the blaze. There were no reports of anybody in the building at the time.
They returned on Saturday morning to check for flare ups and extinguish any hidden hot pockets.
Ms Whiteside, SNP member for Monifieth and Sidlaw, said she was "really disappointed" to see yet another fire at the old hospital.
She said multi-agency work which had been carried out in previous months was having an impact on the "on-going problem."
"However, with a fire back in March and another on Friday, it seems we are far from finding a solution.
"The latest fire had 30 firefighters in attendance at its height, which is a significant drain on resources and could have caused serious issues if there had been any other serious incidents in the area at the time.
"The real concern of local people, which is raised time and time again, is the abandoned site will continue to be a draw and that someone will end up injured or worse.
"I passed on those concerns to planning officers at Angus Council after the last incident.
"They assured me they are in regular contact with the owners of the site, however, as it is not in the ownership of Angus Council, their hands are tied to a certain extent.
"I feel the owners now need to seriously address the problem by stepping up security around the site and taking forward its development, or finding someone else who is willing to do this.
"Until then, this site will continue to be a risk to the public and a drain on our emergency services."
Her concerns were backed by local campaigner Karen McAulay who has fought for the future of the  hospital buildings which closed to patients in 2003.
She said: "This has highlighted an obvious lack of security.
"It's a huge site, very difficult to patrol, but it needs to have people monitoring it 24/7.
"If security isn't stepped up there is a risk someone will lose their life."
A Police Scotland spokesman confirmed enquiries into Friday's fire were continuing. Anyone with any information is asked to contact 101.
An attempt has been made to contact the agent of site owners, Heathfield Limited, for a comment.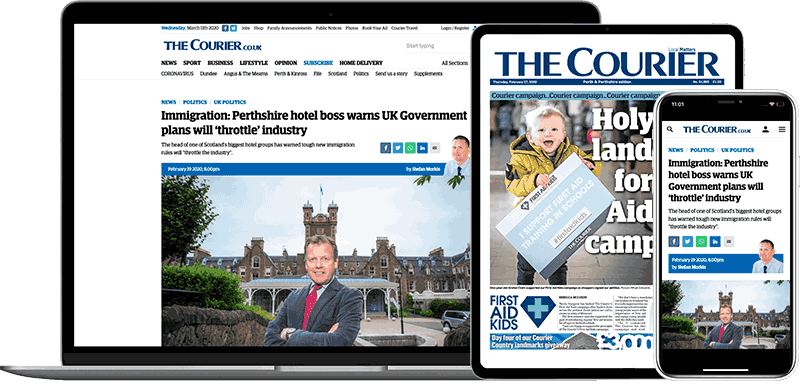 Help support quality local journalism … become a digital subscriber to The Courier
For as little as £5.99 a month you can access all of our content, including Premium articles.
Subscribe