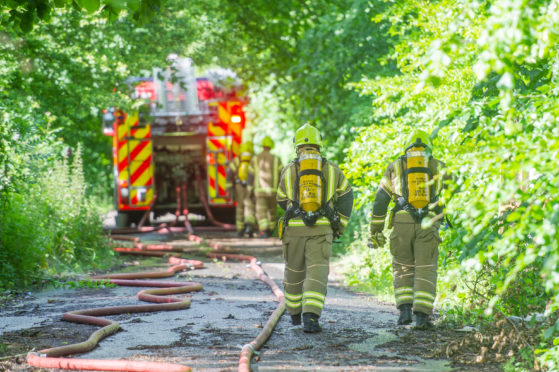 A potential buyer has been found for a blaze-hit former hospital site in Angus.
Talks are ongoing to get the deal over the line and move forward with the multi-million pound redevelopment of Strathmartine.
It comes after the site took a fresh pounding by firebugs this week.
Building standards officers assessed the damage on Wednesday following two fires which were started deliberately on Tuesday in separate buildings.
More than 200 new homes are planned for land at the former hospital to the north of Dundee, alongside redevelopment of the main building and the creation of other community facilities.
Last April ministers issued permission in principle for the redevelopment, subject to a planning obligation being entered into before work starts.
The permission remains valid until 2021, by which time the site owners would have to begin work, or ask for a time extension.
Owners Heathfield Ltd put the site on the market and a deal is now close to being concluded.
Robert Evans, of Ryden, which represents Heathfield, said it has been a "very complex process".
He said: "We are going through due process at the moment but things are moving forward.
"We now have a party which is interested in buying the site and starting work on the development.
"We are updating the planning service and will invite planners to meet with the interested buyer as soon as possible."
Mr Evans said it was the "most positive stage we have been at for many years".
He also issued a warning to firebugs after police urged parents in northern parts of Dundee to check if their children came home on Tuesday with clothes smelling of smoke, fuel or chemicals.
Mr Evans said: "There is on site security but people are arriving with specialist equipment to break in.
"My warning to anyone intent on causing mischief at the site is they will be reported to the police and we will seek prosecution."
Karen McAulay, who has campaigned to both preserve Strathmartine Hospital, and secure its future, said: "The best solution is to move forward with the development plan.
"I think we are heading towards losing the site if development isn't forthcoming in the next year or so."
Monifieth and Sidlaw SNP councillor Beth Whiteside said: "It's very frustrating and it must be soul destroying for members of the fire service to be called back repeatedly.
"The onus is really on the owners of the site to make sure it's secure and either get on with the development or find someone else who's willing to do so.
"I sincerely hope that we see some action before an injury or fatality occurs at the site."
Concerned resident Tom Anderson said hardly a day goes by when he doesn't see people walking around within the grounds of the hospital.
He said: "Prior to the recent fire, I noticed that some wooden boarding has been removed from broken windows on the perimeter wards, obviously hauled off by individuals who are keen to get in and maybe set more fires.
"Somebody in the future will get seriously injured or even die."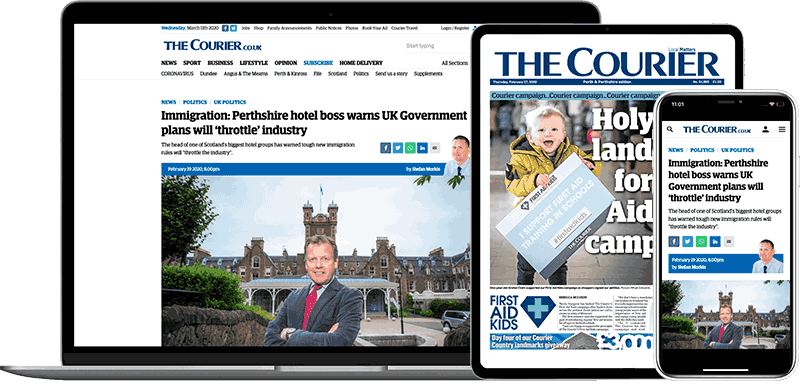 Help support quality local journalism … become a digital subscriber to The Courier
For as little as £5.99 a month you can access all of our content, including Premium articles.
Subscribe