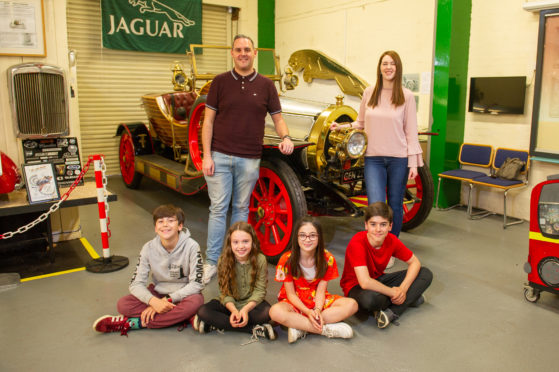 A Tayside theatre group has taken a gas-guzzling £5,000 gamble to make its next production its best ever.
Arbroath Musical Society President Tracy Gibson said bringing Chitty Chitty Bang Bang to the Webster Theatre was a "huge risk financially" but they hope six full houses will cover the costs.
The show's titular car is being hired from Milton Keynes and is travelling 431 miles to take centre stage in Arbroath from September 17 to 21.
Tracy said: "Although it is a huge risk financially the committee decided to grab it while the rights were available, trusting that the local community would jump on board.
"Never have they paid so much for a prop – £5,000 and counting. There have been many challenges and added expense in getting this epic prop."
Structural engineer load testing and extra stage reinforcement will be put in place along with extra insurance policies.
A forklift truck is also being hired to get the car off the lorry and they will also have to build a substantial five-metre elevated ramp to get it in the stage door.
Tracy said: "This ramp will have to be constructed for the car's arrival on the Monday morning, dismantled as soon as car is safely in, rebuilt on the Saturday night and dismantled yet again as soon as the car is safely back in the lorry.
"It has to be said Chitty is the star of the show and is proving to be a bit of a diva.
"I'm thinking this ramp should really be fitted with a red carpet!
"All we need now is a full theatre for all six performances to help cover the ever growing costs involved."
Based on the beloved 1968 film version of Ian Fleming's children's book, and featuring an unforgettable score by the Sherman Brothers, Chitty Chitty Bang Bang is a family-friendly blockbuster.
An eccentric inventor, Caractacus Potts sets about restoring an old race car from a scrap heap with the help of his children Jeremy and Jemima.
They soon discover the car has magical properties including the ability to float and take flight.
Trouble descends when the evil Baron Bomburst, ruler of Vulgaria, desires the magic car for himself.
Chitty Chitty Bang Bang is the second production from Arbroath Musical Society in 2019 following the success of Sweeney Todd in February.
Olivier Award winner Michael Ball was among the big names to give the show a star endorsement along with Sweeney Todd writer Stephen Sondheim and Peter Polycarpou who played Beadle Bamford in the award-winning West End production.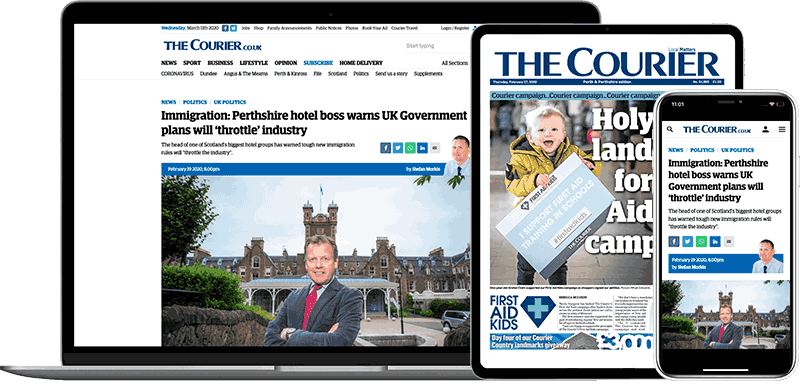 Help support quality local journalism … become a digital subscriber to The Courier
For as little as £5.99 a month you can access all of our content, including Premium articles.
Subscribe