An American war hero who stormed ashore on D-Day and fought his way across Europe as part of the allied forces has fulfilled a lifetime ambition to play a round of golf at Carnoustie.
Steve Melnikoff arrived at the Angus links yesterday and proclaimed it every bit as "beautiful" as he had always imagined.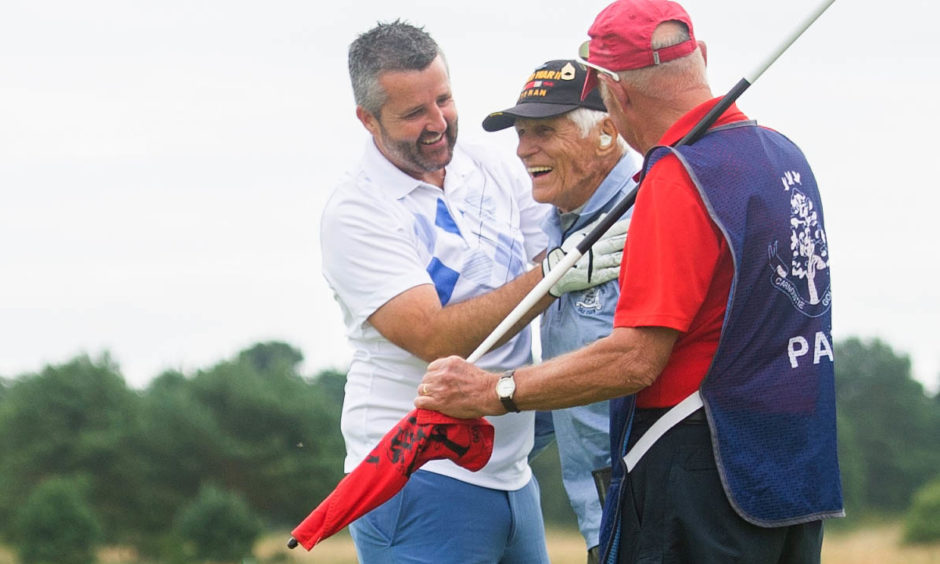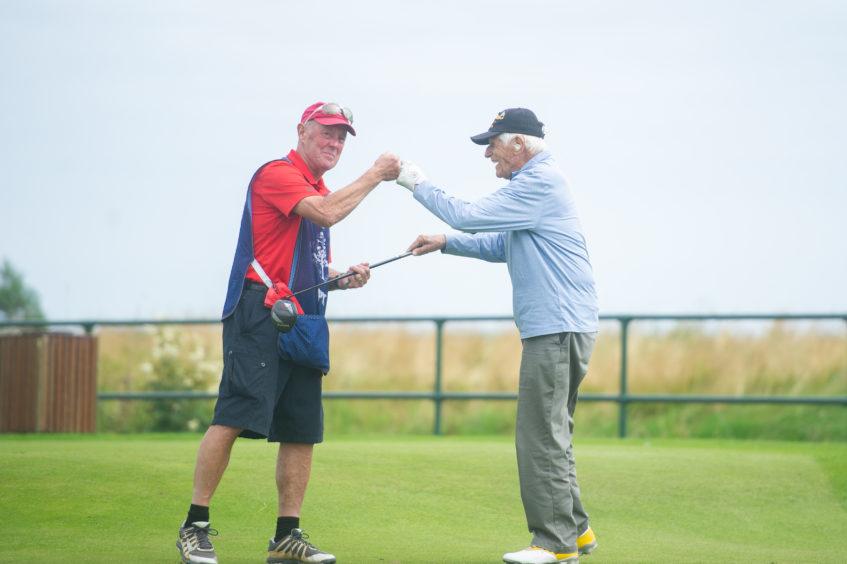 His day was made all the more memorable on the 18th hole when golfing legend Greg Norman called him as he was about to tee off to congratulate him on his achievement.
At 99 years old, he may well be the oldest person to have completed the course. In true D-Day spirit he intends to be back in action today when he is set to play at St Andrews.
The last time Mr Melnikoff was in Scotland, he arrived on a troop ship at Greenock in 1944, and was immediately taken to Penzance as part of the D-Day invasion force.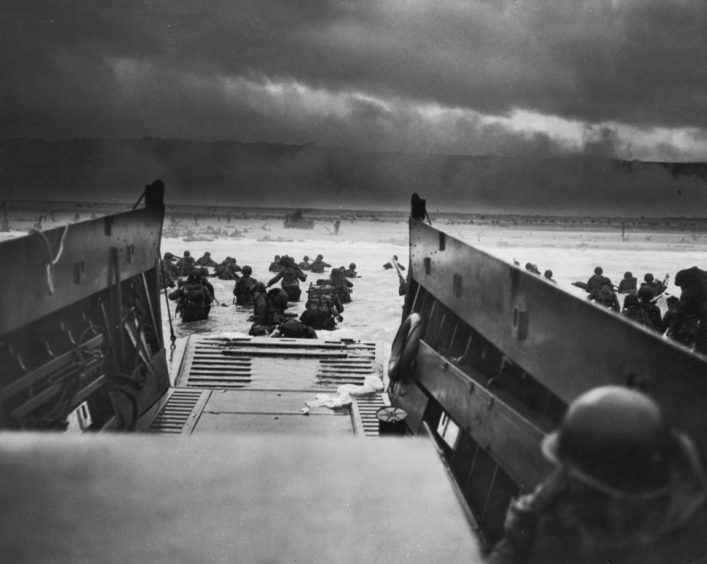 Assigned to the 175th Infantry Regiment of the 29th Infantry Division, Mr Melnikoff landed at Omaha beach under heavy fire on June 6 1944 as he played his role in the greatest amphibian assault in history.
He was shot in the neck 11 days later outside St Lo, one of more than 600 casualties suffered by his regiment.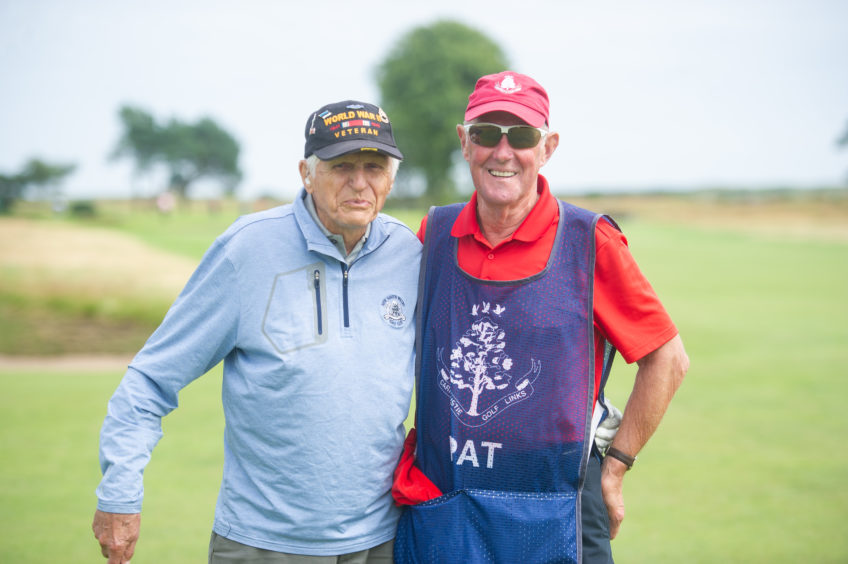 As the Allies continued to fight their way deep into occupied Europe, Mr Melnikoff's unit was sent to capture Brest, where a number of German U-boat pens had been built.
The town in Brittany was heavily fortified and fiercely defended by elite German paratroopers, and he was wounded again, this time by artillery shrapnel.
Mr Melnikoff's memories of the encounter are still vivid. He said: "We were constantly on the offensive, and the 29th attacked, attacked, attacked.
"The division took more than 20,000 casualties and we fought our way right into Germany, taking towns and villages across the way.
"Everyone wants to know about D-Day, but there were 335 days of combat after that and each of those days was a tough day.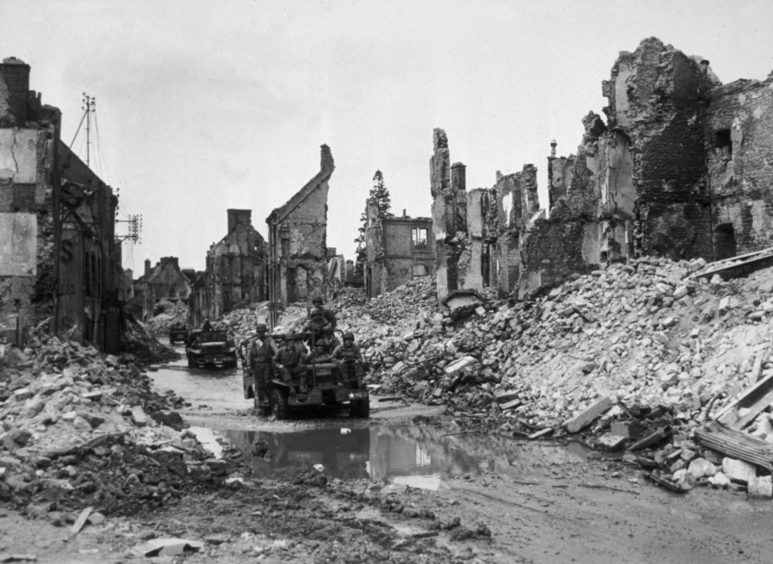 "People ask questions like 'how did you get a shower?' or 'did you have a blanket?' They just don't know what it was like."
In one event that would have far reaching consequences, the 175th captured 10,000 rocket troops who wanted to surrender to the allies.
The prisoners turned out to be the men responsible for firing the V1 and V2 rockets into the UK, and their capture remained a secret for many years, while the Americans reaped the benefits of their rocket expertise.
Mr Melnikoff said: "I like to talk to children and let them know – another generation might have to go through this and we just don't want that to happen.
"We often didn't know the names of the town or villages we liberated, but I think that there should be memorials in places where troops died fighting."
Mr Melnikoff's trip to Scotland was hosted by the Greatest Generations Foundation, instigated by Timothy Davis.
The organisation is dedicated to acknowledging the sacrifices of veterans by sponsoring their return to visit former battlegrounds, cemeteries and memorials.
In an extraordinary life, he said the visit to Scotland was a standout moment, and well worth the 99-year wait.
"Everyone in America wants to play Carnoustie and St Andrews," he said.