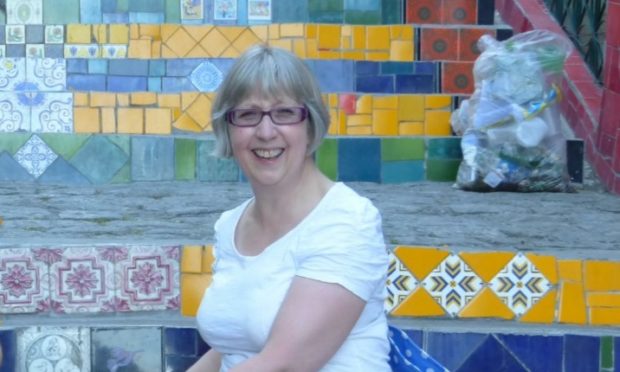 A Kirriemuir Relay for Life participant involved with the Cancer Research fundraiser since its 2005 inception has shared her inspirational story before this weekend's run.
Teacher Leonie Kiely will join others who have conquered the disease for the survivors' lap which traditionally heralds the start of the 24-hour event.
Kirriemuir Relay has established itself as one of the most successful in the country, with the last, in 2017, being the biggest in Scotland and entering the Guinness Book of World Records when 534 Peter Pans gathered to bring a record "home" to J M Barrie's birthplace.
As teams make their final preparations for 24 hours of laughter and tears, Leonie said she felt her personal story was an illustration of the importance of the Cancer Research UK event and the distance travelled in every aspect of tackling cancer.
She was diagnosed with Hodgkin's disease, a cancer of the blood, in August 1980, shortly after returning from her honeymoon with new husband Mike.
After going to the doctor with what she thought was flu, Leonie received the devastating news she had cancer and particularly remembers how little information there was available for patients at the time.
"I remember asking questions of everyone who came near me about Hodgkin's, and apologising for this. I think nowadays there would be a cancer nurse to talk to and help us through, but then we just had to work it out for ourselves."
Leonie underwent treatment every two weeks, returning to work as a teacher in between "to keep her positive".
By the mid-80s Leonie was finished her treatment and check-ups and free to get on with her life — something she has tried to do to the fullest with her husband and three children.
She added:  "In 1980, cancer was still something of a taboo subject, and I felt from the beginning that a success story like mine should be told as a way of helping to take away that taboo.
"I find Relay very emotional, even 39 years after my diagnosis, but without cancer research I wouldn't be here.
"That medical dictionary Mike looked at in 1980 said I had no chance of survival. Look how far we've come.
"In 2012, research showed that almost 90% of people now survive from this type of cancer for five years or more after their diagnosis. "
The Relay gets underway at noon on Saturday at Kirrie Show field on the southern edge of the town.
Team members then take it in turns to walk around the track, take part in the various events, enjoy the live music or relax at their team bases.
For details on the Kirrie Relay for Life contact secretary and vice-chairwoman Rhona Guild on 07971454626 or e-mail rhonaguild@gmail.com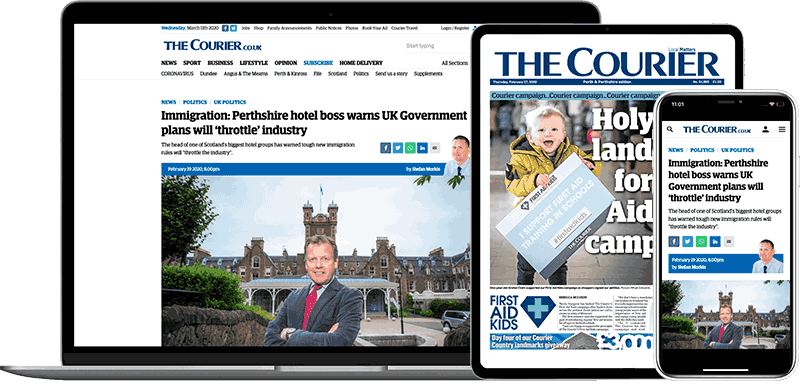 Help support quality local journalism … become a digital subscriber to The Courier
For as little as £5.99 a month you can access all of our content, including Premium articles.
Subscribe