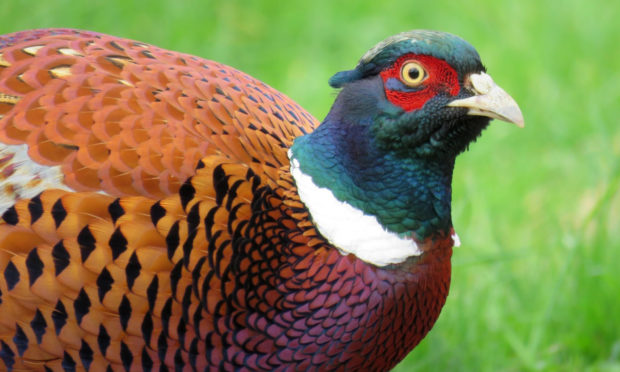 An Angus game bird breeder's family business could have to close after the Scottish Government threw out an appeal to keep his pens open.
Reporter Sue Bell backed Angus Council after pheasant and duck breeder Amos McMullan argued he was not given sufficient time to comply with an enforcement order requiring him to remove his bird rearing pens near the village of Oathlaw.
He had been told to remove the equipment for 50,000 pheasant chicks and 5,000 ducklings at Foresters Croft after complaints from neighbours about the location of his pens, the smell and the risk of attracting rats and mice.
Council officers gave him until June 16 to comply, but with an extension to the end of the game bird rearing season in September, provided he took action to control odour, noise, pollution, waste and vermin.
Mr McMullan had previously argued he was not aware planning permission was required to operate his business as he had been rearing birds on the site previously.
In her judgement, reporter Sue Bell said: "I conclude that from March 2019, prior to the notice being issued, the appellant should have been in no doubt that planning permission was required for his operations and that without this permission pheasant rearing operations on this site would be unauthorised.
"He should have been aware that the unauthorised items could be subject to enforcement action, requiring removal of structures already installed and hence there was a strong probability that alternative arrangements for his bird rearing operations would be required."
The reporter visited the site on July 5 and said: "I saw signs of vermin control measures.  There was a discernible, but not overly strong odour adjacent to the cages, but I did not detect any odour further than a few metres away."
Mr McMullan said he was committed to finding a solution so his business could continue to operate.
He said: "It is what it is. We are a small family business and we don't really have a plan B so we'll have to work with the council and see what we can come up with. We still want to work with them as best we can.
"The reporter said there was a smell right next to the cages but that it had gone only a few metres away. The complaints made against the business were false. There was nothing there."
An Angus Council spokesman said: "The council will continue to work with the operator to ensure any potential negative environmental effects are controlled and managed in an appropriate manner for the balance of the current rearing season."
He said the council's approach throughout had been to strike a balance between avoiding the closure of the business and ensuring the operation was run in a manner controlling potential negative effects on nearby properties.
"The council is content the reporter has recognised we have sought to strike such a balance, and have acted in an appropriate manner in this respect," he added.