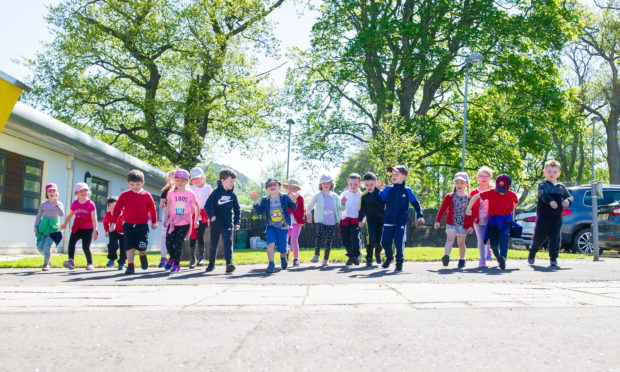 Child safety concerns have been highlighted after more than 900 drivers were recorded speeding past an Angus primary school in one week.
Reduced 'buffer' speed limits of 40mph are set to be introduced outside Newtyle, Kirriemuir and Redford after scores of drivers were detected speeding, some travelling at or above 60mph, in 30mph limit areas.
Newtyle was one of the communities worst hit, with 928 drivers recorded speeding close to the primary school, four of them driving at 60 mph or faster.
The drivers were detected during a review of speeding blackspots on the way into Angus towns and villages.
Councillors will vote on plans to introduce the 40mph buffer zones on Tuesday.
Kirriemuir and Dean councillor Julie Bell first raised speeding issues on behalf of Newtyle Community Council.
She said: "I know the community council and many other local people have told me how pleased they are this issue has been taken seriously at last.
"They feel so many vehicles driving at high speeds outside the school, in particular, presents an unacceptable danger to the public. I, too, am very pleased to see progress on this for the people of Newtyle."
Transport officials have recommended buffer limits for the B954 Dundee Road at the south and north ends of Newtyle, the C16 North Street at the east end of the village and the C16 Coupar Angus Road in the west.
A reduced speed limit has also been proposed on the A928 Glamis Road at the south end of Kirriemuir and at the C31 Shielhill Road at the east end of the village.
The 40mph limit would also take effect on the B961 at the south end of Redford, if the plans are approved.
Councillors approved a similar request for buffer limit on the southbound approach into Redford on the B961 in April 2019.
The speed survey took place after complaints from residents and local politicians.
Officials placed speed monitoring devices at locations in Newtyle, Kirriemuir and Redford.
In Newtyle, the device was placed on the B954 Dundee Road near Newtyle Primary School, 100 metres into the 30mph speed limit and beyond the speed limit signage.
Over seven days it detected 528 vehicles travelling at a speed between 40 and 50mph, 396 vehicles travelling at a speed between 50 and 60mph and four vehicles travelling at speeds at or above 60mph.
Hundreds of drivers were also recorded breaking the speed limit entering Kirriemuir and Redford.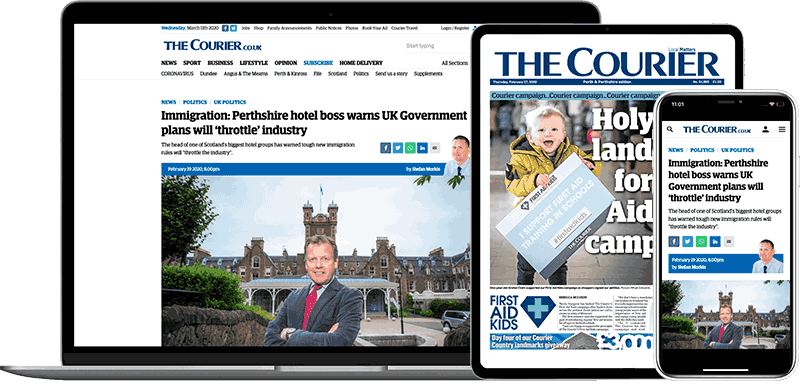 Help support quality local journalism … become a digital subscriber to The Courier
For as little as £5.99 a month you can access all of our content, including Premium articles.
Subscribe