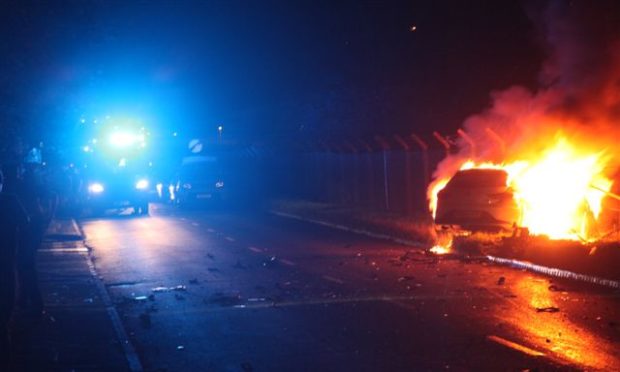 A car has caught fire following a crash outside RM Condor in Arbroath.
The incident happened just before 9.20pm on Thursday and emergency services raced to the scene and secured the site.
A police spokesperson stated that emergency services have been at the scene for more than 45 minutes, but are unable to confirm if there have been any injuries.
Two cars were involved and emergency crews remain on the scene.
Firefighters explained that they quickly extinguished the flames from inside one of the cars.
It is understood that one person is still inside a vehicle.
One eyewitness said: "There were bits of cars and plastic all over the road. It looks like the cars have collided, one has gone into the fence and then caught fire.
"There was a crash on the other side of RM Condor on Saturday and that's one on the Arbroath side tonight.
"It's quite a spectacular crash. police have completely blocked off the road."