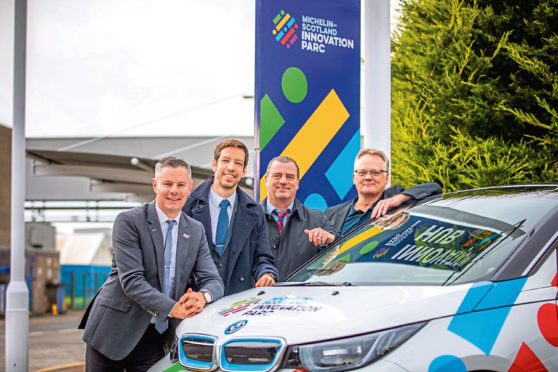 Finance Secretary Derek Mackay has claimed Michelin's investment in Dundee, despite shutting its manufacturing plant, should set the benchmark for companies looking to operate in Scotland.
Mr Mackay was at the Baldovie tyre production facility yesterday morning to unveil plans and funding for a new innovation and technology hub which will replace the factory following its closure in 2020.
The Scottish Government and Scottish Enterprise will contribute £30 million to the project, with another £30m coming from the French multinational.
The Michelin Scotland Innovation Parc (MSIP) will invite other companies and education institutions to share the facility when it has opened. Bosses at the site yesterday remained tight-lipped as to the interest they had already received.
The decision to close the factory by June 2020 was made last November.
Mr Mackay said: "Michelin has acted very responsibly in terms of the workforce here and trying to find them alternative employment, as well as the redundancy payments for those who are leaving.
"It speaks to the positive attitude Michelin has as a company that they actually want to encourage other companies to come here.
"It is the vision, energy and, most importantly, the staff that is going to attract other companies from across the globe to consider it as a destination.
"If a company wants to look at a responsible and proactive way to manage transition, Michelin is a pretty good exemplar of how to do that."
The factory was set to become the first carbon-neutral tyre-making facility in the world, in part due to the wind turbines and energy-from-waste MVV development at Baldovie, according to Michelin chief executive John Reid.
Mr Reid confirmed the turbines – which when they were constructed in 2006 were the largest urban turbines in Europe – will remain a feature of the new parc.
He said: "We had a project with MVV which, if we had continued to produce tyres, would have taken the energy produced there and combined it with the energy produced by the wind turbines.
"When the MSIP takes over, all of the plug in will be there, so all of the facilities will have access to the green energy."
At Holyrood this afternoon, Minister for Business Jamie Hepburn was asked by Dundee East MSP Shona Robison how much the UK Government had contributed to the development, which according to Mr Hepburn was currently nothing.
He said: "The UK Government has not contributed any funding towards the Michelin Scotland Innovation Parc.
"Derek Mackay has written to Andrea Leadsom, seeking a commitment to fund specific projects for the park, and we await a response with interest."
Due to purdah rules, the UK Government will be unable to announce funding for the development until after the general election on December 12.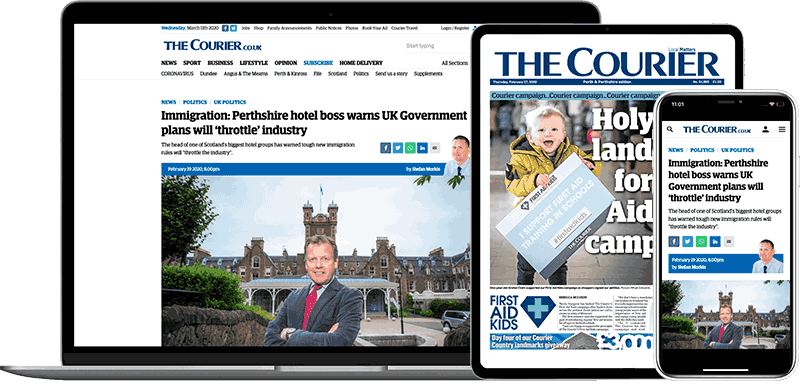 Help support quality local journalism … become a digital subscriber to The Courier
For as little as £5.99 a month you can access all of our content, including Premium articles.
Subscribe